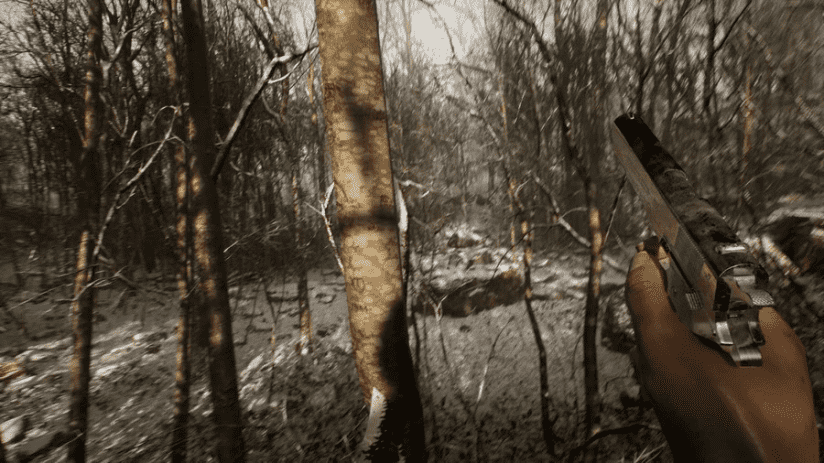 Blue Box Game Studios' Hasan Kahraman has revealed during an interview with Gamer.nl that the studio will most likely fully unveil its upcoming survival horror title Abandoned at E3 2021, which as previously reported will be a digital-only event.
Kahraman dropped the tidbit while discussing what gave the studio the idea for a horror game set in a forest, with Resident Evil mentioned as a possible influence.
A lot of folks think of Resident Evil when talking about Abandoned. That is a shame, because its such a different game. Abandoned has elements of horror, for example you're constantly being hunted by a religious sect, but we want to focus on the realistic gameplay.

We will show that in a gameplayvideo which we'll release in the future. We'll probably show it during the virtual E3. It will obviously appear on the PlayStation YouTube channel.
In a separte interview, Blue Box Game Studios also said that it is planning to release a 'small teaser' for the survival horror title at some point.
Related Content – Sony PS5 Complete Guide – A Total Resource On PlayStation 5
In case you missed it, there were a lot of conspiracy theories around Abandoned following its release this week that suggested Hideo Kojima was behind the game. However, Blue Box addressed these rumors directly, insisting the studio is in no way involved with the Metal Gear creator.