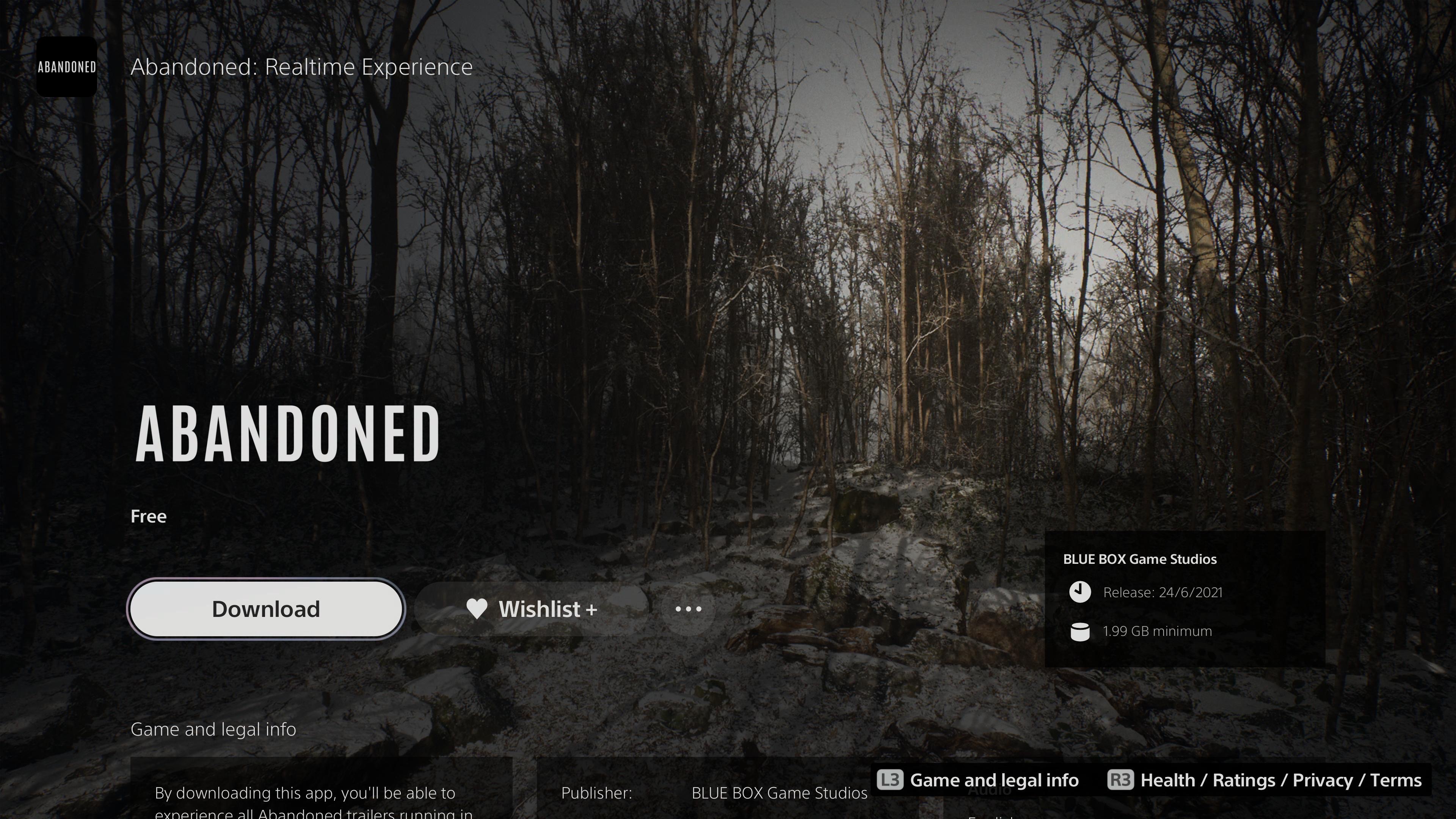 Curiously, the Abandoned Realtime Experience App has already been pre-loaded by some users, even though the official start date for global pre-loading was meant to be tomorrow, July 29, 2021.
The app is only 1.3GB in size, and once opened you'll select a language, and then be told to "check back soon", which will likely be the case until August 10, 2021 when the first trailer is currently set to release.
There's also a page which clarifies what the app is for, saying "This application does not contain any playable content. It is intended to demonstrate the upcoming trailers & gameplay demo's in real-time using the PS5's hardware through this app. All content are rendered 3D images and therefore not a high quality video."
The news comes from a Reddit user who uploaded screenshots of what they saw in the app, some of which you can see here: If you haven't already, it's worth heading over to the PlayStation Store to check and see if you can pre-download the Abandoned Realtime Experience App.
Source – [Reddit]