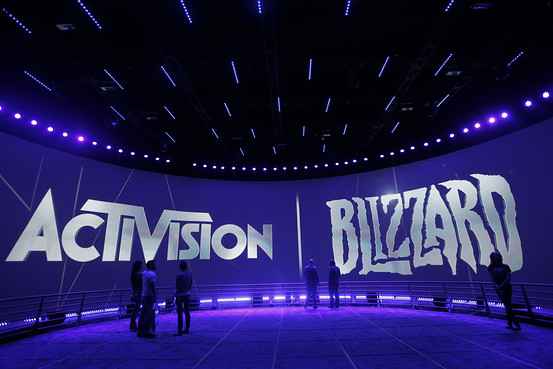 In news that will shock nobody, Activision Blizzard made a lot of money in 2017. The only surprising part is how much of it came from the sale of microtransactions.
Microtransactions have been an ever-growing factor within the games industry. Yet it's not until you get the cold, hard numbers in front of you that it becomes very clear how big of a factor they truly are. Activision Blizzard's latest financial results are very much a sign of just that. More than half of its revenue comes from itty-bitty chunks of content it sells.
During the financial year of 2017, Activision Blizzard made a breathtaking $7.16 Billion in revenue. That represents an all time record high for the company. In 2016 the company made a then-record $6.6 Billion, but still laid off 5% of its work force. Of that $7.16 Billion, an eye-watering $4 billion came just from microtransactions.
Half of that amount is from the company's mobile division, which features Candy Crush, but the other half still comes from the likes of Overwatch, Call of Duty, and Destiny 2. For perspective, Activision made as much in one year of console and PC microtransactions as Star Wars: The Force Awakens has in worldwide Box Office gross to date.
You can read a more formal summary of Activision Blizzard's financials in their statement.
The problem with these big numbers is that it makes it hard to take the company seriously when it backtracks on any backlash regarding the nickel-and-diming of its titles. Enough people are pouring their cash into Activision's titles that it hardly impacts it beyond the point of the odd platitude.
Already nearly every modern Activision Blizzard title features some kind of microtransaction content. Given how obnoxiously, yet successfully, some of those were implemented in big hitters like Destiny 2 and Call of Duty WWII, it's far more likely to get extra intrusive than it is to be toned down to any significant degree.