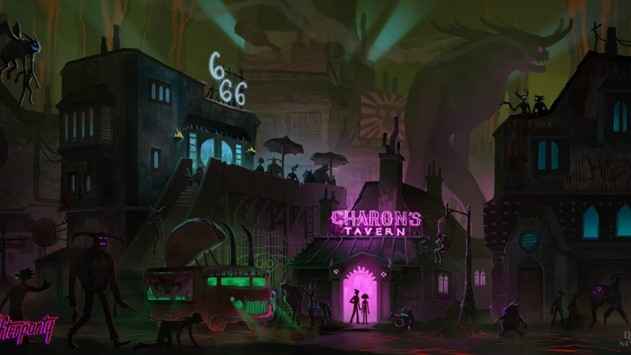 Night School, developer of the fantastic Oxenfree, have released a new trailer for follow up game Afterparty, and it is looking devilishly good.
Afterparty takes the same smart conversation systems of Oxenfree, and marries it to a new, quirkier story concept.
In Afterparty, protagonists and best friends Milo and Lola are dead, and trapped in Hell for eternity. That can be fixed though if they can complete one simple challenge. Just out-drink Satan himself in the literal bender from hell.
Take a look at the teaser trailer to see Afterparty in action yourself.
The trailer introduces us to the main players, and a look at that gorgeous-looking underworld. Night School did provide a few more details on Afterparty beyond that though.
It's time to:
• Go on the best bender ever.
• Party with dangerous demons and the not so dearly departed.
• Best and impress Satan's Monarchs to gain access to the big guy.
• Drink Satan under the table.
What adventures will you stumble through in the underworld? Every step is up to you. Time to go on the best bender ever, uncover the mystery of why you've been damned, and drink the big guy under the table.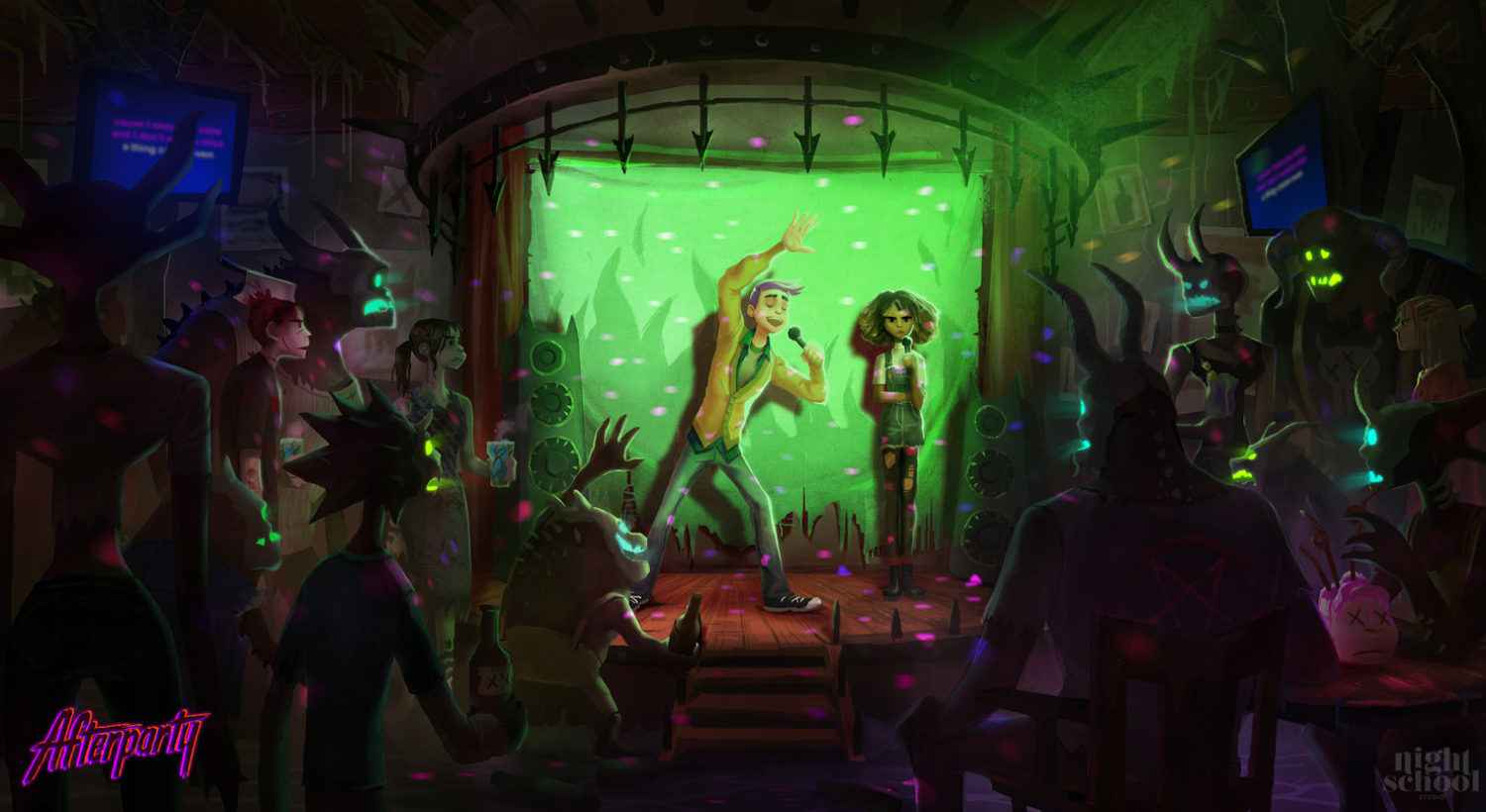 Features
• Party as two best friends: Control Milo and Lola with an intelligent conversation system that changes the story and your relationships based on every decision. Uncover their personality quirks and foggy history during the wild events of the night.
• Drink for your lives: Hell bars offer a variety of libations, each with different Liquid Courage effects to imbue Milo and Lola with specialized dialogue options and abilities.
• Demonic activities: The underworld's pubs are packed with drunken games to pass the time. Beer pong, dance-offs, karaoke and chugging competitions all mesh with the dynamic dialogue system for a seamless narrative bender.
• Change Hell forever: Players' actions won't only affect Milo and Lola, but also the people and places of Hell. Finishing a quest on one island might result in the total destruction of another.
• Flirt with Satan: Explore an interconnected network of underworld islands via the River Styx.
• An original soundtrack by scntfc (Oxenfree, Sword & Sworcery).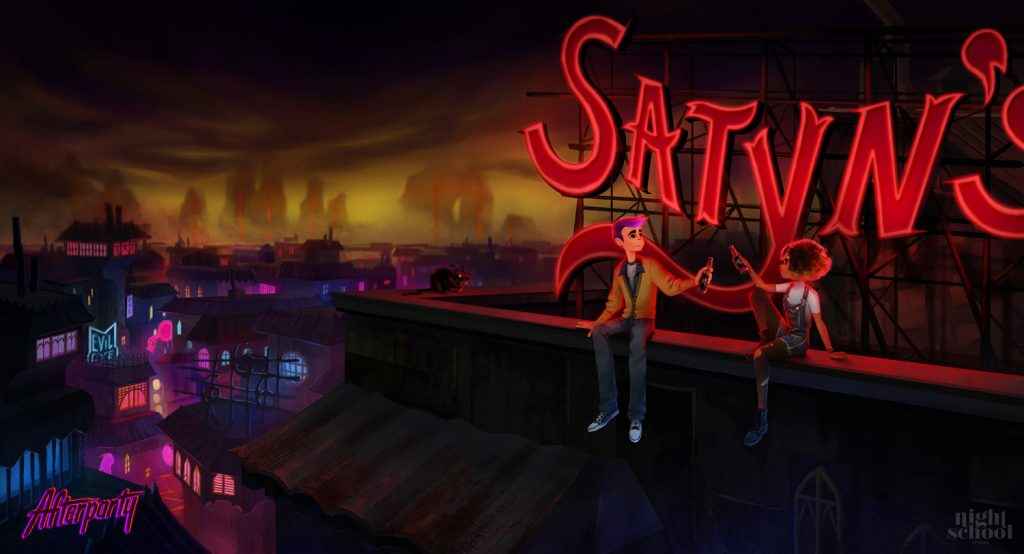 The first cast members were also revealed. Janina Gavankar (of Star Wars: Battlefront 2 story fame) and Khoi Dao (Sword Art Online: Ordinal Scale) will be playing the dead duo.
There's real promise to Afterparty, but it will be a good while before we get to see if it fulfils it. Sadly, Afterparty is not due for release until 2019.