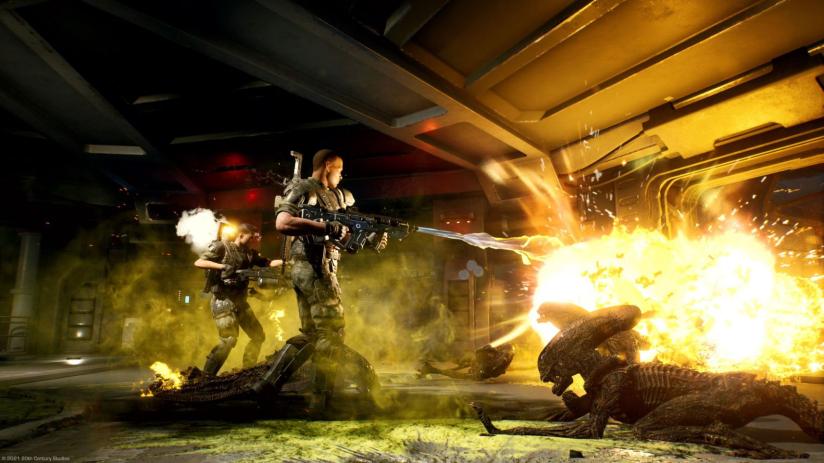 Cold Iron Studios has lifted the wraps off a brand new survival-based cooperative shooter known as Aliens Fireteam, which will be launching in summer 2021 for current and next-generation consoles, as well as PC via Steam.
So, what is it exactly? Well, for starters, the game offers 11 types of Xenomorphs, Weyland-Yuntani synthetics, and other enemies to battle against, with players able to team up in groups of three and slugging it out with traditional weapons and snazzy gadgets like EMP grenades.
Aliens Fireteam will offer five different classes, including Gunner, Demolisher, Technician, Doc, and Recon, each one possessing unique traits and abilities as you'd expect. These can also all synergise together.
Elsewhere, if blasting each other isn't your cup of tea for too long, you can indulge in four story-driven campaigns, each one packing three missions each. All in all, players can expect 30 weapons, 70 mods and attachments to customise your gear with, Perks to enhance your abilities, and much more.
Aliens Fireteam is scheduled for release in summer 2021 for PS5, PS4, PC, Xbox Series X/S and Xbox One.