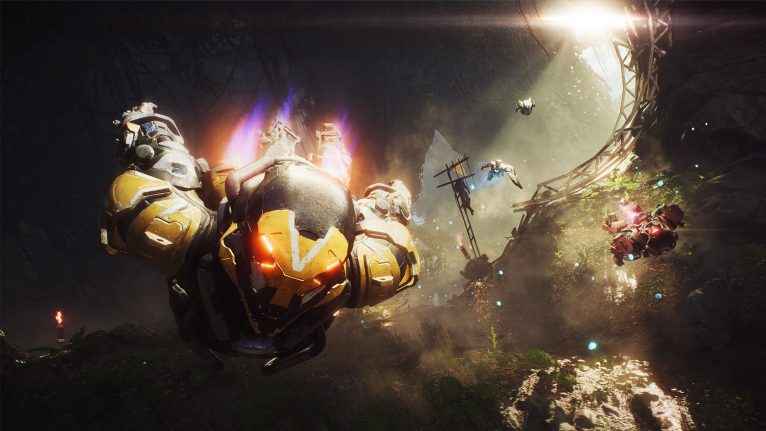 The Anthem Alpha begins this week, and we're hearing that some users have now received their invites. Organised by EA's Community Playtesting Team, players were invited to sign up for the test phase on PS4, Xbox One and PC last month.
Anthem Alpha Access
Access is extremely limited, so if you don't receive an invite in the next couple of days, it's unlikely you'll get one at all. If you did, check your email to see if you have instructions on how to download the Alpha.
When Does Anthem Testing Begin?
The alpha phases begins on December 8 and only runs for one day until December 9, 2019. There will be multiple session with start times not yet been released.
Players will have signed an NDA meaning that they can't stream or leak content, so don't expect to hear too much if you haven't got an invite. The good news is that you can still apply to be on the waiting list should some of the invited players not join.
EA states that:
"If our sessions for a particular device are full, you can still sign up on a waitlist. We can't promise that everyone on the waitlist will be able to join. Once the Community Playtest has started, check your email to see if we've sent you instructions to download the Anthem Closed Alpha client.

You can also check your status on the Community Playtesting site to see if it has changed."
Will There Be A Beta?
We're only guessing but we assume so. Bioware's role-playing game is online and features co-op play, though you can also play solo. The fact that there's an Alpha test, suggests that more people will be called upon to demo Anthem ahead of launch in 2019.
When Is The Release Date?
Anthem is due to launch on February 22, 2019. For more details check out the Javelin classes, details on the story DLC and rumors about the map size.
Source: Anthem