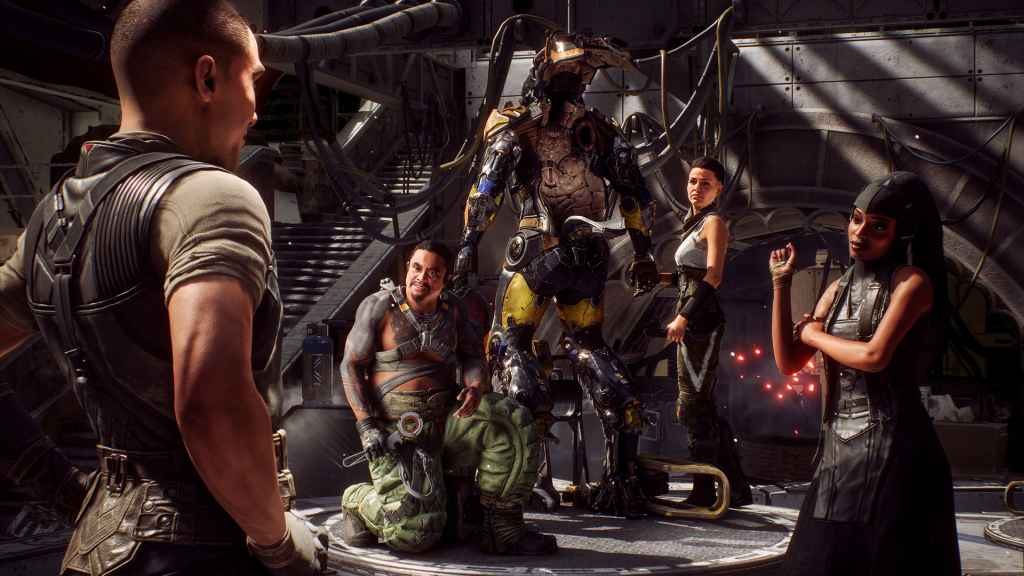 Update 18/03/2019 @ 10:43 – BioWare has release a new server-side update for ailing looter shooter Anthem, in response to complaints (and even the threat of a large-scale Anthem boycott) following recent changes to the game's loot drop rates.
The long of the short of it is that, going forward, it should be easier for players to acquire Masterwork and Legendary gear. Especially on the higher difficulty levels.
Here's the developer's official statement in full:
In the latest server-side update, we've made some notable changes to the loot drop rate in specific scenarios, which will take effect immediately in a server-side tuning update (you will not need to download anything).

Masterwork & Legendary drop rates have been increased for Grandmaster 2 and Grandmaster 3 difficulty levels
Masterwork & Legendary drop rates have been increased for harder enemies at all difficulty levels. This includes: Legendary Ancient Ash Titan, Elite Ancient Ash Titan, Legendary Fury, Legendary Ursix and Legendary Luminary
Original article 12/03/2019 @ 15:14 – A few days ago, BioWare released a rather large patch for divisive shared-world shooter Anthem.
Alongside a bevy of changes (stability improvements and the like), patch 1.0.3 fundamentally altered loot drop rates for high-level players.
Common (white) and Uncommon (green) gear would no longer appear for anyone who'd reached level 30; which might not seem like much of an issue in and of itself. The problem is that, apparently, BioWare failed to increase the drop rates of Masterwork and Legendary gear in the process.
And players aren't happy, to say the least. With one going so far as to implore the Anthem community to boycott the game altogether for the next few days.
Anthem Boycott
The individual in question is Redditor Afinda who believes that a wholesale boycott, between the 11-15th March, would be the best way for fans to both voice their displeasure and affect meaningful change.
Here's Afinda's rather impassioned post.
You're Pissed? You want to make a point once and for all? Well, what could hurt a game that has Real Money transactions for cosmetics (lol, yeah there are nearly none I know) or is a live service more than anything?

Get your point across, simple as that. Stop Playing the game for a whole Week (Hopefully with the support of the entire Subreddit) to show BioWare that all it'd take for us to really enjoy the game, is to receive loot.

To Receive the chance at that one 0.00001% God Roll or ANYTHING to take us further towards GM3.

Time Invested Vs. Reward is a complete Joke at this point. Getting Gold and Platinum thrown at you for just stating that is more than enough to prove that point. But are you willing to stick to your beliefs?

Prove it. Drop the game completely dead for a week and we'll see. Shit like that won't go unnoticed by Investors nor the Developers, Bioware, themselves!
Whether Afinda's plan has the desired effect or not, depends on the number of people willing to follow their example.
Although, having received in excess of 12,000 upvotes in the last 24-hours alone, maybe, just maybe Afinda and co. will succeed in getting the attention of the higher-ups at EA who, with The Division 2 launching in a few days' time, will be desperate to stay on the Anthem community's good side.
Source: Reddit