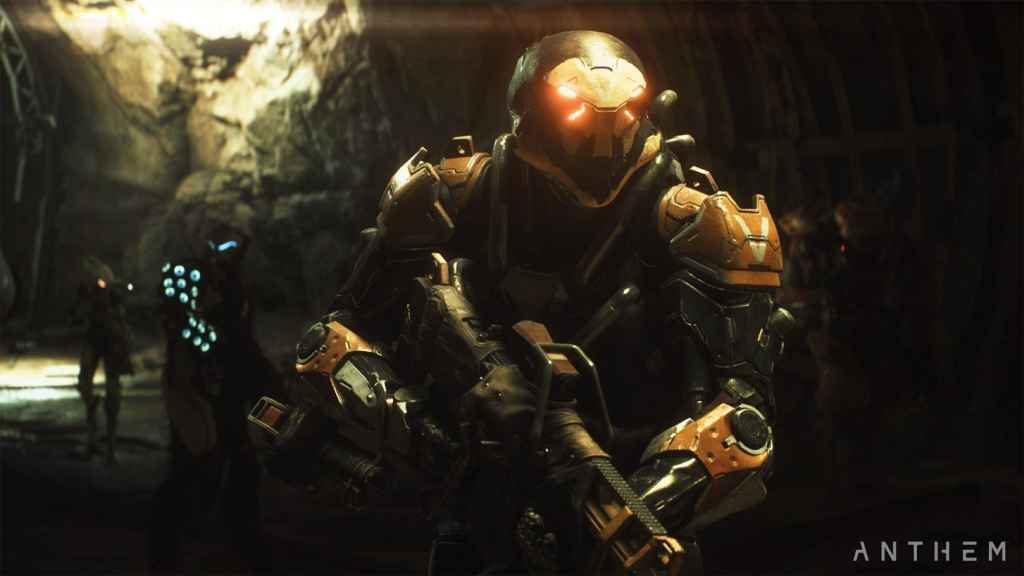 Update 07/03/2019 @ 11:02 – BioWare has identified "a bunch of things" responsible for the Anthem PS4 hard crash issues reported earlier this week, and will be releasing a patch on the 12th March to rectify the situation.
The announcement was made on a Twitch stream, broadcast on the game's official channel yesterday, during which lead producer Ben Irving also reassured players that there is no evidence of console "bricking" as a result of these crashes.
Original article 05/03/2019 @ 11:58 – Anthem publisher EA has asked for help in tracking down and eliminating a rather serious bug that has affected a number of players on PS4 ever since the game launched late last month.
The bug in question has been causing hard crashes on PS4 – that's both standard and pro models, from what we understand – without warning. Leaving many of those affected less than happy with the current situation and, perhaps understandably, demanding a full refund.
Anthem PS4 Hard Crash – Reporting a Problem
EA has asked players to provide specific information when submitting their individual error reports, including the point at which the crash occurred.
Hey Freelancers,

We are currently in process of gathering information about the PS4 issue so we can determine the root cause. If you are experiencing hard crashes of your console, please reply with the following information:

PlayStation Console (PS4, Slim, Pro)

PSN ID

Crash Info: When does the crash take place? Are you having to take specific steps to get your PlayStation going again?

Have you reported your crash when prompted? (Y/N)
However, a cursory look at the responses received so far suggests these crashes can appear any place, any time.
Nevertheless, if you'd like to report an issue yourself, make sure you head over to EA Answers HQ.
A Missed Opportunity
Considering the lacklustre response to BioWare's new co-op, open-world shooter (the PS4 version is currently sitting at a disappointing 56/100 over on Metacritic), the Mass Effect and Dragon Age developer will be hoping for a speedy resolution to the situation.
Indeed, in PlayStation Universe's Anthem review, our own Laddie Simco explained:
Whereas Destiny and The Division were able to rise from the wreckage of an anaemic release, I fear Anthem might not fare as well.

BioWare is a talented team and has already shown their commitment to fixing the game, but will gamers and EA stand by Anthem long enough? I truly hope so, but I can certainly understand the frustration and apprehension to embrace a game that feels incomplete.