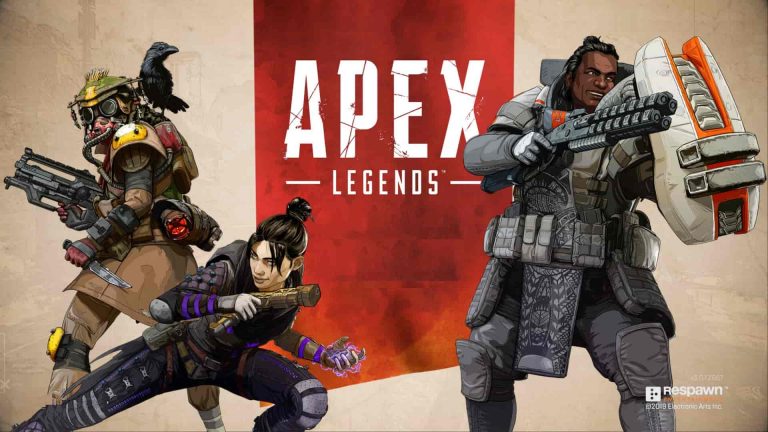 Electronic Arts and Respawn Entertainment have confirmed that Apex Legends, the free-to-play battle royale title released earlier this year, will be coming to retailers for a physical release. Not content with bringing the game to disc, they're offering two versions of Apex Legends when it hits brick-and-mortar stores and online retailers next month.
Apex Legends Physical Edition Confirmed
Apex Legends' physical release will be available as the Lifeline Edition and the Bloodhound Edition, each one based on their respective characters. You'll be able to snap them up for $19.99 each, and they come with a unique legendary skin for the character they are based on, a legendary weapon skin, 1,000 Apex Coins, and a banner and badge.
What's more, the character skins will apparently be exclusive to the physical edition of Apex Legends, so if you want them, you'll have to cough up the cash for the disc version.
Apex Legends will be available at retails for all available platforms, so that's PlayStation 4, PC, and Xbox One. It'll be available from October 18.
Here's the full lowdown on each version:
LIFELINE EDITION
Legendary Guardian Angel Lifeline skin
Legendary Chooser of the Slain Flatline skin
Exclusive Winged Guardian banner
Exclusive Angel Struck badge
1,000 Apex Coins
BLOODHOUND EDITION
Legendary The Intimidator Bloodhound skin
Legendary Wrath Bringer Prowler skin
Exclusive Feeling Impish banner
Exclusive Tormentor badge
1,000 Apex Coins
Apex Legends is currently available as a digital download via the PlayStation Store. You can get the latest details on the game's most recent update here.
Respawn previously teased a physical version of Apex Legends alongside a range of new Halloween-themed content for the shooter. Apex Legends released back in February and amassed more than 50 million players in its first month, although it hasn't managed to rival Fortnite in terms of active users.
Sadly, its release does mean a new Titanfall is probably not going to happen anytime soon.