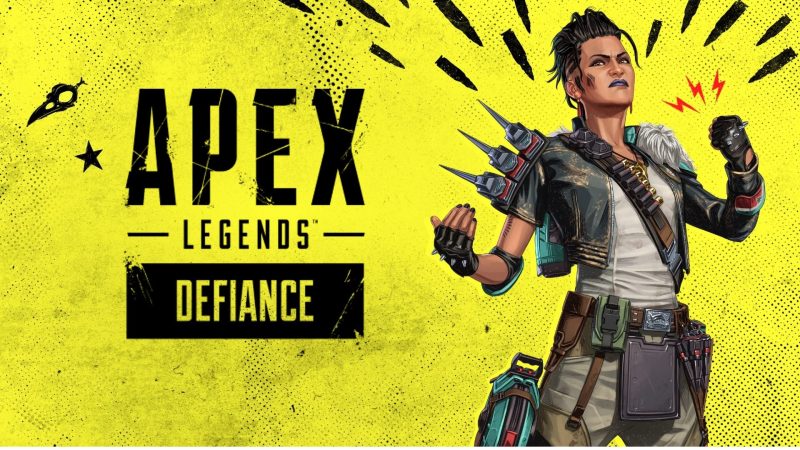 Apex Legends new season, Defiance, is set to begin next month on February 8, 2022. With that, comes a slew of changes, but as it turns out the launch will also include some player rewards, just for logging in.
For the first three weeks of Season 12 Defiance, just by logging in, players will earn different rewards each week. The rewards in question are access to a new legend, namely Octane the first week, Wattson the second, and Valkyrie the third.
Along with access to those three legends, you'll also be getting three thematic Apex Packs each week, and a legendary pack on the final week.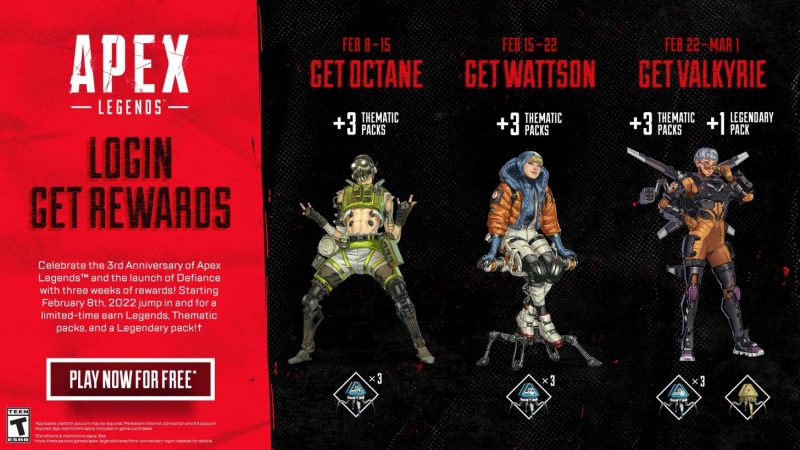 If you already have any of the aforementioned legends, then you'll just be getting the Apex Packs by the look of it.
In order to grab your free legend and thematic packs, you'll just need to login any time from February 8-15, 2022 for the first weeks rewards. Then any time from February 15-22 the second week, and February 22- March 1 the final week.
It's always nice to get free rewards like this just for logging in, and even if you already have these legends it is great for players just starting out to try a character outside the starting lineup.
Source – [Respawn Entertainment]