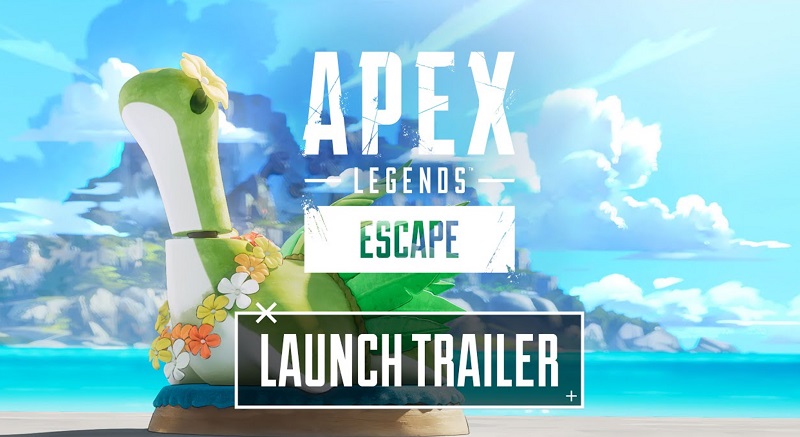 Apex Legends developer Respawn has started to make us aware about what's in store for the new season, with the announcement of Ash as the new legend and the C.A.R. SMG as the new weapon, but today's latest teaser all but confirms the rumours surrounding a new tropical map coming to the titular movement shooter.
The teaser can be spotted on the official Apex Legends YouTube channel, where the premiere is set up for the full reveal for Season 11 set to arrive on October 21, 2021 at 8am PT / 11am EST / 4pm BST. If you click on the video, you'll be treated to a short clip of M.A.R.V, lounging on a boat in front of what looks like a tropical island, reading what is seemingly a travel brochure.
Not only that, but the thumbnail dresses the signature toy dinosaur in a lei and a leaf skirt, with a flower petal resting on its head for good measure.
All of this to say that it looks like the rumours were in fact correct, that a new tropical map will be coming with this new season. The question now is, what will happen to the current maps available? Will one of them be vaulted, or will Respawn just run with four now instead of three?
Thankfully, these are questions that likely will be answered soon, hopefully during the reveal which is set to go live at time of writing in approximately 46 hours.
Source – [YouTube]