In order to unlock the Apex Legends stats trackers, you're going to have to earn some crafting metal or get lucky with an Apex Pack. In the following guide, we'll show you what you need to know to be able to track your statistics in full.
Your stats in Apex Legends can be tracked through banners. Go the Legends tab, choose a character and then select Banners. Scroll down the left and you'll see "Tracker" down the left-hand side.
You'll notice that the amount of kills you get per character is unlocked for free, the rest you'll have to pay for with crafting metals. Once you've gathered enough you'll be able to track winning kills, headshots and much more.
Apex Legends Stats Tracker
In total, there are seven stats to unlock per character, so unlock all statistics you're going to need to unlock 56 banner stat trackers! They are:
Winning Kills
Kills a Kill Leader
Damage Done
Headshots
Finishers
Revives
Games Played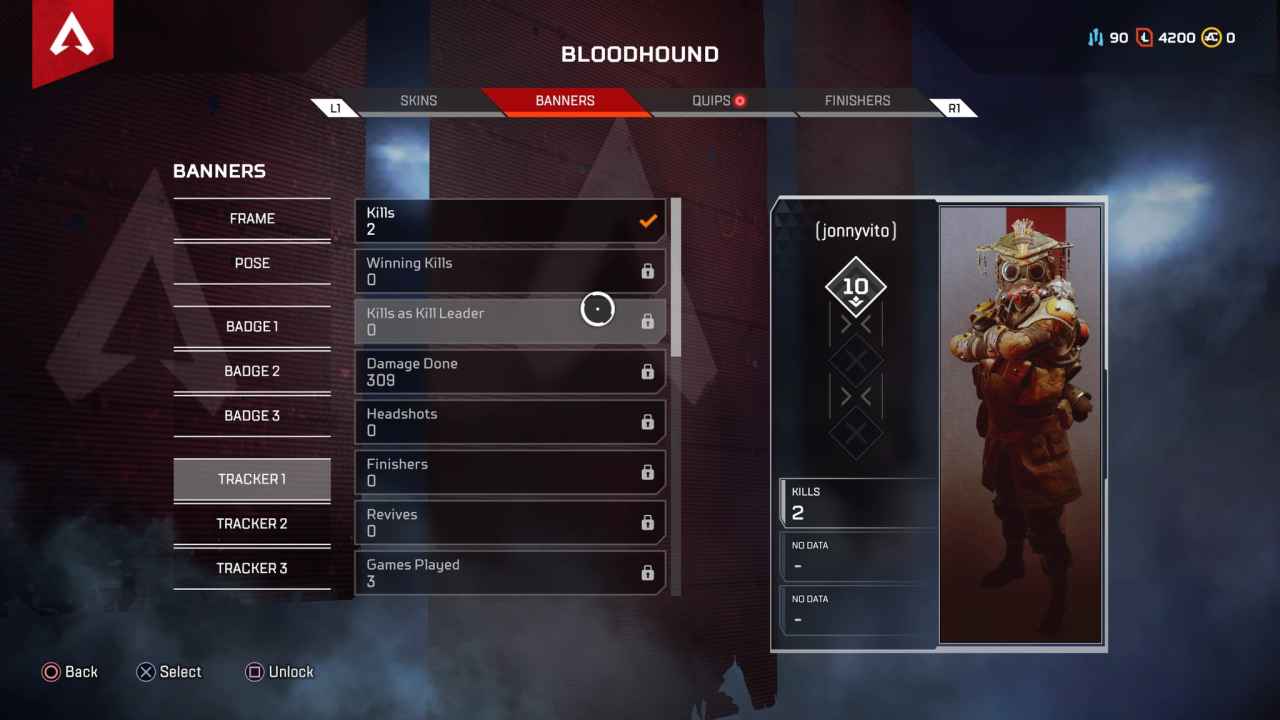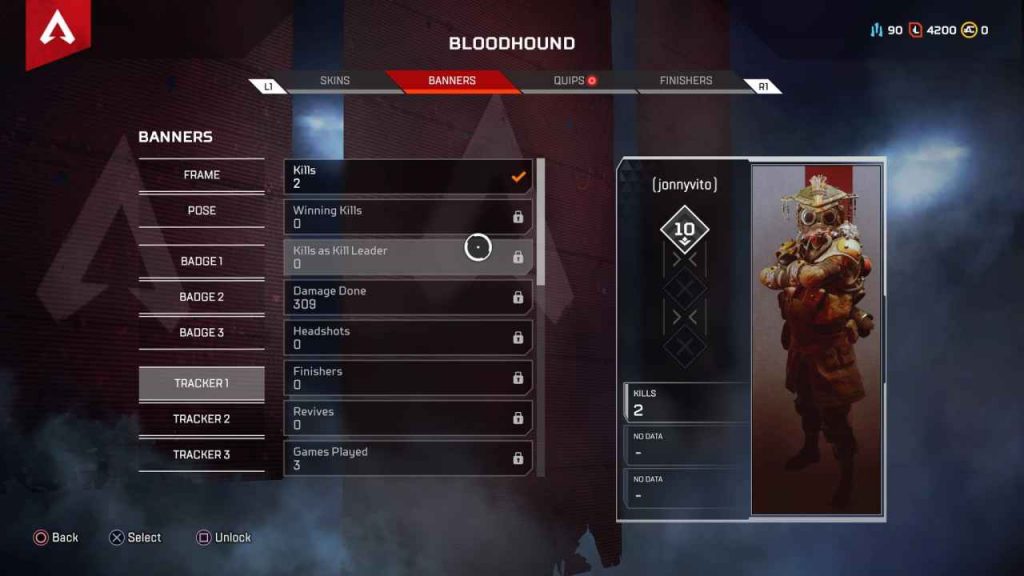 Each stat cost 30 pieces of crafting metal to unlock, so if you were to craft them all it would cost you 1680 crafting metals – that's a lot of grinding. Simply hover over the stat you wish to unlock, press Square and you purchase it providing you have the materials.
How To Earn Crafting Metal
Each time you level up in Apex Legends, you'll earn an Apex Pack. Within this pack you get three random items. These range from weapon skins and legend finishers to kill quips. You can also earn Crafting Metals which are added the blue stat total on the top right of the screen.
You can also get a banner stat tracker within these items, though after 10 Apex Packs we've yet to receive one. You can, of course, purchase Apex Coins too with real-money and then spend them on buying additional packs if you don't want to grind.
So, if you want to unlock these without spending a penny, you'll need to earn lots of XP and rise through the levels quickly. Check out our guides on the best Apex Legends weapons, plus other content to help you on your way below.