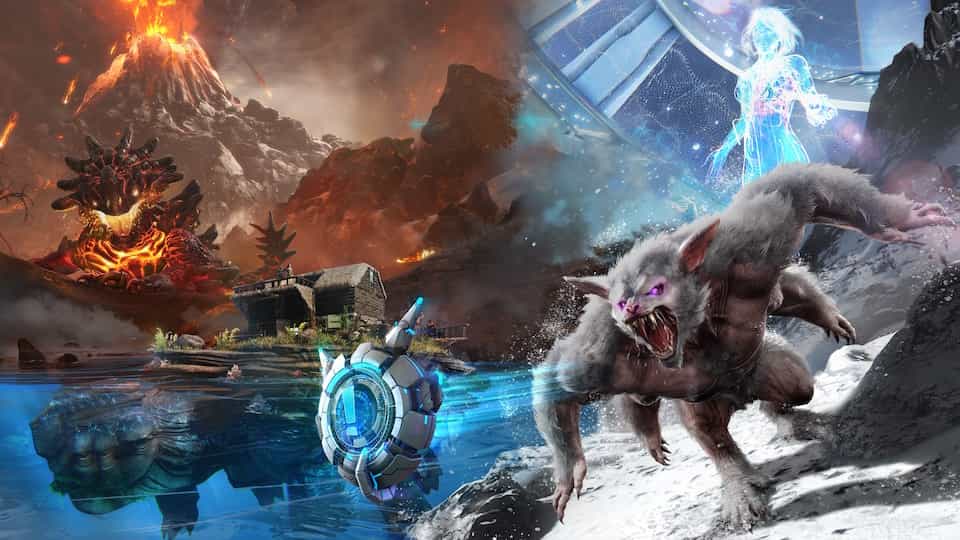 What is the Ark Genesis Release Date on PS4 I hear you ask? Just what is it? Well, it looks like we have the answer as to when Studio Wildcard's supremely ambitious Ark Survival Evolved DLC will release on PS4. Read on!
Ark Genesis Release Date PS4
The Ark Genesis PS4 release date has been confirmed to be February 25, 2020 on all platforms.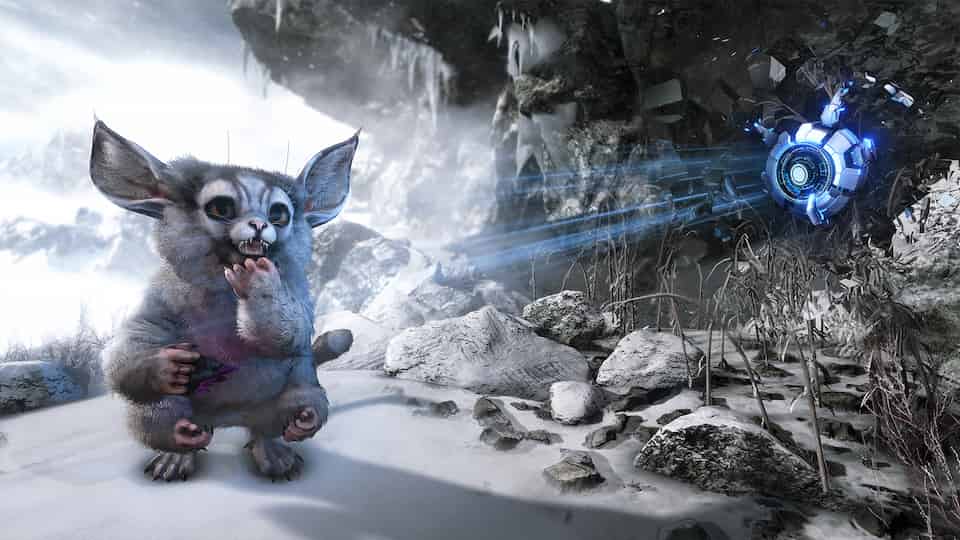 The release date was confirmed by Studio Wildcard in its latest blog post as seen below:
Jesse and Jeremy here! We know things have been a bit quiet on Genesis news for the past few weeks, even though there is much more to show you, we've been deeply immersed in the pre-release development process. That being said, we're writing today to tell you that the final release date for Genesis Part 1 is now February 25th, 2020 simultaneously on all platforms.

This additional delay will no doubt come as a disappointment to everyone who is eagerly awaiting Genesis. We're extremely sorry to push it back an extra month, but as we have been heads-down with the rest of the team polishing, balancing and putting the final pieces together, we really felt that the extra wait will be worth it both for the quality of the base game and the ambitious new expansion.

The live ops team is taking advantage of the scheduling change by making sure we have a really fun Valentine's event in store for you (something we originally planned to skip because it followed so closely behind the launch of the new expansion). Plus, we've just deployed an initial anti-meshing patch, and next week we will be rolling out a definitive anti-meshing logic overhaul that should fundamentally address those long-standing issues. As we look forward to a successful cross-platform launch of Genesis, all of this will make ARK substantially better for everyone who plays PvP and PvE.

On behalf of the broader Wildcard team, we thank you so much for your passion, creativity, feedback, and support. We are extremely thrilled to bring ARK's next chapter to you, and are looking forward to a hugely exciting 2020! Meanwhile, here are some tasty new screenshots from ARK: Genesis Part 1
You can effectively 'own' Ark Genesis on PS4 now by purchasing the Ark Genesis PS4 Season Pass here.
Related Content – All Free PS3, PS Vita, PS4, PS5 PS Plus Games
What Is Ark Genesis?
A massive expansion to the Ark Survival Evolved sandbox experience, Ark Genesis is described by the PlayStation Store thusly:
Continue your quest for survival and unlock a whole new chapter in the saga of ARK: Survival Evolved with the ARK: Genesis Season Pass! This Season Pass gives you access to two new huge expansion packs and one exclusive in-game cosmetic pet. Further the ARK storyline while adventuring through unique and diverse biomes via an all new mission-based game mechanic. Discover, utilize and master new creatures, new craftable items and new craftable structures unlike anything you have seen yet!
Split into two parts, Ark Genesis Part 1 is slated to hit PS4 on January 31, 2020, while Ark Genesis Part 2 is set to arrive on PS4, PC and Xbox One at some point during Winter 2020.
Related Content – Upcoming PS4 Games: PlayStation 4 Titles In 2020 You Won't Want To Miss
Additionally, if you purchase the Ark Genesis Season Pass you'll gain access to the exclusive HLN-A cosmetic pet, too.
Source: Studio Wildcard