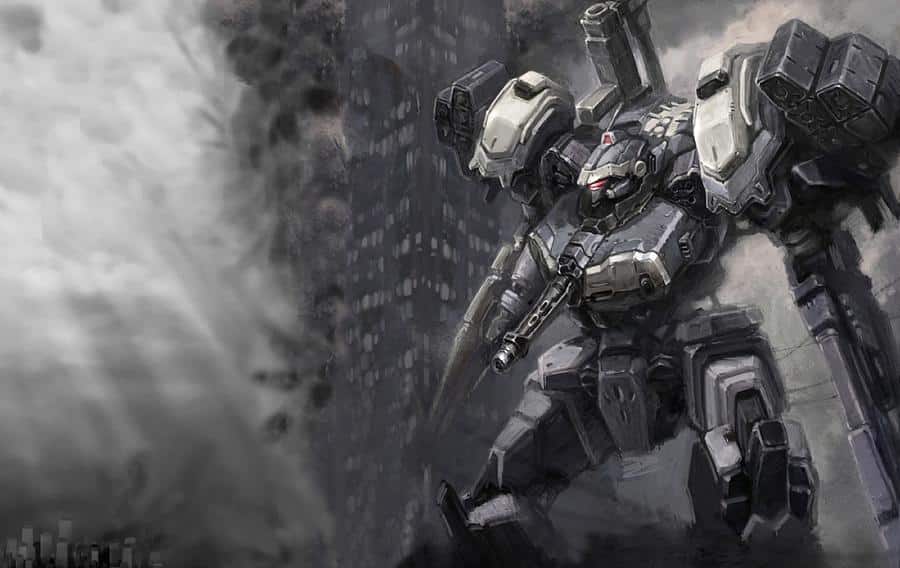 Well this is some good news that we should probably read something into; From Software marketing manager Yasunori Ogura has only gone and updated his Twitter profile header image with a brand new banner which could well be for a new Armored Core PS4 title. At last! (Hopefully)
It can sometimes be easy to forget that Japanese developer From Software does more than just Soulsborne titles. Indeed, not so long ago the famed outfit was also responsible for the hugely popular, mech action franchise Armored Core – however, as yet, no Armored Core game has yet made it to PS4 and the last title released in the series, Armored Core: Verdict Day, released on the PS3 and Xbox 360 all the way back in 2013.
You can catch the supposed Armored Core banner below:

It's certainly worth remembering too that back in December 2018, From Software head-honcho went on the record to say that the outfit had two unannounced titles in development, with one of those titles later being announced as Elden Ring.
Before that statement, Miyazaki was strongly hinting that a new Armored Core title was deep in development too, pleading with fans to "please wait a little while longer.". It has been a year and a half since that time and we figure that if an Armored Core title is in development, it must be in a reasonable enough state to be finally announced and shown to the public.
And then finally, there was Miyazaki's statement back in March of this year whereupon he strongly expressed a desire to make a Battle Royale or a live service style game – could the two be connected? An Armored Core title in Battle Royale or live service setting doesn't seem like the most alien match in the world, does it?
What do you think? How would you want to see Armored Core PS4 manifest itself? Let us know in the comments!
Source: Games Talk.