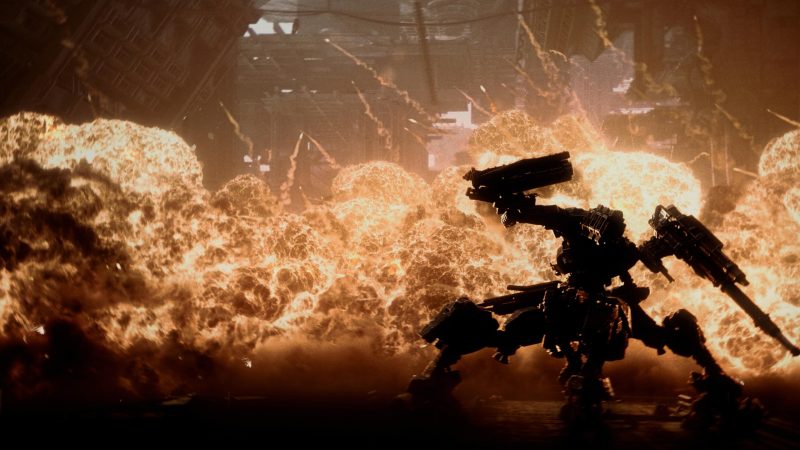 Armored Core VI: Fires Of Rubicon is the next upcoming game in FromSoftware's lineup, a detour from what we've been used to seeing from the developer but a much welcomed one at that.
If you're someone who is looking forward to this release when it arrives sometime this year, well you can now add it to your PlayStation Store wishlist in order to keep track of when it'll launch.
Fans of the long-standing franchise are excited to see what a developer currently at the top of its game can do with this series, and those who've never played an Armored Core game, but many a Souls game, are looking on ever-more curiously.
A recent interview with Armored Core VI: Fires Of Rubicon producer Yasutaka Ogura revealed some new details about the game, like how it'll have a single-player focus, and be much more centered on how you customize your mech to fit each scenario.
We already know that the team delivering Armored Core VI isn't shooting for a gameplay style similar to its previous titles, so something new is to be expected.
And that's the most exciting part, to know that we'll be seeing something truly new in more than one sense out of FromSoftware. You don't even have to be concerned with jumping into the franchise in its sixth entry, as it won't have narrative ties to the games before it.
Source – [PlayStation Store]