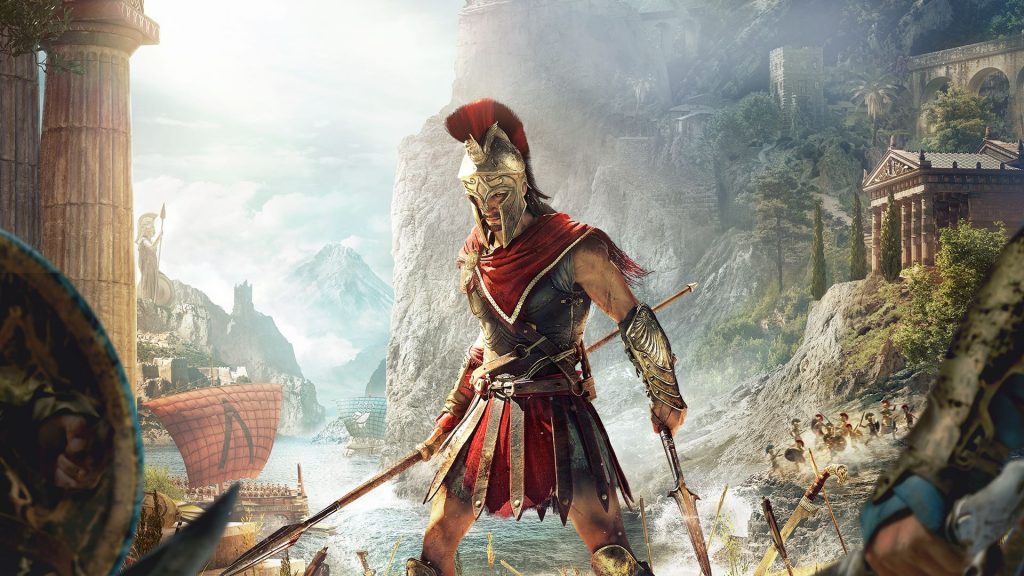 The Assassin's Creed Odyssey 1.3.0 update patch notes have been confirmed overnight by publisher Ubisoft, which launches for the PlayStation 4, PC, and Xbox One versions of the sprawling Greek adventurer today. The new patch will weigh in at 9.8GB on PS4, so give your hard drive a bit of a spring clean if needed.
Assassin's Creed Odyssey 1.3.0 Update Patch Notes
As expected, Assassin's Creed 1.3.0 update adds support for the game's next batch of DLC, including The Fate of Atlantis' Torment of Hades chapter and fresh instalments in the ongoing Lost Tales of Greece.
In addition, the update has buffed the attack damage for your feathered friend, Ikaros, while Mercenaries will now carry different amounts of iron and gems ripe for the picking after being defeated. Speaking of enemies, Legendary Lieutenants will now scale up with your character, so be prepared for an epic ruck. Weekly contract objectives have been reduced, so that they're now simpler and faster to complete.
Ubisoft has also added a wealth of bug fixes for various areas of the game, including New Game+. Here, any encounters in the Arena on Hard Mode will cough up the Arena Fighter's Set items, removing an issue that prevented players from finishing the Monger Down mission, and fixing a bug where players would receive a duplicate read when completing Ancient Revelations.
Be sure to have a gander at the full Assassin's Creed Odyssey 1.3.0 update patch notes here.
Assassin's Creed Odyssey was released on PlayStation 4, PC, and Xbox One back in October last year, and takes place before the formation of the series' titular organisation. Players have the choice of picking from two playable characters, Alexios or Kassandra, as they fight against an enigmatic cult and precursor to the Templars across ancient Greece.
Read our review of Assassin's Creed Odyssey here. The game's post-launch DLC slate includes a fully remastered version of Assassin's Creed III.