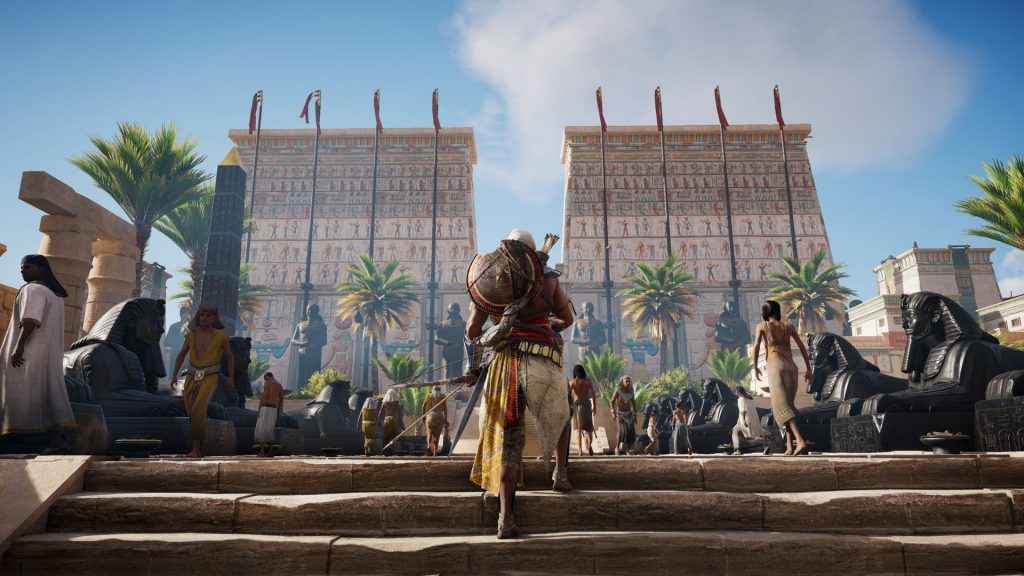 The Adrestia – Kassandra/Alexios' principal means of transport in Assassin's Creed Odyssey – has got a new guest lieutenant on its books: Bayek of Siwa.
Protagonist of previous entry Assassin's Creed Origins, Bayek can be redeemed from the Ubisoft Club for 40 Units. Once obtained, he will assist players with the running of the ship.
Assuming you don't find his presence in a game set 400 years before his birth a little jarring.
Bayek Isn't the Only Familiar Face on Board the Adrestia
Of course, Bayek isn't the first well-known character from Assassin's Creed past to moonlight as a lieutenant in Odyssey.
A few weeks' back, Syndicate's Evie Frye popped up on the Ubisoft Club app. Although, unlike Bayek whose services can be purchased for a handful of Units, only players who've earned the Master Assassin badge during their AC career have access to Victorian London's finest professional murderer (Evie is much better than Jacob).
Live Events
Bayek's arrival isn't the only good news to emerge over the last few hours.
Having had to delay its first Live Event due to unforeseen technical difficulties, players will be pleased to learn the game's first Epic Ships contract is now available.
It won't feature Damias the Indifferent. Which, going on the name alone, is a damn shame. But an intimidating ship called the Black Wind instead, according to Ubisoft.
Accessing this limited-time quest is as easy as locating and activating the corresponding icon on the map (as it is with Odyssey's Epic Mercenaries). And will reward players with XP, Drachmae, gear, and Orichalcum upon completion.