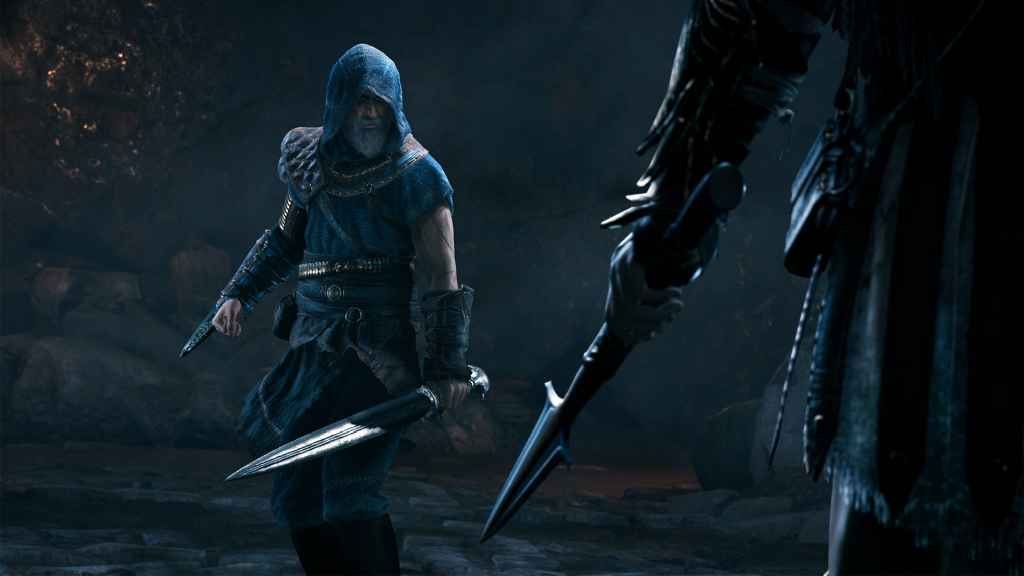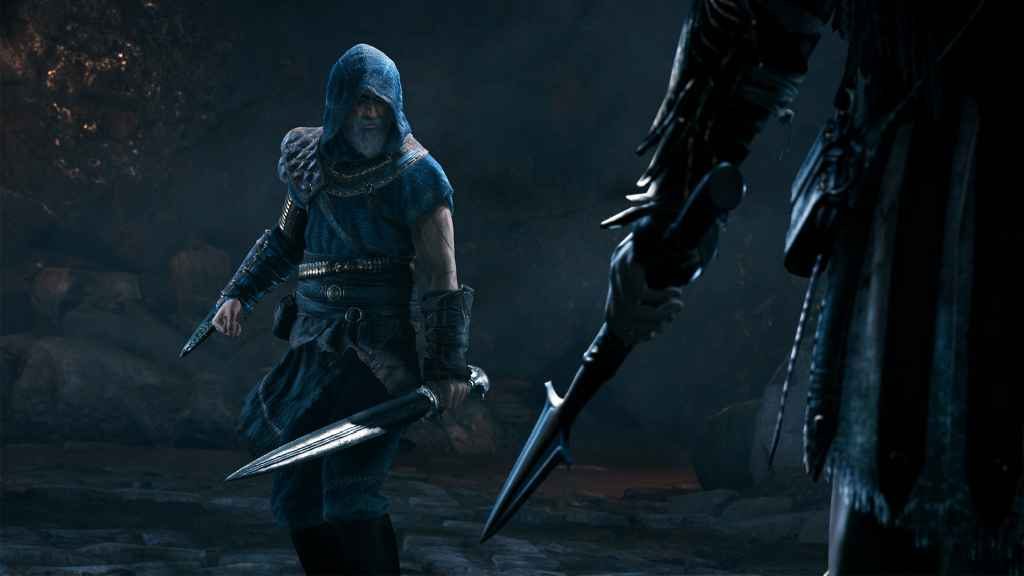 Six weeks after the first of the game's paid DLC expansions launched on all major platforms, Ubisoft has announced that Assassin's Creed Odyssey Legacy of the First Blade Episode 2, Shadow Heritage, will release on the 15th January.
The second in a trilogy of DLC expansions, Legacy of the First Blade introduces fans to Darius; the first member of the nascent Assassin's order to utilise the now iconic hidden blade.
Delving deeper into the "earliest beginnings of the Brotherhood", Shadow Heritage will pick up from where Episode 1, Hunted, left off. With Kassandra/Alexios journeying to Achaia to investigate a blockade initiated by the mysterious Order of the Ancients.
As well as purchasing the Legacy of the First Blade expansion pack, players will have to have completed Legacy of the First Blade Episode 1, finished the Naxos questline in chapter 7 of the main story, and reached level 28 with their chosen character if they wish to experience Shadow Heritage for themselves.
Legacy of the First Blade Episode 2 Headlines January Updates
https://youtu.be/nBkPrjhV-EY
Shadow Heritage isn't the only slice of new content arriving in Assassin's Creed Odyssey this month.
Two new chapters in the seven-part, and absolutely free, Lost Tales of Greece expansion are due to launch this month, too. The first is titled The Daughters of Lalaia; the second, A Poet's Legacy.
Both questlines are available anytime after reaching Chapter 5 of the main story (in the Phokis and Boetia regions of Greece, respectively). However, Ubisoft recommends a minimum level of 13 for the former and 34 for the latter.
Additionally, Assassin's Creed Odyssey will receive a bunch of new features and supplementary content this month. These being:
Legendary Cyclops, Arges
The Dionysos item pack
The Athena Character and Naval pack
Two new Mercenary Ladder tiers
A new vendor (Hephaistos' Workshop)
And a brand-new level scaling setting in the options menu that allows players to choose just how drastically enemies scale over the course of their adventure (though this is disabled on Nightmare difficulty for obvious reasons)
For more information on Legacy of the First Blade Episode 2, Lost Tales of Greece Episodes 4 and 5, and everything else arriving in January can be found in the official update video embedded above.