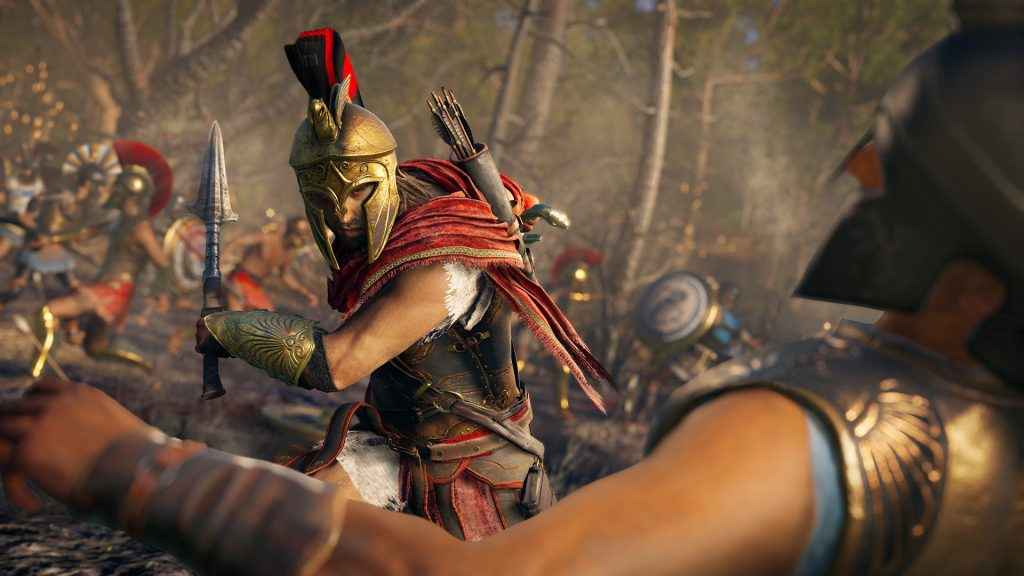 The current max level cap in Assassin's Creed Odyssey is 50, but that's about to change. Following a new November update, you'll be able to level up your character even further.
Currently, you can reach level 50, but a new content update is set to change the limit. Alongside new story content, which includes The Show Must Go On questline and Divine Intervention, the second episode in the Lost Tale of Greece storyline, players will be able to hunt down a cyclops.
Steropes the Cyclops will be available in a separate questline called The Lightning Bringer. The reward for defeating the mythical creature will be a legendary bow.
What is the Max Level Cap In Assassin's Creed Odyssey
Additionally, the Assassin's Creed Odyssey max level cap will rise by 20 levels to 70. All XP that you've gained over the current level 50 cap will also count immediately to subsequent levels.
Also, players who have reached level 30 and above can look forward to some Epic Events. Two new item sets will complete the November update, including the Odysseus Pack which will add a new weapon, mount and gear. The Odysseus Naval pack brings a new figurehead, theme for the crew and ship design.
A release date for the Assassin's Creed Odyssey November update has yet to be revealed.
For more on Assassin's Creed Odyssey, check out the following: