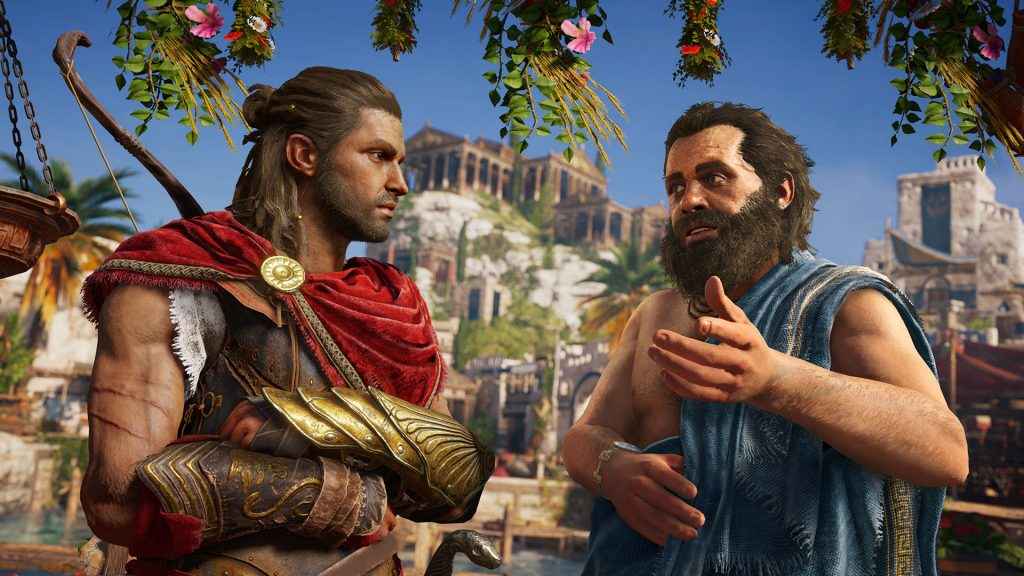 Another small update, designated Assassin's Creed Odyssey patch 1.0.5, will be available to download from today on PS4 and Xbox One.
Although, perhaps miniscule would better describe the game's latest patch.
Assassin's Creed Odyssey Patch 1.0.5 Focuses on Stability
Weighing in at a modest 0.16GB on the PS4 (0.1GB on the Xbox One), patch 1.0.5 focuses primarily on improving the game's overall stability, whilst also eradicating an annoying bug that caused the game to suddenly crash on occasion.
The bug in question an unintended consequence of the previous update (patch 1.03). Which otherwise did a good job of ferreting out a few other game-breaking bugs and miscellaneous glitches.
First Live Event Postponed
Elsewhere, Assassin's Creed Odyssey's inaugural Live Event, which was due to commence earlier this week, had to be postponed due to unforeseen technical issues. Leaving players unable to hunt down and murder (perhaps via a well-timed Spartan kick?) Damias the Indifferent.
For those who haven't heard of them before, Assassin's Creed Odyssey Live Events are a series of weekly challenge split into two classes: Epic Ships and Epic Mercenaries.
The former tasks the player with tracking down and destroying a formidable enemy ship within a given time. While the latter is much the same, differing only in that the ship is replaced with a deadly rival mercenary.
Completing either event will net players a bunch of rewards, including currency, XP, and Orichalcum. However, access is restricted to those who've reached or exceeded level 30.
Ubisoft's Assassin's Creed Odyssey released on PS4, Xbox One, and PC exactly two weeks ago today. And immediately established itself as one of the finest open world RPGs of this generation.