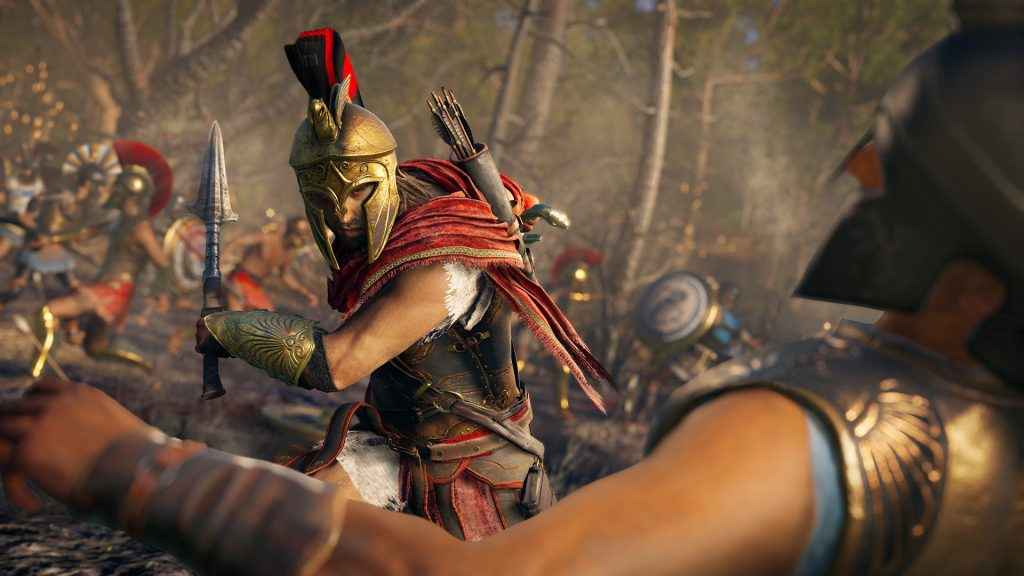 The next Lost Tales of Greece is now available in Assassin's Creed Odyssey. The official Assassin's Creed Twitter Account revealed the news in a tweet today.
A Poet's Legacy is the name of the new quest and it is described as follows:
In this new Lost Tale of Greece, you'll learn that she isn't quite what she seems as you become increasingly involved in her risqué performances.
The new Lost Tales of Greece, A Poet's Legacy is available now on PlayStation 4.
Assassin's Creed Odyssey Controversy
Recently Episode 2 of the Legacy of The First Blade DLC was released, and it neglected player's choices and forced them to be heterosexual. This caused some fan outrage and Ubisoft have pledged to fix this storyline in the future, issuing the following apology:
Reading through player responses of our new DLC for Legacy of the First Blade, Shadow Heritage, we want to extend an apology to players disappointed by a relationship your character partakes in. The intention of this story was to explain how your character's bloodline has a lasting impact on the Assassins, but looking through your responses it is clear that we missed the mark.

We have read your responses online and taken them to heart. This has been a learning experience for us. Understanding how attached you feel to your Kassandra and your Alexios is humbling and knowing we let you down is not something we take lightly. We'll work to do better and make sure the element of player choice in Assassin's Creed Odyssey carries through our DLC content so you can stay true to the character you have embodied throughout.
Are you going to be playing this Lost Tale of Greece, hopping back into the game?
Source – [Assassin's Creed Twitter Account]