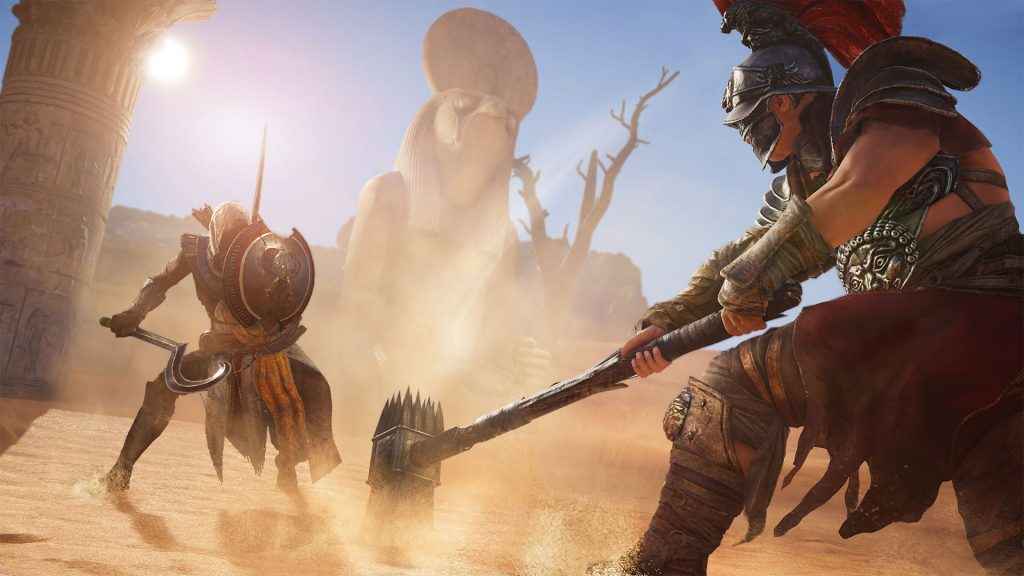 Trials of the Gods launches today, and Ubisoft brings news of nice little surprise for players that will launch alongside the new Assassin's Creed Origins The Hidden Ones DLC this month.
The Hidden Ones is the first DLC expansion for Ubisoft's latest Assassin's Creed game and is due to launch this month. Adding a new region to the map of Egypt, the new content will see players fighting against the Romans in a period set years after the events in Origins.
As well as the Assassin's Creed Origins DLC, which is available for free if you bought a Season Pass, there's some cool free stuff too.
Ubisoft says that all players will receive a free quest that ties in with The Hidden One expansion. There's a also a couple of game updates. Items from the Gladiator and Wacky packs, as well as the Nightmare and First Civilization packs will be added to the Heka chest items pool.
Players will also be able to sell outfit at the various weaver shops dotted around the regions.
The free content will be available to download at the same time as The Assassin's Creed Origins The Hidden Ones DLC. A release date has yet to be confirmed.
Additionally, the Trials of the Gods event, which will see players fighting Anubis and Sobek, will be available between January 9-16. The update will roll out worldwide throughout the day on January 9.
Future content includes the second expansion pack called The Curse of the Pharaohs, which is due to launch in March.
This week there was also a rumor about the next game in the Assassin's Creed series. Images appeared online suggesting that Ubisoft may be looking at an Assassin's Creed game set in Feudal Japan!