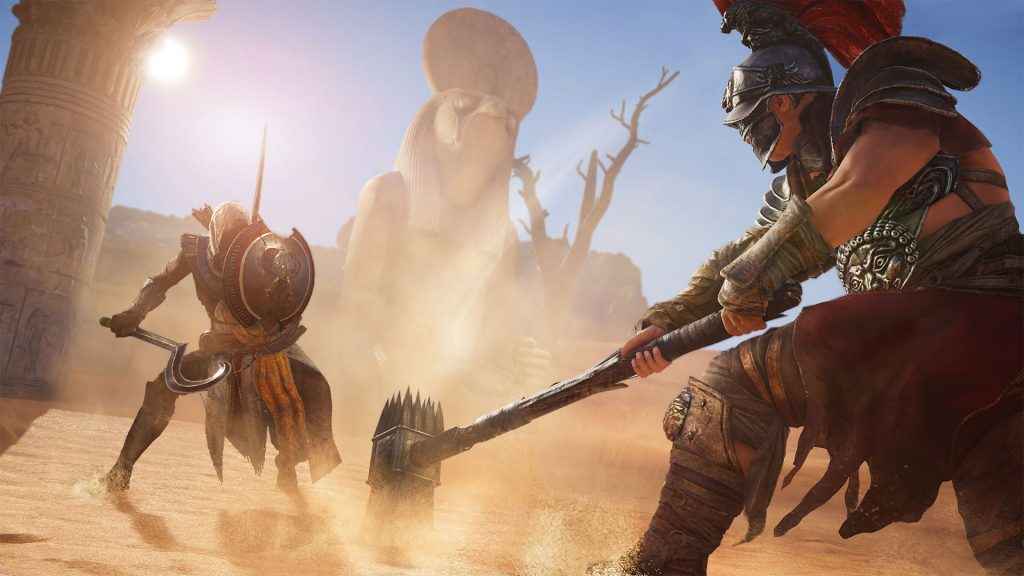 The Assassin's Creed Origins The Hidden Ones release date has finally been confirmed by Ubisoft. The first DLC pack for the Egyptian action-adventure will launch later this month and be followed by further free content.
The Hidden Ones release date is January 23, 2018, and players will be able to embark on a new story quest. Ubisoft says they'll be several hours of gameplay and a level cap increase to 49, but it will be pushed further in the next DLC drop.
The Hidden Ones new weapons, mounts and outfits
In the new expansion, which is free if you bought the season pass, time fast-forwards four years when a Roman force occupies the Sinai.
Among other content in The Hidden Ones, players can also look forward to:
Four new Legendary weapons
A new outfit
Two new mounts
New weapons
Two new levels for crafted gear
An update on February 20 will also introduce the Discovery Tour mode, allowing players to free roam around Egypt learning about its history. This mode will be free for all players who purchased Assassin's Creed Origins.
The next DLC will be called The Curse of the Pharaohs, and will once again offer a new storyline. This time you'll travel to Thebes to work on the mysteries behind an ancient curse. You'll be battling against Egyptian beats and famous Pharaohs! The level cap will be increased to 55, and they'll also be new gear and legendary weapons to enjoy. The release date for The Curse of the Pharaohs is March 5, 2018.