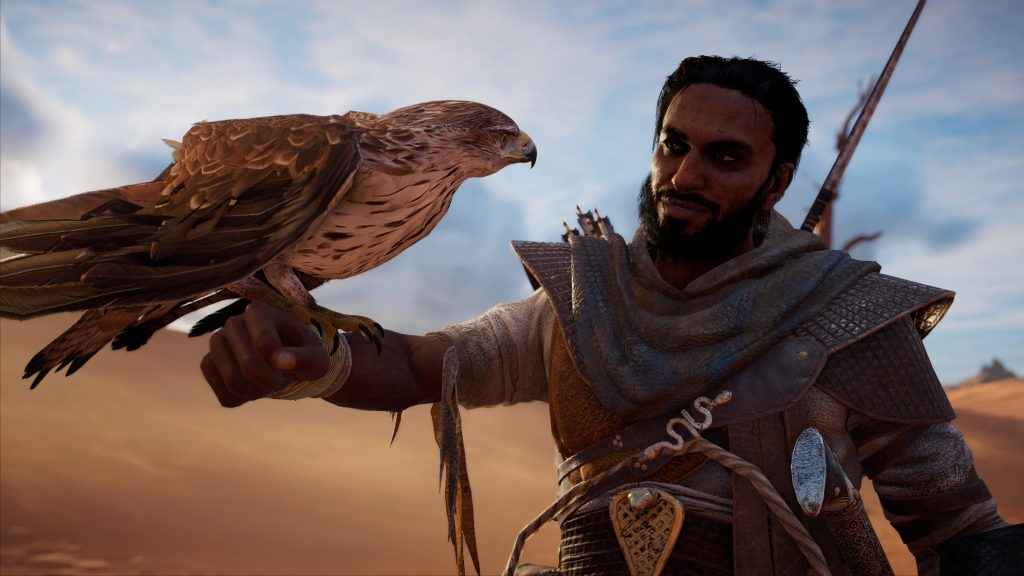 Assassin's Creed Origins update 1.43 is now available to download on PS4 and Xbox One. The latest patch makes some improvements to Ubisoft's open-world game, including various bug fixes.
The last major update for Assassin's Creed Origins added a, giving players the chance to start the story over again at a higher difficulty level. This update also included the Discovery Tour mode, giving players a historical glimpse of Ancient Egypt.
The release notes reveal that Assassin's Creed Origins update 1.43 weighs in at 2.8GB on PS4. The Xbox One version is slightly bigger at 3.1GB. Ubisoft has also revealed the full patch notes:
Assassins Creed Origins Update 1.43 Patch Notes
The Curse of the Pharaohs
Fixed an issue where "Serqet's Carapace" and "Sting in the Tale" trophy/achievement wouldn't be unlocked after completing all Serqet locations.
Discovery Tour
Assassin's Creed Origins update 1.43 added Brazilian Portuguese to list of supported audio languages
Fixed an issue where the playable character could perform incorrect animations while interacting with the NPC stations in the "Ancient Egyptian Fashion" tour.
Main Game
Assassins Creed Origins version 1.43 improved the performance and stability of the game application
Fixed an issue where no localization would be displayed when installing the main game using the Brazilian Portuguese language
Assassins Creed Origins 1.43 fixed various spelling errors in the Russian localization.
The Assassin's Creed update 1.43 will download automatically when you turn on your PS4 if you've got that option checked.