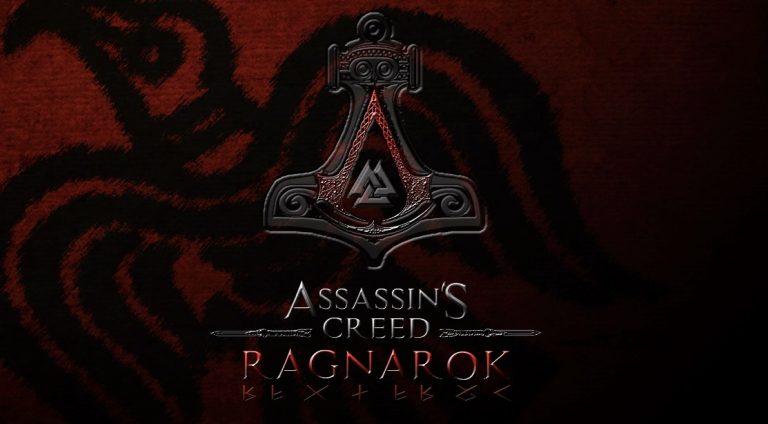 Ubisoft's worst-kept secret ever, Assassin's Creed Ragnarok, has leaked yet again via a popular online retailer, along with yet another special edition of the game. Amazon Germany is the latest company to list the game, this time with an accompanying Valhalla Edition.
You may recall that the game previously appeared on GameStop Italy, although that particular listing seemed to be nothing more than a cheap mock-up.
Assassin's Creed Ragnarok Leaked
Retail leaks are typically fairly reliable when it comes to outing game releases, and Assassin's Creed Ragnarok is almost certainly the real deal. Whether or not that will be its final name remains unknown, but we know that Ubisoft is bringing the series back this year after taking a break in 2019.
Still, with all these leaks happening, it's surely only a matter of time before the game is announced.
As for the game itself, Ragnarok, as expected, mixes the series up with Vikings, and will supposedly take place across Scandinavia and the British Isles. We're also expected to see more mythological elements this time around, such as Loki, Odin, and the ability to traverse the nine realms.
Given that Assassin's Creed Odyssey flirted with more fantastical aspects of Greek mythology in its Fate of Atlantis expansion, this probably won't come as much of a surprise.
Here's some more info via a previous, now-deleted leak:
The game was codenamed kingdom but now is called Ragnarok. Release fall 2020 on both old and new gen. Reveal during the playstation event on feb. Viking setting, c. 800 AD. Map includes Scandinavia and a big part of England, including London and Plymouth. Choice between a woman and a man, but there's no impact on the story, that is the same.

Protagonist, woman or male, is called Jora, and become an Assassin during the game. Brotherhood system is back, with recruitable npcs. You can still use a boat to travel on sea, but there's less naval combat than black flag or Odyssey imo. Story-wise, the game is focused on a revenge quest, with a big part of first civilization story.
Source: Metro