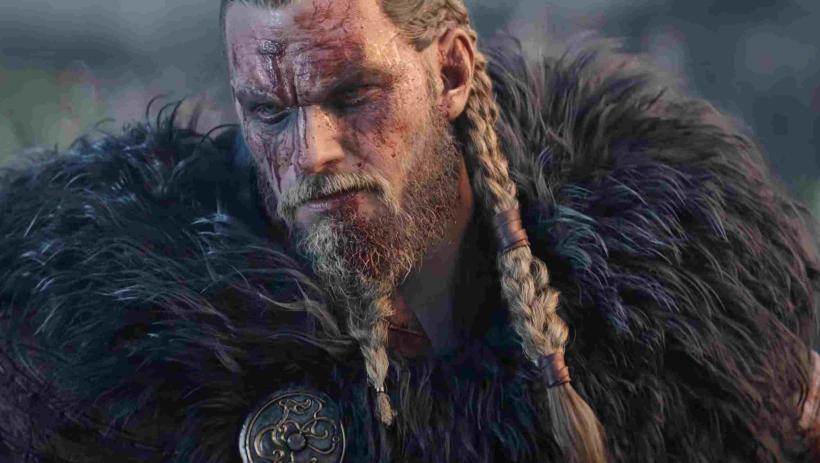 Ubisoft has unleashed the debut Assassin's Creed Valhalla trailer following a lengthy teaser for the new game yesterday, confirming the first batch of details on the much-anticipated stealth-action sequel.
Assassin's Creed Valhalla Trailer
The Viking-themed Assassin's Creed game will be the first instalment in the series since 2018's Assassin's Creed Odyssey, which took place in ancient Greece.
Valhalla is being developed by the same team that worked on Assassin's Creed IV: Black Flag and Assassin's Creed Origins, and sees players controlling newcomer Eivor, a fierce viking raider, as they explore a huge open world set in the Dark Ages of England during the ninth century AD.
New features include raids and the ability to grow their settlement, expanding their power and influences across the land. As expected, you can choose from a male or female version of the main character, with full customisation options at your fingertips. Again, there's dialogue choices in the mix, which was first introduced to the series with Odyssey.
There's three major English cities you can visit, namely London, Winchester, and Jorvik, with Norway and England the main locations you can explore. Your longship will be your main workhorse when it comes to raids, and you can customise your warrior crew to your liking.
In terms of narrative, you can expect to cross paths with the Hidden Ones and Order of Ancients, which are the precursor organisations to the Brotherhood of Assassins and the Templars, respectively. Meanwhile, the present day story continues with Layla, while King Aelfred is the game's primary villain during the ninth century setting.
Here's the blurb:
Driven from Norway by endless wars and dwindling resources in the ninth century AD, players will lead Eivor's clan of Norsemen across the icy North Sea to the rich lands of England's broken kingdoms. Players must carve out a new future for their clan, reliving the ruthless fighting style of Viking warriors with a revamped combat system that includes the ability to dual-wield weapons against a greater variety of enemies than ever before.

To secure resources players can lead raids to select locations using their longship to earn much-needed riches and resources. As the Vikings begin to settle in their new home, they encounter resistance from the Saxons including King Aelfred of Wessex, who denounces them as heathens and looks to be the sole ruler of a civilized England. Against all odds, Eivor must do what is necessary to keep Valhalla within reach.
Assassin's Creed Valhalla is slated for release this holiday season for PS4, PS5, PC, Xbox One, and Xbox Series X.