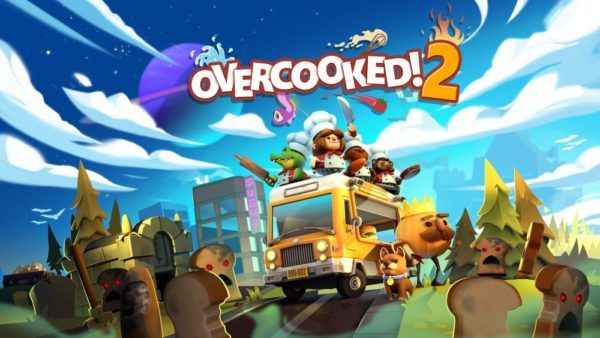 Get all the August 2018 PS4 Game Release Dates! Check out our list of PS4 games and you might find the video game you've been waiting for.
We have hit the middle of 2018, but PS4 has no plans of taking a break with lots of thrilling video games for gamers worldwide. Just a reminder: bookmark our site as these August 2018 PS4 Game Release Dates may change over time.
Stay up-to-date with the latest August 2018 PS4 Game Release Dates updates. Bookmark this page and check back anytime.
Complete List – August 2018 PS4 Game Release Dates
Super Street: The Game- August 3
Dead Cells- August 7
Overcooked! 2- August 7
Slam Land- August 7
Madden NFL 19- August 10
We Happy Few- August 10
Death's Gambit- August 14
The Walking Dead: The Telltale Series – The Final Season- August 14
Phantom Doctrine- August 14
State of Mind- August 15
Brawlout- August 21
All-Star Fruit Racing- August 21
Slime Rancher – August 21
Guacamelee 2 – August 21
Shenmue I & II- August 21
Pizza Titan Ultra – August 21
Candleman: The Complete Journey- August 21
F1 2018 – August 24
Little Dragons Cafe- August 24
Candle: The Power of the Flame- August 24
Bow to Blood – August 28
Fire Pro Wrestling World- August 28
Strange Brigade- August 28
Blade Strangers- August 28
Torn – August 28
Rocket League: Ultimate Edition – August 28
Firewall Zero Hour- August 28
Yakuza Kiwami 2- August 28
Pro Evolution Soccer 2019- August 28
Naruto to Boruto: Shinobi Striker- August 31
Divinity: Original Sin II – Definitive Edition- August 31
NBA 2K19: The Prelude- August 31
Have you decided which out of the August 2018 PS4 Game Release Dates will be on your list? Keep on coming back to our page for the latest PS4 game release updates.
PS4 Game Release Date Pages