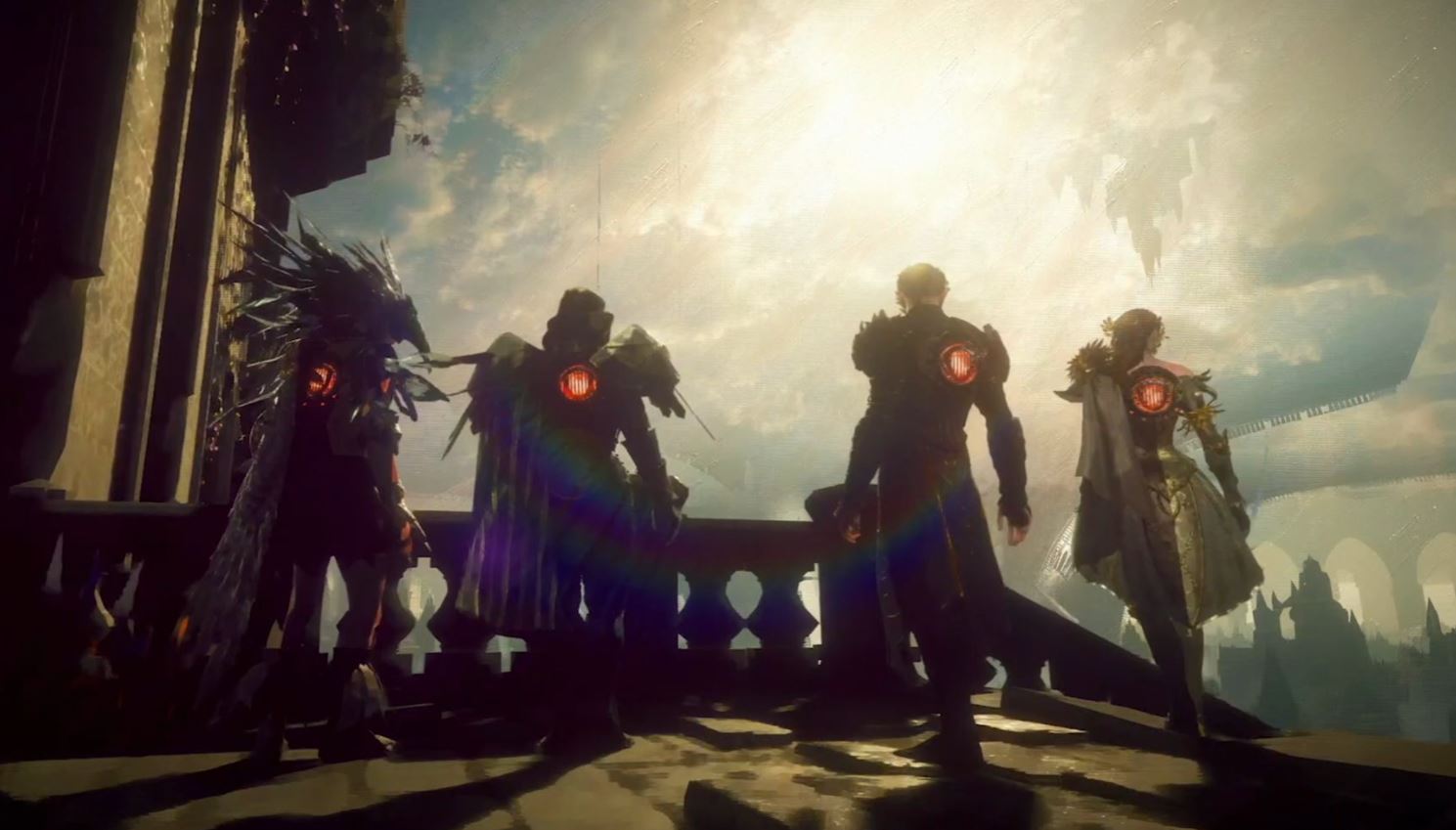 Square Enix has debuted a brand new trailer for Babylon's Fall and revealed it is also coming to PS5.
Set in the tower of Babylon you fight to the tower and through it with your friends by your side or alone. The gameplay looks to be a mix of what Platinum Games is known for, but with a multiplayer twist. The game is a live-service.
One of the key aspects of Babylon's Fall is the Gideon Coffin, which is implanted in the back of your character. Through this device, you can access the Gideon Gut, which is a series of 'spectral tendrils' that emerge from the Coffin and bestow you with various abilities.
One of these is the Gideon Arms, which gives you the chance to weird more weapons than you normally would be able to. That means you can attack foes with a whopping four weapons for some devastating attacks. Speaking of weapons, there's five types available: swords, hammers, bows, staffs and shields, allowing you to customise your loadout to build your ideal Sentinel.
Furthermore, depending on what weapons you have loaded into your Gideon Coffin, you'll have access to different combs and actions, in turn opening up unique skills.
The gameplay looks pretty solid, even if the graphics look a tad like a PS4 game. However, this game did start off as a PS4 game so it is understandable.
The interview behind the title delves into the character design, development details, and more. There is a lot there and you can catch it all below:
If you didn't see the Square Enix Presents E3 Showcase, you can catch up on it here and the announcements from the show in our hub.
Babylon's Fall is set to release for PS5 and PS4.