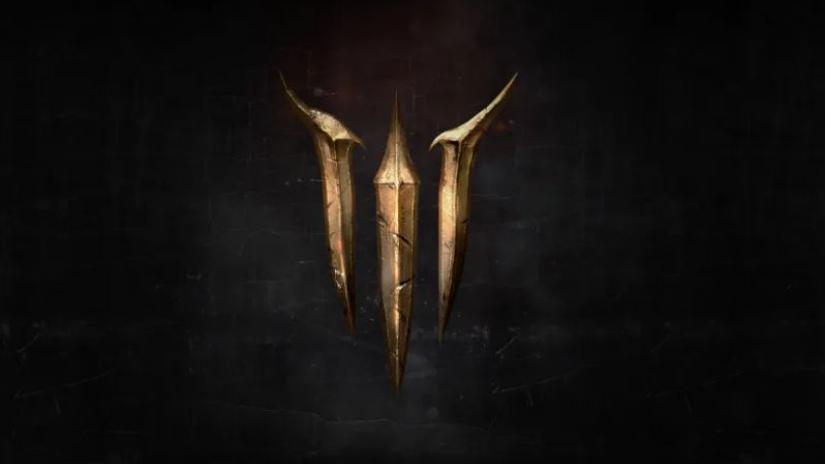 Developer Larian Studios has set tongues wagging by posting what many believe to be a teaser to Baldur's Gate 3, the sequel to the hugely popular BioWare RPG Baldur's Gate 2: Shadows of Amn.
While at first you'd imagine the teaser would pertain to a new Divinity: Original Sin title, since Larian worked on the previous game, Internet super sleuths have been poking around in the metadata and discovered it might very well be Baldur's Gate 3.
Baldur's Gate 3 Release Teased By Divinity: Original Sin Dev
The teaser depicts the roman numeral for 3, shrouded occasionally by sparks and smoke for a bit of atmospherics. However, when digging into the text editor for the video, fans discovered multiple references to Balder's Gate 3, suggesting the sequel really is in the pipeline. One piece of text reads BaldursGate_logo_III_retouched.png, which pretty much speaks for itself.
In addition, there's another line of text that mentions copyright info for Dungeons and Dragons rights holder, Wizards of the Coasts, plus the trademark for Balder's Gate. Larian's involvement in the game may seem surprising, although there have been murmurs about them acquiring the rights to Baldur's Gate 3, while Brian Fargo, the creator of Wasteland, teased that he knows the team who is working on the game.
That's not to say that Divinity: Original Sin 3 won't happen at some point, and it's important to remember that all the chatter on Balder's Gate 3 at this point is just speculation until we hear otherwise.
Baldur's Gate is a legendary RPG franchise hailing from the late 90s, and was created by BioWare and Black Isle Studios. The last numbered entry in the series came back in 2000 with Baldur's Gate 2: Shadows of Amn, although both the original and sequel have since been remade for PC and mobile devices.
If Baldur's Gate 3 is indeed in the pipeline, then hopefully we'll hear something at E3 next month.
Source: Larian