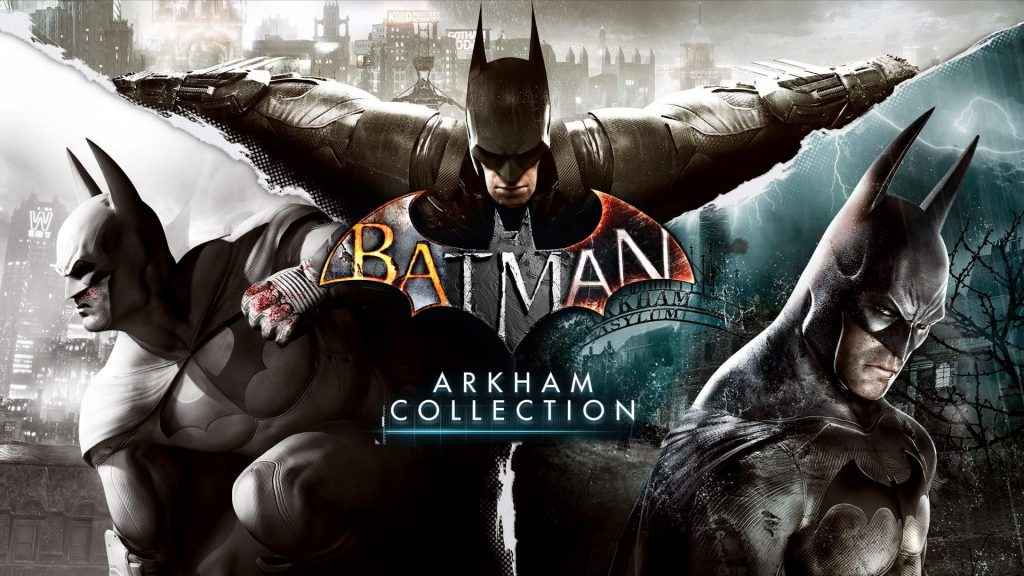 UDPATE:
Rocksteady's marketing manager, Gaz Deaves, has confirmed that the Batman: Arkham Collection is indeed coming to retailers, albeit only in Europe. The collection will be released in September.
ORIGINAL STORY:
Batman: Arkham Collection released last year, digitally on the PlayStation Store; however, it looks like the Collection will be heading to retail stores later this year.
Amazon UK had a listing for Batman: Arkham Collection accidentally posted earlier this week. The collection includes Batman: Arkham Asylum, Batman: Arkham City, and Batman: Arkham Knight, all three games developed by Rocksteady Studios. Notably, the one game developed by WB Montreal, Batman: Arkham Origins is still missing from the collection.
The collection is listed with a release date of September 6, 2019, which is a Friday. A Friday tends to be when most AAA developers release their games these days. After all, the Batman: Arkham Collection released digitally on a Friday, last November.
The official description of the collection from the Amazon listing Gematsu pulled can be found below:
Batman: Arkham Collection brings you the definitive versions of Rocksteady's Arkham trilogy games, including all post-launch content, in one complete collection. Experience two of the most critically acclaimed titles of the last generation—Batman: Arkham Asylum and Batman: Arkham City, with fully remastered and updated visuals. Complete your experience with the explosive finale to the Arkham series in Batman: Arkham Knight. Become the Batman and utilize a wide range of gadgets and abilities to face off against Gotham's most dangerous villains, finally facing the ultimate threat against the city that Batman is sworn to protect.

Includes exclusive Steelbook packaging, Batman Arkham: Knight GOTY game, and return to Arkham for the first time in the UK, enjoy the Batman: Arkham Knight "Earth to Dark Knight" skin exclusively for PS4.
Batman: Arkham Collection is set to come to retail stores on September 6, 2019, for PS4.
What are your thoughts on the collection coming to retail? Have you already bought it digitally? Why do you think Arkham: Origins is still missing?
Source – [Gematsu via ComicBook.com]