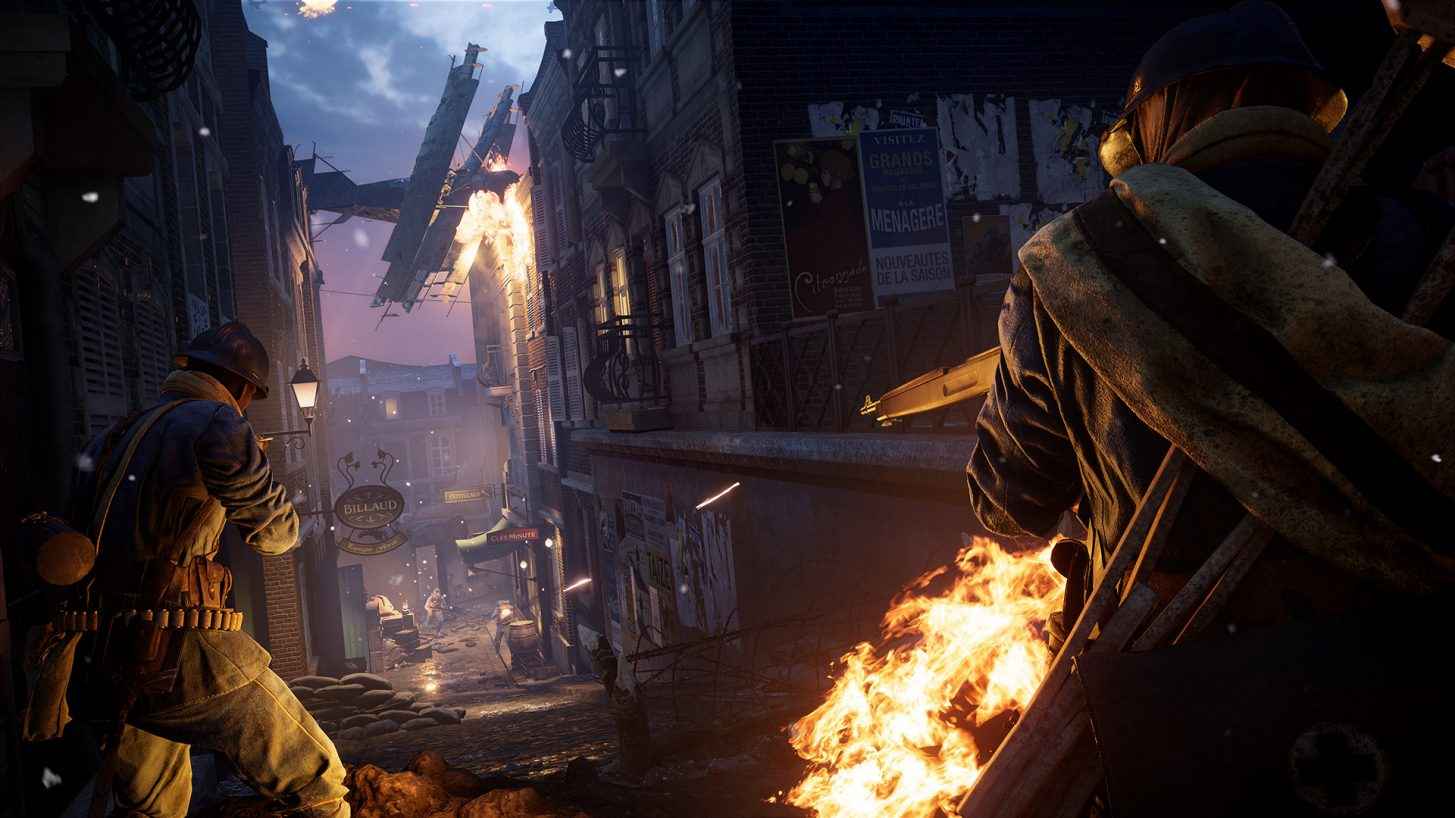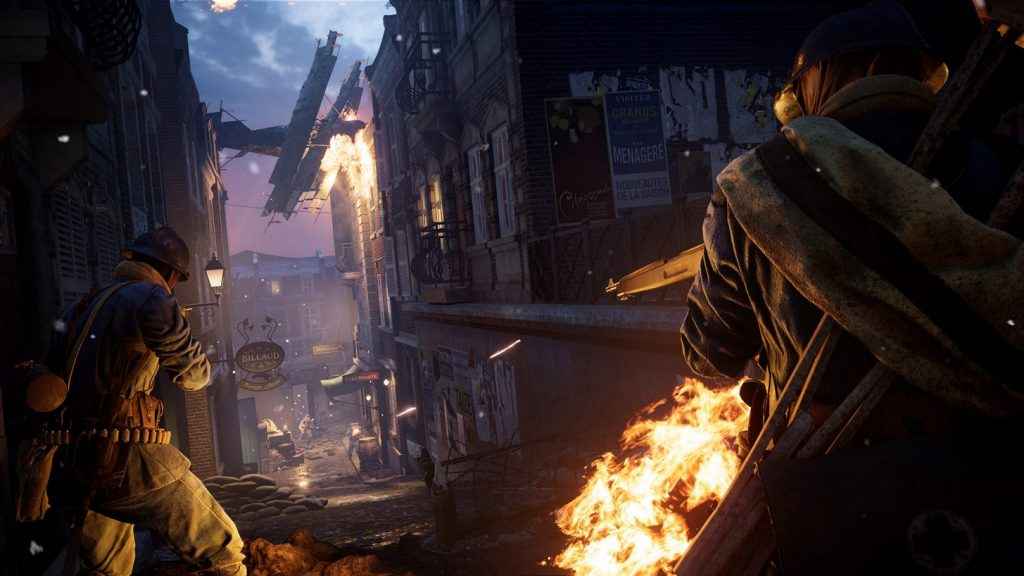 Battlefield 5 might have suffered an unexpected delay in the last few days as DICE applies the finishing touches to its next historical shooter. However, in an effort to capstone all previous promotions on the road to Battlefield 5, EA will be running a Battlefield 1 Premium Pass giveaway in the next couple of weeks.
Commencing on the 11th September (upon conclusion of the BF5 open beta) and running until the 18th, the Premium Pass giveaway will render all BF1 DLC completely free to anyone who owns a copy of the base game.
Battlefield 1 Premium Pass Giveaway Provides a Surfeit of Free Content
With four full expansions released in total over the course of Battlefield 1's life-cycle – They Shall Not Pass, In the Name of the Tsar, Turning Tides, and Apocalypse – it's fair to say DICE is offering a pretty juicy slice of additional content with its latest promotion.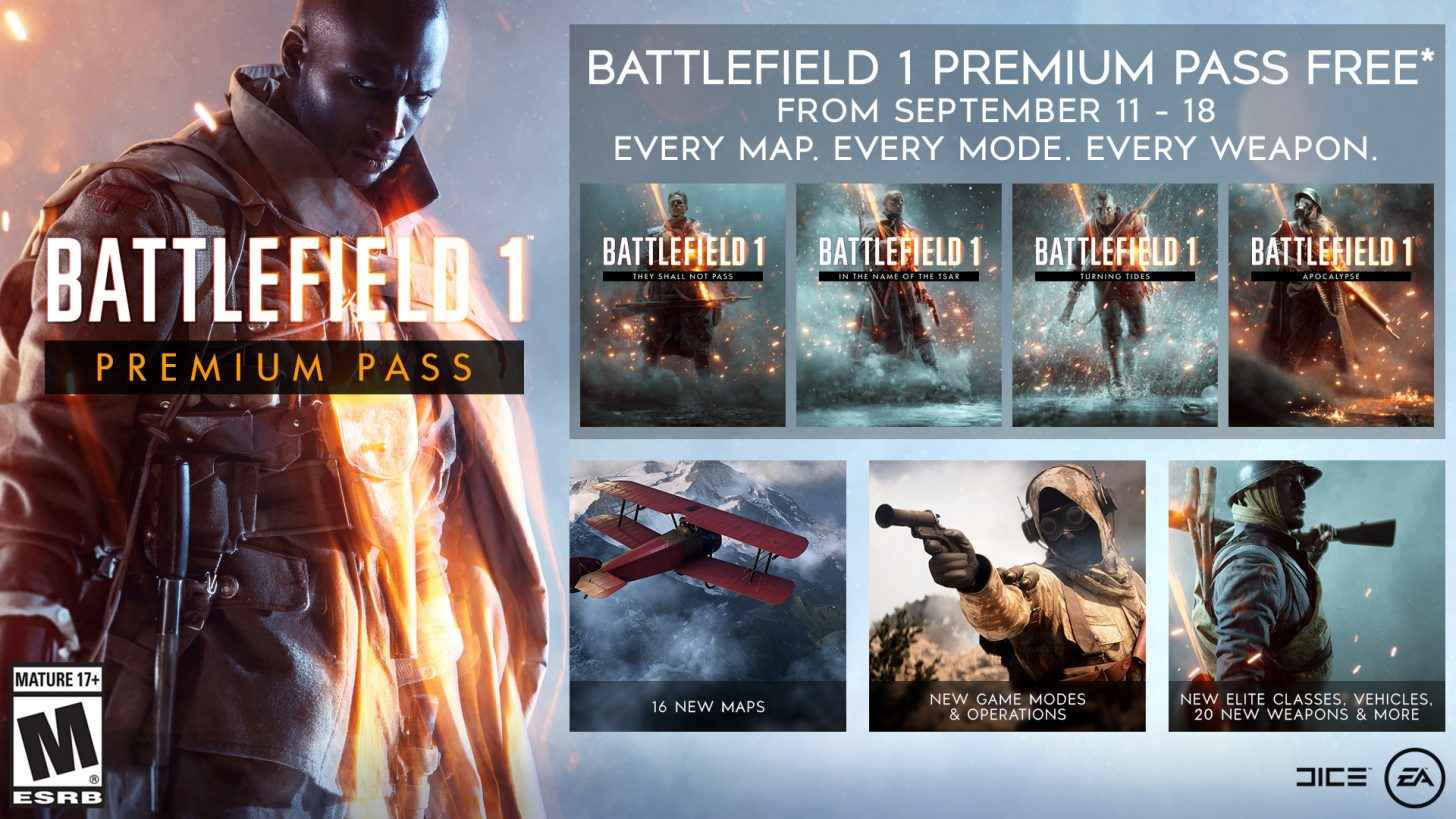 That's 16 multiplayer maps, a handful of new game modes and elite classes, various additional Operations, 20 new weapons, and all supplementary vehicles, to be exact.
Moreover, those who take advantage of the giveaway and download the Premium Pass at any point between the 11-18th September, will be able to keep all this additional content forever at no extra cost.
So, even if your copy of BF1 is currently gathering dust on a shelf somewhere in your living room, it's well worth re-installing it in time for the giveaway. You know, just in case you're ever in the mood for some WWI-themed action or are keen to claim as many of the exclusive dog tags and weapon skins as you can ahead of Battlefield 5's launch on the 20th November.