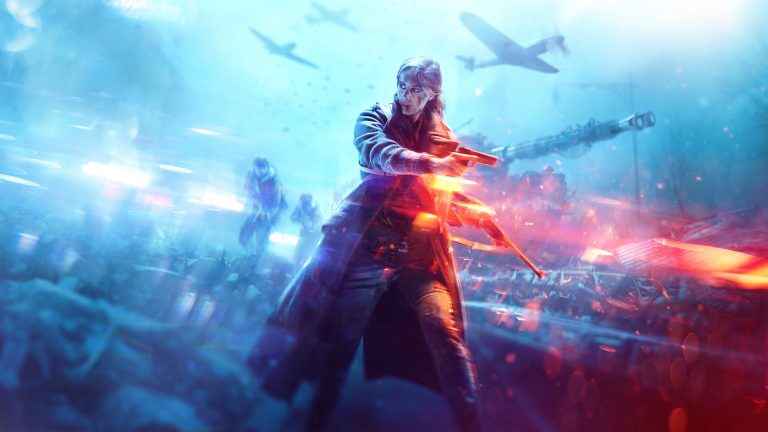 DICE has announced that Battlefield 5 Year 2 Edition is now available to snap up for PlayStation 4, PC, and Xbox One. In addition, existing Battlefield 5 users an now pick up Chapter 5: War In The Pacific, a brand new wave of content that focuses on the war between the United States and Japan and adds new weapons, maps, and more.
Battlefield 5 Year 2 Launches Alongside War In The Pacific
The Battlefield 5 Year 2 Edition includes the following content:
17 Primary Weapons: Powerful firearms you missed during Tides of War await, including the Boys AT Rifle, Model 38, ZK-383, and many more.
4 Vehicles: Pilot heavy machinery including the Archer tank destroyer and three other vehicles rewarded during the year.
2 Epic Soldier Outfits: Fight with flair with the Double Down and Baron Von Zorn uniforms.
10 Weapon Skins: Adorn your arsenal with Epic skins like the Firestarter and White Tiger.
4 Vehicle Skins: Give vehicles like the Stug IV and Spitfire Mk VB paint jobs of the Epic kind.
As for War in the Pacific, there's two new factions — U.S Armed Forces and the Imperial Japanese Army. Each one comes with an array of iconic weaponry, while players can battle it out across new maps such as Iwo Jima, Pacific Storm, and Wake Island.
New weapons include the M1 Garand, Type 99 Ariska, Japanese SMG Type 100, and M19 19A6. There's also new pickups to be on the lookout for, such as the Katana and M2 Flamethrower.
Battlefield 5 was released for PlayStation 4, PC, and Xbox One in November 2018. Publisher Electronic Arts recently announced that a new entry in the series is coming in FY22, which means it'll probably arrive in late 2021 for the PlayStation 5.
With no new Battlefield game for a couple of years, it seems that DICE is instead going to focus on polishing up Battlefield 5 as much as possible. Read our review of the game here.