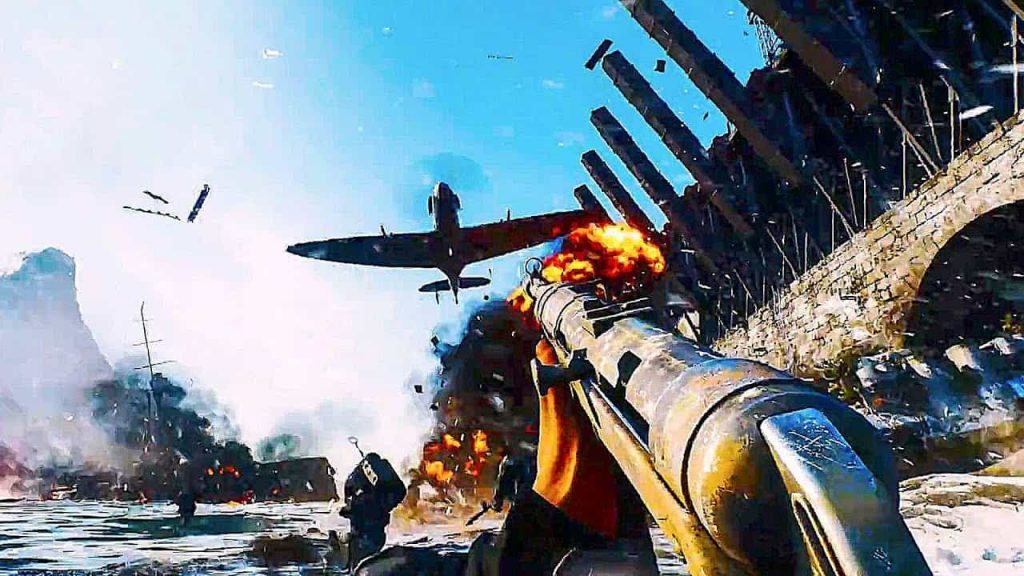 The next Battlefield game has been officially announced by Electronic Arts during its latest financial call overnight. Daniel Ahmed has confirmed the details over a number of Tweets and covers a wide range of titles from Titanfall to NBA Live.
New Battlefield Coming To PS5
As revealed in the above-mentioned Tweet, the next Battlefield title is due to be released in the fiscal year 2022, which is between April 2021 and March 2022. Taking previous Battlefield titles into consideration, we predict a late 2021 release for the PS5.
Related Content – PS5 Specifications and Info
DICE has a lot of fans to win back after negotiating a lot of troubled water with Battlefield 5, thanks to the lack of maps, various bugs and issues, to bad advertising and a lack of clear communication.
Recently, things in Battlefield 5 have taken a turn for the better with the introduction of new maps and modes. Also, with the imminent introduction of The War in the Pacific theatre and with a return of the fan- favourite map, Wake Island, things are hopefully moving in the right direction.
Past Or Present?
One question that will be on everybody's lips is what era the new Battlefield game will take place. After the previous two games were set during the first two World Wars, it could be time for the franchise to return to contemporary war zones once more.
One thing that may bring some fans back into the fold will be a return to the ever-popular Bad Company titles. Bad Company 2 for example still ranks as some gamers' favourite Battlefield game, and a new entry would DICE a clean slate to start from.
What are your thoughts on the current state of the Battlefield series? Will you be interested in the next Battlefield game? Shoot off in the comments below.
Read our review of Battlefield 5 here to see if it's worth your hard-earned cash.