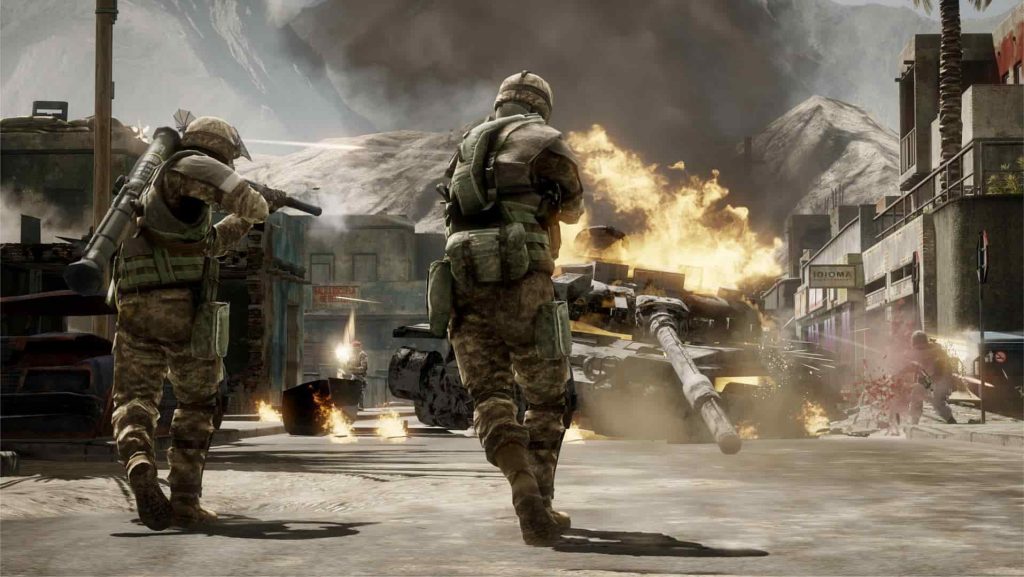 VentureBeat's Jeff Grubb has revealed that the planned Battlefield Bad Company remaster has been scrapped by Electronic Arts.
Battlefield Bad Company Remaster Not Happening
Grubb's comments come following the EA Play event last week, where the company offered a brief teaser on Battlefield 6. This next chapter in the military shooter franchise will be hitting PS5 and Xbox Series X in 2021, and according to Grubb, it'll return to a modern-day setting – something which we've heard about before.
The previous couple of Battlefield games were set in the First and Second World Wars, after a long spell on contemporary battlefields.
While nothing official has been confirmed about a Battlefield Bad Company remaster, Grubb himself teased the game a few years back, so if he says it's no longer happening, it's a safe bet to say he's on the money with that.
Still, it's disappointing to hear, as we haven't seen a new Battlefield Bad Company title in years.
Battlefield VI is modern.
UFC is coming.
EA is making a golf games of its own again.
Battlefield Bad Company remaster that I teased years ago got canned.

— talkin' bout Grubbsnax (@JeffGrubb) June 18, 2020