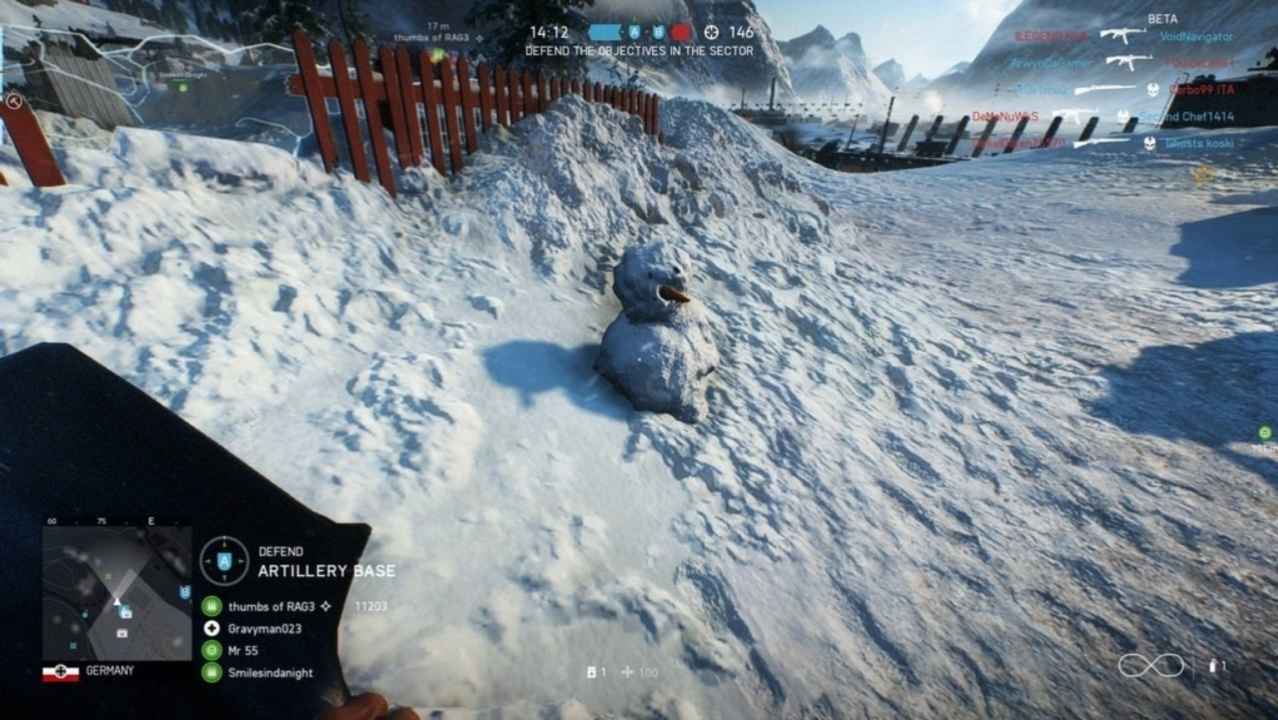 In the Snogubbe chapter of Tides of War in Battlefield V, you'll need to work out How To Build A Snowman. In the following guide, we'll show you what you need to do to complete the "Build A Snowman" quest and earn your 30,000 XP reward.
Note: This is an option quest.
Battlefield V How To Build A Snowman
Snogubbe is the traditional Scandanavian name for a snowman. According to the intro to the chapter, it's constructed using two or three spheres of snow stacked on top of each other with the largest on the bottom and the smallest on top representing the head.
Facial features are created using small stones as eyes and traditionally a carrot as the nose, usually with a big smile.
To start this quest, first of all:
Click on Play
Hit multiplayer
Click on Advanced Search
Choose the Fjell 652 map
Deploy at point E or make your way to point E on the map
Just beyond point E, you'll see a cabin and outside is the area where you need to build the snowman. In this area, there's a bals of snow you can use to build it. Simply, get digging and you'll complete this task.
Narvik Snoman Location
https://youtu.be/_WJ93xYQNno
Watch the video on how to build a snowman below to discover the exact location.
Fjell Snowman Location
You can also build it on the Narvik map. You'll find this point between points A and C on the map by the building up the hill.
Find out what we thought of the latest iteration of the multiplayer shooter in our Battlefield 5 review.