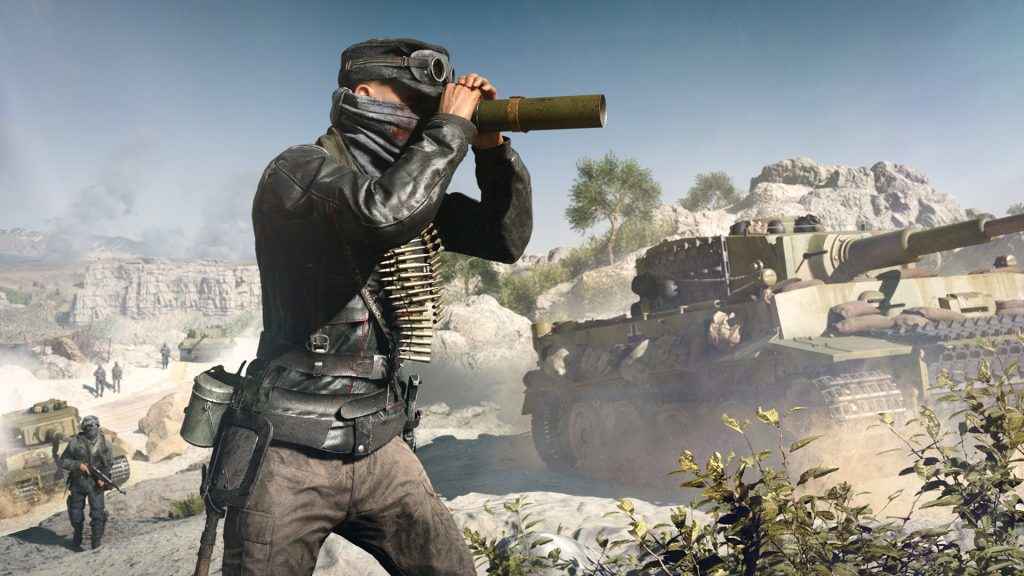 Update 05/12/2018 @ 10:31 – DICE wasn't kidding when it said the Battlefield V Overture delay would be a short one – it's now scheduled to release later today.
Announced last night on Twitter, the developer has fixed whatever technical issues caused the original delay and is now all set to roll out the first chapter in its Tides of War series of free, post-launch updates.
Original Story 04/12/2018 @ 14:37 – Due to unforeseen technical issues, EA has had to delay the release of Battlefield V Overture – the first chapter in a series of free post-launch updates known, collectively, as "Tides of War".
The nature of these technical issues is unknown; however, EA has said it doesn't expect the delay to be a particularly long one.
The team has discovered an issue with the Battlefield Chapter 1: Overture update. Rather than create issues in the game, we're holding the update for the time being.

We don't anticipate a long delay and we'll be back with more news tomorrow or as soon as we have it.
Battlefield V Overture Update Includes a New War Story and Multiplayer Map
Both single and multiplayer portions of the game will receive additional content when the Overture update does go live.
The former via the long-awaited practice range (which lets players experiment with Battlefield V's arsenal of weapons in a quieter environment), full vehicle customisation, and a brand-new War Story, The Last Tiger. The latter, a single new map titled Panzerstorm.
Set in Belgium, Panzerstorm was inspired by the first major tank battle of the conflict, and thus places a heavy emphasis on vehicular combat.
TTD to be Addressed in Future Updates
Overture will also implement a number of gameplay changes and bug fixes, according to information gleaned from a recent blog post. Covering a variety of areas including the game's Revive mechanic and Spectator Mode.
However, while DICE has taken on board player feedback regarding Battlefield V's current average TTD, this particular issue won't be addressed until a future update is released.