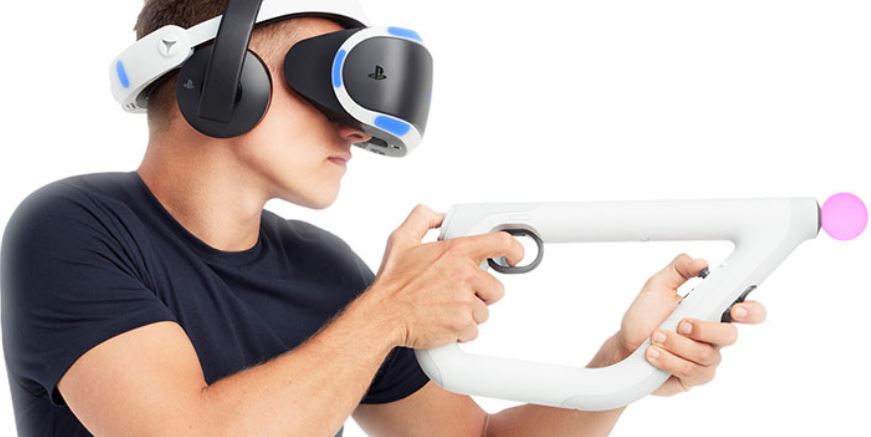 Now that you've set up your new PlayStation VR Aim controller, or thinking about picking up Sony's latest virtual reality peripheral, you'll want to know which games are compatible.
We'll be updating this list of best PlayStation VR Aim games when new titles are added, so be sure to check back. So far, the following games have been confirmed:
Best PSVR Aim Controller Games
Arizona Sunshine – PSVR
Vertigo Games' zombie survival first-person shooter, Arizona Sunshine, can be played with Move controllers or PlayStation VR Aim. Featuring 360-degree action, a full campaign and a multiplayer horde mode, players face an onslaught of the undead as they explore the Arizona desert looking for items that will help aid their survival. The aim of this PSVR game is to find human survivors as he heads towards the desert town of Sunshine.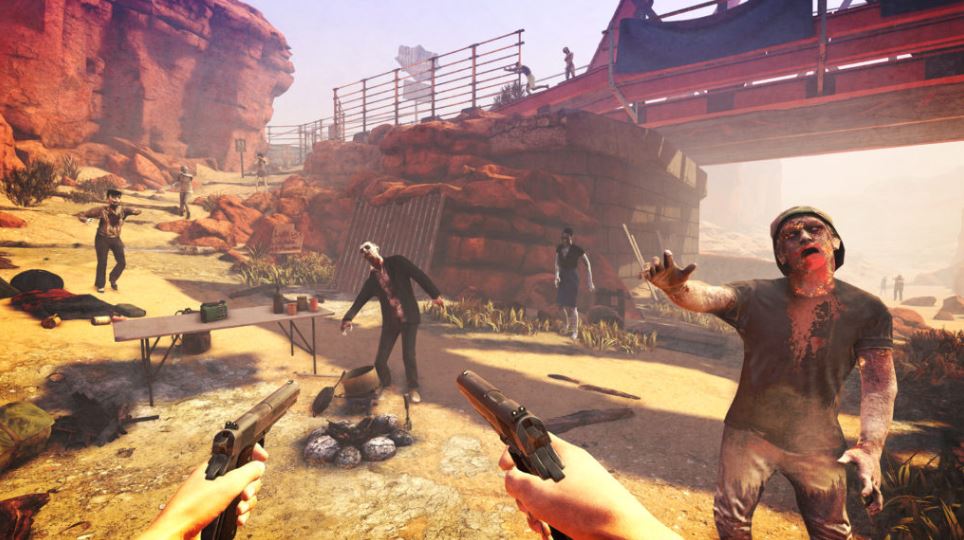 Dick Wilde – PSVR
Bolverk Games' Dick Wilde is a comic-book style, first-person wave shooter in which the bearded hero of the game heads to the swamps of Mississippi to take out dangerous animals with his shooters. Take down alligators and piranhas with a range of imaginative weapons from a saw blade to an electric baseball bat and try and beat your highest scores!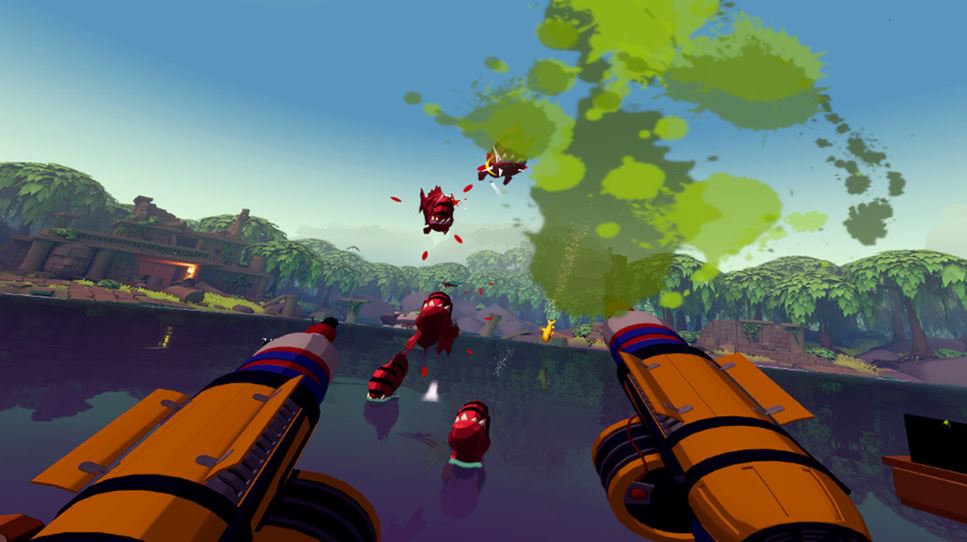 DOOM VFR – PSVR
A beautifully violent homage to the core DOOM experience, DOOM VFR works far better in VR than it has any right to. With impressive visuals, buttery smooth gameplay and some supremely satisfying shooter action, DOOM VFR truly feels at its zenith when played with the PSVR Aim Controller, giving players a ceaseless cascade of thrills as they aim down the iron sights and lay waste to the monstrous demonic horde which lay behind.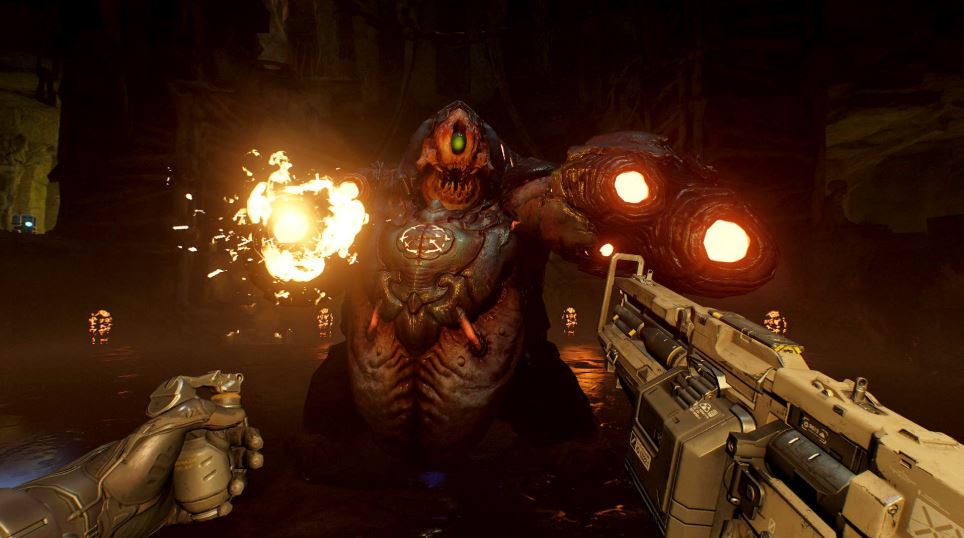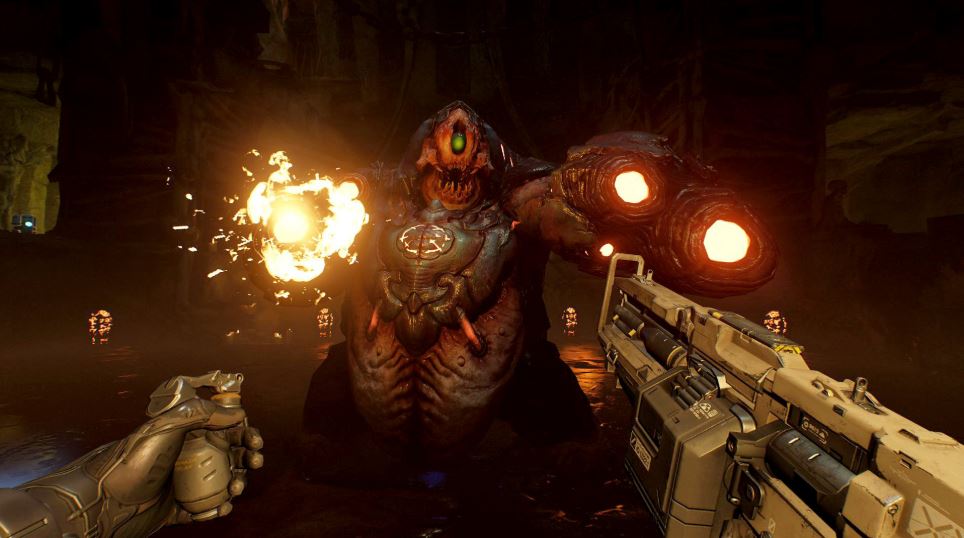 Farpoint – PSVR
If you buy the PSVR Aim Controller at launch, then it will come bundled with Farpoint VR. Developed by Sony Interactive Entertainment America and Impulse Gear, Farpoint is a first-person shooter set on a hostile alien planet. Your Aim controller morphs into a range of futuristic weapons as you go in search of a crashed space station and seek answers to the strange space anomaly which exploded and caused you to land in this hostile environment. Arm yourself against the alien threat which includes gigantic, exploding spiders, and attempt to survive the onslaught!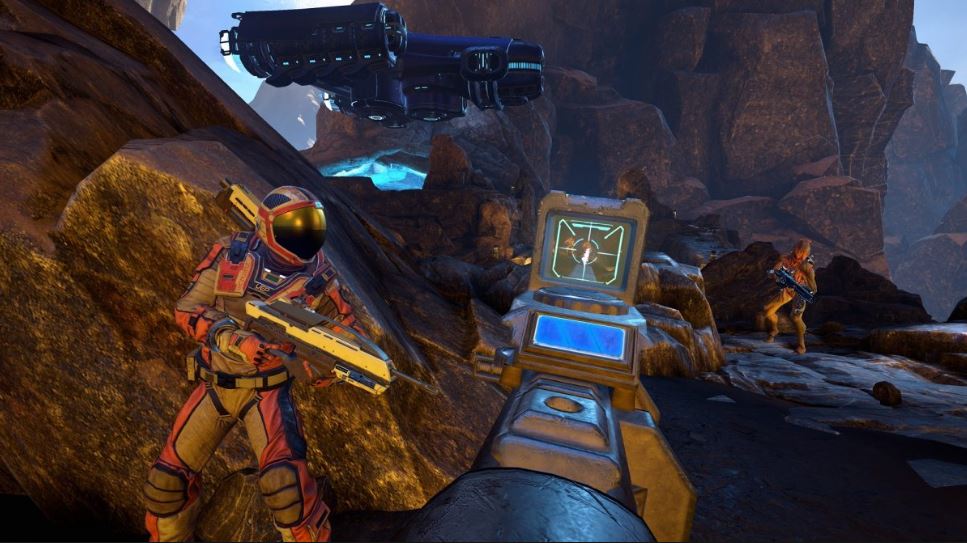 Firewall Zero Hour – PSVR
The absolute closest that PSVR will ever likely come to replicating Ubisoft's superb Rainbow Six: Siege, Firewall Zero Hour is all about teams of highly trained operatives fighting it out against each other while key objectives must be completed. Quite honestly, you've not lived until you've peered around a corner, your PSVR Aim Controller doubling up for the M4 Carbine in your hands, and let loose a controlled spray of rounds into a careless enemy player. This is the good stuff.
ROM: Extraction PSVR
First-person shooter and action adventure Rom: Extraction is the brainchild of First Contact Entertainment. This VR Aim arcade shooter features a single and multiplayer mode as players step into the role of an Extractor. Shoot down alien Bots across a range of maps and use one hand to toss orbs and the other to blast away with your new controller. You can even slow down time to give yourself a fighting chance of survival!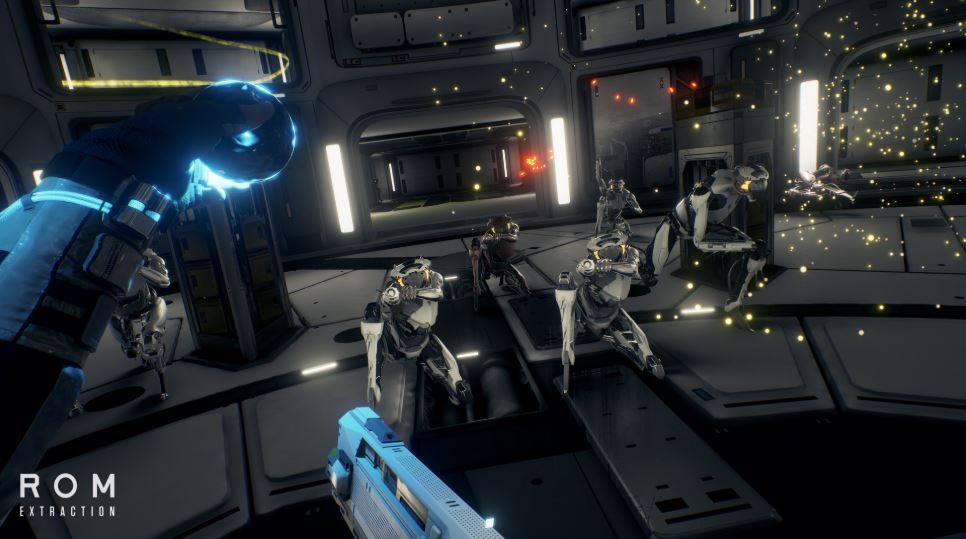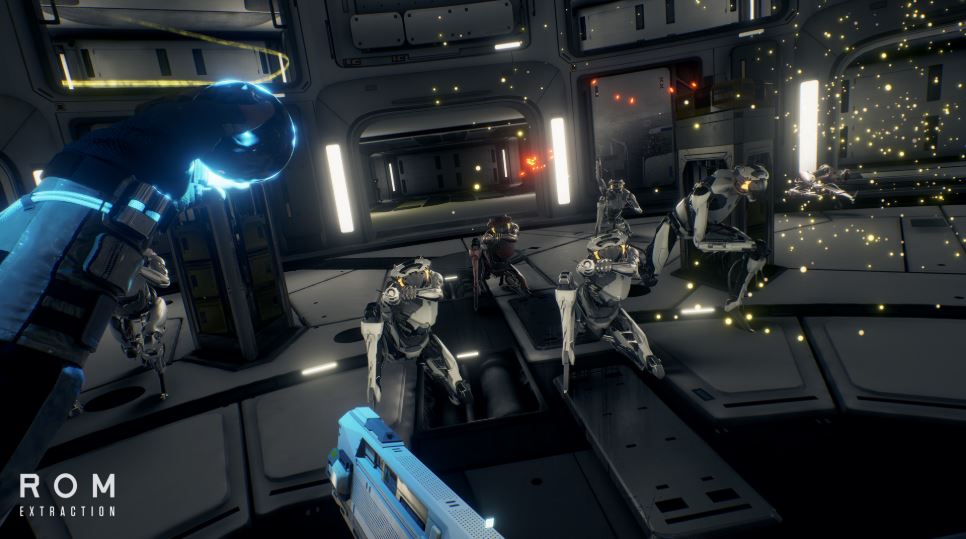 The Brookhaven Experiment PSVR
This first-person survival horror game from Phosphor Games tasks players with surviving against hordes of terrifying monsters as they attempt to put a halt to the end of the world. It's said to be "occasionally pants-wetting", creating a sense of paranoia as you twist and turn with your PSVR Aim controller dispatching monsters from all around you. Be careful your bullets and flashlight don't run out, otherwise you're done for!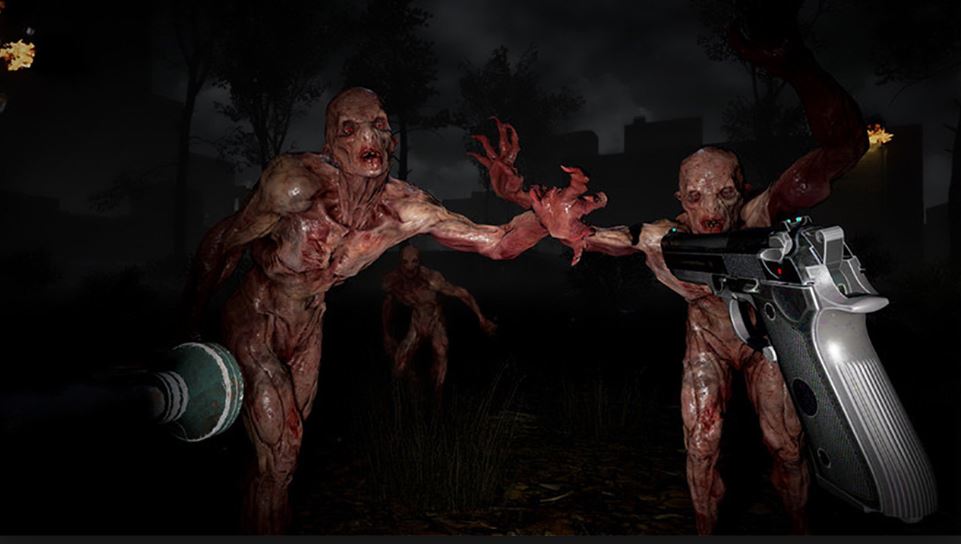 Stay tuned for the addition of more PlayStation VR Aim games as soon as we know about them and check out the PSVR Aim review.