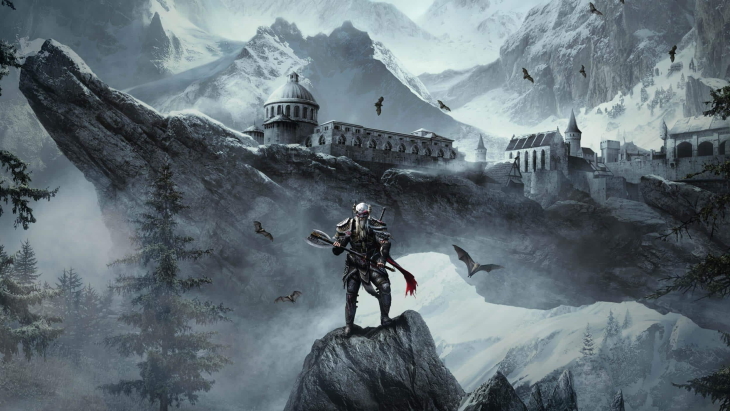 Bethesda has confirmed that The Elder Scrolls Online will be getting a standalone PS5 release, with a free PS4 to PS5 upgrade confirmed for the title.
The news was announced by Gematsu and more news about the game's PS5 release is set to arrive later this month. Exact enhancements for the PS5 and expected release dates are also expected to be announced in the next few weeks. Alongside that news, Bethesda announced that it would be bringing more titles to PS5 and that those titles will offer free upgrades for PS4 owners to the next generation.
We recently reviewed the latest expansion for The Elder Scrolls Online stating "Though The Elder Scrolls Online: Greymoor represents a good jumping in point for lapsed players and newcomers alike, it sticks a little too rigidly to its shopworn design tendencies to really excel, while elsewhere, a smattering of bugs threaten to take the sheen off what is otherwise a highly entertaining expansion to one of the better MMORPGs on the market." You can read our full review here.
The Elder Scrolls Online is set to come to PS5 at some point in the future.
Source – [Gematsu]