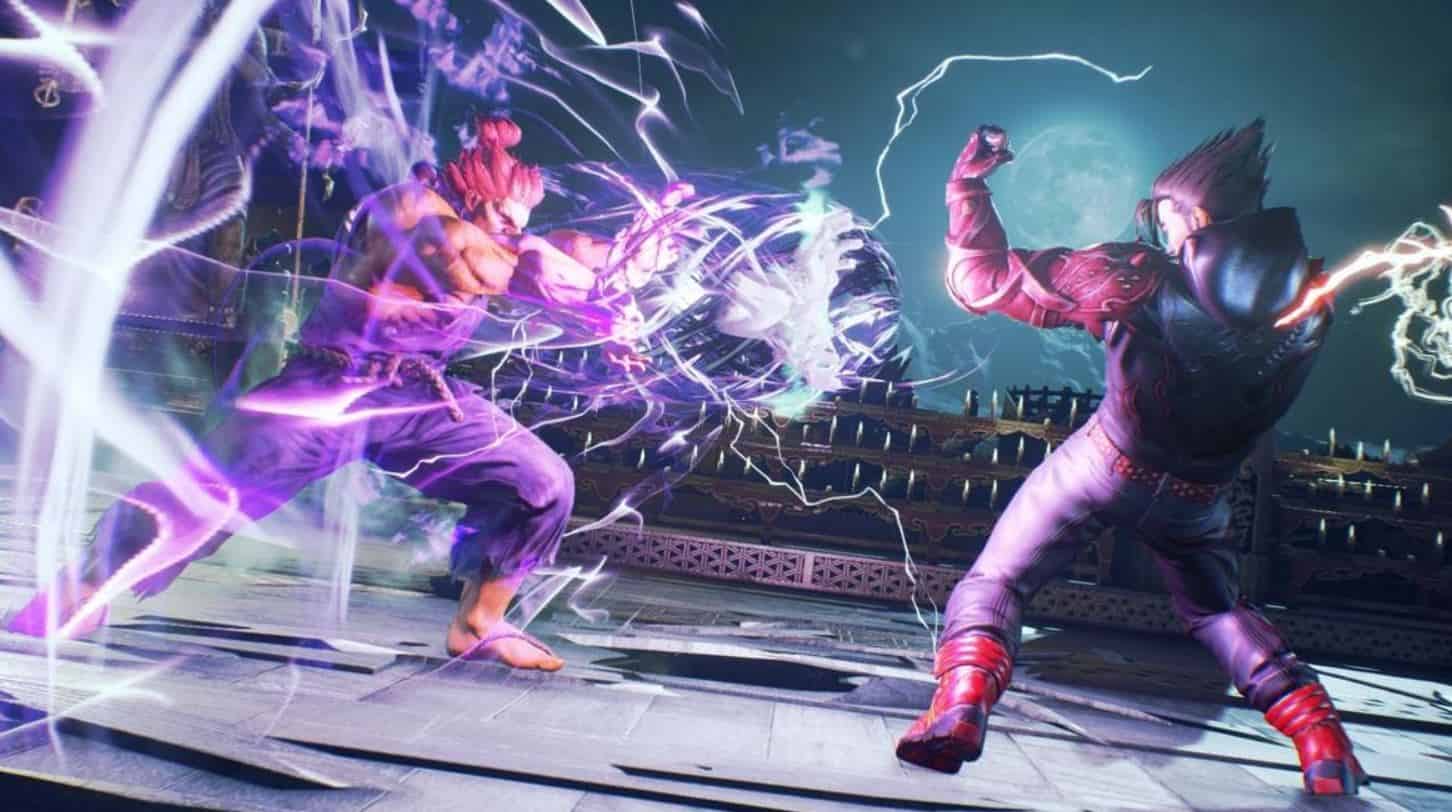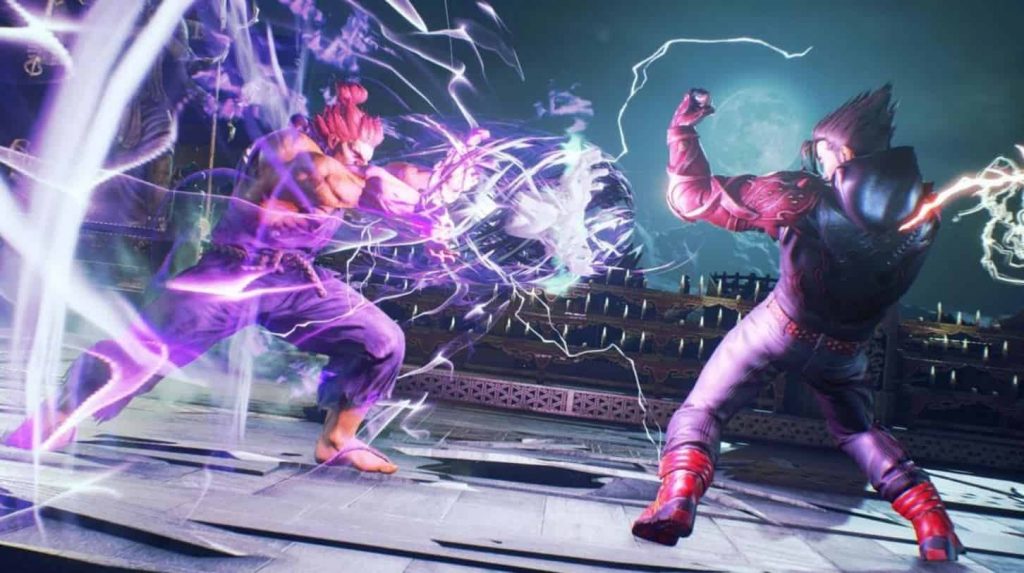 Clearly jealous of the massive Big In Japan PlayStation Store sale that hit the US yesterday, Sony have revealed that the UK PlayStation Store will also receive its very own Japanese title focused sale today, too as part of the platform holder's ongoing PSN weekly deals.
Similarly to the US version of the sale, the UK take on the Big in Japan promotion features discounts on a great swathe of Japanese developed titles such as Dragon Quest Builders 2, Kingdom Hearts 3 and Resident Evil 2 Remake to name just a few.
Don't forget too that the ongoing Totally Digital sale is also running on the US PlayStation Store right now too, offering up a big ol' pile of discounts on a range of other games.
You can catch the full list of all games in the UK PlayStation Store version of the Big in Japan sale below.
PlayStation Store Big In Japan PS4, PS3, PS Vita Discounts
PS4 Games – All Lines, Prices & Discounts
.Hack//G.U. Last Recode – £9.99 (78% off)
11-11 Memories Retold – £9.99 (50% off)
The 25Th Ward: The Silver Case – £8.99 (64% off)
428: Shibuya Scramble – £15.99 (64% off)
Accel World Vs. Sword Art Online – £14.99 (67% off)
Ace Combat 7: Skies Unknown – £29.99 (40% off)
Aegis Of Earth: Protonovus Assault – £6.49 (59% off)
Akiba's Beat – £6.49 (59% off)
Akiba's Trip: Undead & Undressed – £6.49 (78% off)
Baboon! – £8.99 (31% off)
Birthdays The Beginning – £8.99 (74% off)
Black Clover: Quartet Knights – £19.99 (58% off)
Black Clover: Quartet Knights Deluxe Edition – £24.99 (53% off)
Blazblue Centralfiction – £7.99 (83% off)
Blazblue Chronophantasma Extend – £6.49 (59% off)
Blazblue Cross Tag Battle – £15.99 (36% off)
Blazblue Cross Tag Battle Deluxe Edition – £19.99 (56% off)
The Caligula Effect: Overdose – £24.99 (44% off)
Chaoschild – £19.99 (58% off)
Children Of Zodiarcs – £5.99 (60% off)
Chocobo's Mystery Dungeon Every Buddy! – £23.09 (30% off)
Cladun Returns: This Is Sengoku! – £6.49 (59% off)
Danganronpa 1/2 Reload – £12.99 (63% off)
Danganronpa Another Episode: Ultra Despair Girls – £9.49 (62% off)
Danganronpa V3: Killing Harmony – £15.99 (68% off)
Dark Souls II: Scholar Of The First Sin – £8.99 (44% off)
Dark Souls III – £9.99 (78% off)
Dark Souls: Remastered – £15.99 (54% off)
Date A Live: Rio Reincarnation – £24.99 (44% off) / £20.49 Plus (54% off)
Dead Or Alive 6 – £29.99 (45% off)
Dead Or Alive 6 Digital Deluxe Edition – £34.99 (50% off)
Death End Request – £24.99 (44% off) / £20.49 Plus (54% off)
Demon Gaze II – £9.99 (78% off)
Devil May Cry 4 Special Edition – £6.49 (68% off)
Devil May Cry 5 – £29.99 (33% off)
Devil May Cry 5 Deluxe Edition – £31.79 (40% off)
Digimon Story: Cyber Sleuth — Hacker's Memory – £14.99 (67% off)
Digimon World: Next Order – £6.49 (84% off)
Disgaea 1 Complete – £15.99 (64% off)
Disgaea 5 Complete Bundle – £12.99 (63% off)
Dissidia Final Fantasy NT – £12.49 (50% off)
Dissidia Final Fantasy NT Digital Deluxe Edition – £19.99 (50% off)
Dragon Ball Fighterz – £15.99 (67% off)
Dragon Ball Fighterz — Ultimate Edition – £29.99 (65% off)
Dragon Ball Xenoverse – £6.49 (59% off)
Dragon Ball Xenoverse 1 And 2 Bundle – £15.99 (73% off)
Dragon Ball Xenoverse 2 – £12.99 (73% off)
Dragon Ball Xenoverse: Time Travel Edition – £9.99 (82% off)
Dragon Quest Builders – £23.99 (50% off)
Dragon Quest Builders 2 Digital Deluxe Edition – £51.99 (20% off)
Dragon Quest Builders 2 Standard Edition – £39.99 (20% off)
Dragon Quest Heroes – £17.49 (50% off)
Dragon Quest Heroes Digital Slime Collector's Edition – £18.49 (50% off)
Dragon Quest Heroes II Digital Explorer's Edition – £23.99 (50% off)
Dragon's Crown Pro – £15.99 (64% off)
Dragon's Dogma: Dark Arisen – £8.99 (55% off)
Earth Defense Force 4.1: The Shadow Of New Despair – £12.99 (19% off)
Earth Defense Force: Iron Rain – £34.99 (30% off) / £32.49 Plus (35% off)
Earth Defense Force: Iron Rain Ultimate Edition – £49.99 (32% off) / £46.29 Plus (37% off)
Earth Defense Force4.1 Wingdiver The Shooter – £12.99 (32% off) / £5.96 Plus (69% off)
FIFA 19 – £14.99 (75% off)
FIFA 19 Ultimate Edition – £24.99 (72% off)
Final Fantasy IX Digital Edition – £11.89 (30% off)
Final Fantasy VII – £9.09 (30% off)
Final Fantasy X/X-2 HD Remaster – £14.99 (40% off)
Final Fantasy Type-0 HD – £7.99 (50% off)
Final Fantasy XII The Zodiac Age – £23.99 (40% off)
Final Fantasy XV Multiplayer: Comrades – £3.99 (50% off)
Final Fantasy XV Pocket Edition HD – £12.49 (50% off)
Final Fantasy XV Royal Edition – £19.99 (50% off)
Fire Pro Wrestling World – £19.99 (56% off)
Fire Pro Wrestling World — Deluxe Edition – £39.99 (47% off)
Fist Of The North Star: Lost Paradise – £19.99 (56% off)
Gal*Gun 2 – £9.99 (71% off)
Gal*Gun: Double Peace – £6.49 (59% off)
God Eater 2 Rage Burst – £8.99 (80% off)
God Eater 3 – £29.99 (40% off)
God Wars Future Past – £9.99 (78% off)
Grand Kingdom – £6.49 (84% off)
Guilty Gear Xrd Rev.2 – £9.99 (71% off)
Guilty Gear Xrd -Revelator- – £8.99 (44% off)
Guilty Gear Xrd -Sign- – £6.49 (59% off)
Gundam Versus – £15.99 (67% off)
I Am Setsuna – £23.09 (30% off)
Jojo's Bizarre Adventure: Eyes Of Heaven – £7.99 (83% off)
Judgment – £32.49 (35% off)
Jump Force – £34.99 (36% off)
Jump Force — Deluxe Edition – £47.99 (38% off)
Jump Force — Ultimate Edition – £49.99 (44% off)
Kill La Kill — If – £34.99 (30% off)
Kingdom Hearts All-In-One Package – £44.99 (50% off)
Kingdom Hearts HD 1.5 + 2.5 Remix – £19.99 (50% off)
Kingdom Hearts HD 2.8 Final Chapter Prologue – £23.99 (50% off)
Kingdom Hearts III – £27.49 (50% off)
Kotodama: The 7 Mysteries Of Fujisawa – £14.99 (25% off) / £13.99 Plus (30% off)
Labyrinth Of Refrain: Coven Of Dusk – £14.99 (67% off)
The Last Remnant Remastered – £12.79 (20% off)
Left Alive Day One Edition – £24.99 (50% off)
The Legend Of Heroes: Trails Of Cold Steel – £19.99 (43% off) / £18.24 Plus (48% off)
The Legend Of Heroes: Trails Of Cold Steel II – £19.99 (43% off) / £18.24 Plus (48% off)
The Liar Princess And The Blind Prince – £7.99 (50% off)
Little Witch Academia: Chamber Of Time – £14.99 (63% off)
The Lost Child – £9.99 (78% off)
Lost Sphear – £23.99 (40% off)
Marvel Vs. Capcom: Infinite — Deluxe Edition – £15.99 (68% off)
Marvel Vs. Capcom: Infinite — Standard Edition – £10.99 (69% off)
Megadimension Neptunia VII – £7.39 (70% off)
Megadimension Neptunia Viir – £12.99 (63% off)
Metal Gear Solid V: Ground Zeroes – £3.29 (79% off)
Metal Gear Solid V: The Definitive Experience – £6.49 (59% off)
Metal Gear Solid V: The Phantom Pain – £4.99 (80% off)
Metal Gear Survive – £8.99 (74% off)
Metal Max Xeno – £9.99 (71% off)
Monster Hunter: World – £15.99 (60% off)
Monster Of The Deep: Final Fantasy XV – £12.49 (50% off)
My Hero One's Justice – £24.99 (55% off)
Naruto Shippuden: Ultimate Ninja Storm 2 – £6.49 (59% off)
Naruto Shippuden: Ultimate Ninja Storm 3 Full Burst – £6.49 (59% off)
Naruto Shippuden: Ultimate Ninja Storm 4 – £6.49 (59% off)
Naruto Shippuden: Ultimate Ninja Storm 4 Road To Boruto – £11.99 (70% off)
Naruto Shippuden: Ultimate Ninja Storm Legacy – £14.99 (69% off)
Naruto Shippuden: Ultimate Ninja Storm Trilogy – £11.99 (66% off)
Naruto To Boruto: Shinobi Striker – £24.99 (50% off)
Naruto To Boruto: Shinobi Striker Deluxe Edition – £34.99 (46% off)
Naruto: Ultimate Ninja Storm – £6.49 (59% off)
Natural Doctrine – £6.49 (68% off)
Necropolis: A Diabolical Dungeon Delve – £4.99 (69% off)
Ni No Kuni II: Revenant Kingdom – £12.99 (73% off)
Ni No Kuni II: Revenant Kingdom — The Prince's Edition – £15.99 (77% off)
Nioh – £12.99 (19% off)
Nioh – Complete Edition – £19.99 (43% off)
Nippon Marathon – £3.99 (60% off)
Nobunaga's Ambition: Taishi – £24.99 (50% off)
Nobunaga's Ambition: Taishi Deluxe Edition – £34.99 (53% off)
Odin Sphere Leifthrasir – £14.99 (70% off)
One Piece Burning Blood – £7.99 (84% off)
One Piece Burning Blood — Gold Edition – £11.49 (82% off)
One Piece Pirate Warriors 3 – £6.49 (59% off)
One Piece Pirate Warriors 3 — Gold Edition – £7.99 (76% off)
One Piece World Seeker – £29.99 (45% off)
One Piece World Seeker Deluxe Edition – £44.99 (42% off)
One Piece: Unlimited World Red — Deluxe Edition – £9.99 (70% off)
Onechanbara Z2: Chaos – £6.49 (68% off)
Our World Is Ended. – £24.99 (44% off)
Persona 3: Dancing In Moonlight – £19.99 (60% off)
Persona 5 – £24.99 (50% off) / £22.49 Plus (55% off)
Persona 5: Dancing In Starlight – £19.99 (60% off)
Persona Dancing: Endless Night Collection – £39.99 (56% off)
Psycho-Pass: Mandatory Happiness – £9.49 (79% off)
Punch Line – £15.99 (64% off)
The Quiet Man – £5.99 (50% off)
Rabi-Ribi – £8.99 (55% off)
Resident Evil 2 – £29.99 (33% off)
Romancing Saga 2 – £14.99 (25% off)
Root Letter – £8.99 (55% off)
Secret Of Mana – £16.49 (50% off)
Sekiro: Shadows Die Twice – £44.99 (25% off)
Senran Kagura Burst Re:Newal – £12.99 (63% off)
Senran Kagura Peach Beach Splash – £9.99 (60% off)
Senran Kagura Peach Beach Splash Sexy Soaker Edition – £14.99 (57% off)
The Seven Deadly Sins: Knights Of Britannia – £15.99 (67% off)
Shining Resonance Refrain – £12.99 (71% off)
The Silver Case – £8.99 (64% off)
Snk Heroines Tag Team Frenzy – £15.99 (64% off)
Song Of Memories – £15.99 (64% off)
Sonic Forces – £12.99 (63% off)
Soulcalibur Ⅵ – £19.99 (64% off)
Soulcalibur Ⅵ Deluxe Edition – £34.99 (56% off)
Star Ocean — The Last Hope — 4K & Full HD Remaster – £8.49 (50% off)
Star Ocean: Iaf Digital Edition – £9.99 (60% off)
Steins;Gate Elite – £24.99 (50% off)
Steinsgate 0 – £12.99 (35% off)
Street Fighter V – £6.49 (59% off)
Street Fighter V — Arcade Deluxe Edition – £15.99 (68% off)
Street Fighter V — Arcade Edition – £11.99 (66% off)
Sword Art Online Re: Hollow Fragment – £3.99 (75% off)
Sword Art Online: Fatal Bullet – £14.99 (57% off)
Sword Art Online: Fatal Bullet Complete Edition – £34.99 (30% off)
Sword Art Online: Hollow Realization – £8.99 (80% off)
Sword Art Online: Hollow Realization Deluxe Edition – £12.99 (78% off)
Sword Art Online: Lost Song – £6.49 (86% off)
Taiko No Tatsujin: Drum Session! – £19.99 (60% off)
Tales Of Berseria – £7.99 (50% off)
Tales Of Vesperia: Definitive Edition – £14.99 (57% off)
Tales Of Zestiria — Digital Standard Edition – £6.49 (74% off)
Tekken 7 – £12.99 (68% off)
Tekken 7 — Ultimate Edition – £39.99 (47% off)
Tokyo Twilight Ghost Hunters: Daybreak Special Gigs – £6.49 (59% off)
Touhou Double Focus – £6.49 (59% off)
Touhou Genso Rondo: Bullet Ballet – £7.99 (68% off)
Touhou Genso Wanderer – £9.99 (78% off)
Touhou Genso Wanderer Reloaded – £9.99 (75% off)
Touhou Kobuto V: Burst Battle – £9.49 (62% off)
Ultra Street Fighter IV – £6.49 (68% off)
Umbrella Corps – £2.49 (79% off)
Umbrella Corps Deluxe Edition – £3.29 (78% off)
Under Night In-Birth Exe:Late[St] – £19.99 (56% off)
Utawarerumono: Deception And Truth Bundle – £15.99 (64% off)
Utawarerumono: Mask Of Deception – £11.99 (52% off)
Utawarerumono: Mask Of Truth – £9.49 (62% off)
Valkyria Chronicles 4 – £16.74 (33% off)
Valkyria Chronicles Remastered – £9.99 (38% off)
Valkyria Revolution – £8.99 (44% off)
Valthirian Arc: Hero School Story – £3.99 (60% off)
Warriors Orochi 4 – £34.99 (36% off)
Warriors Orochi 4 Deluxe Edition – £49.99 (41% off)
White Day: A Labyrinth Named School – £8.99 (64% off)
The Witch And The Hundred Knight 2 – £8.99 (80% off)
The Witch And The Hundred Knight Wicked Bundle – £9.99 (82% off)
The Witch And The Hundred Knight: Revival Edition – £8.99 (74% off)
World Of Final Fantasy – £9.99 (50% off)
Worldend Syndrome – £24.99 (29% off)
Yakuza 6: The Song Of Life – £19.99 (58% off)
Yakuza Kiwami – £8.99 (44% off)
Yakuza Kiwami 2 – £19.99 (50% off)
Yakuza Zero – £12.99 (19% off)
Yomawari: Midnight Shadows – £8.99 (64% off)
Ys VIII: Lacrimosa Of Dana – £14.99 (69% off)
Zanki Zero: Last Beginning – £24.99 (50% off)
PSVR Games – All Lines, Prices & Discounts
Ace Combat 7: Skies Unknown – £29.99 (40% off)
Megadimension Neptunia VIIR – £12.99 (63% off)
Monster Of The Deep: Final Fantasy XV – £12.49 (50% off)
* Persona 3: Dancing In Moonlight – £19.99 (60% off)
* Persona 5: Dancing In Starlight – £19.99 (60% off)
* Persona Dancing: Endless Night Collection – £39.99 (56% off)
Touhou Kobuto V: Burst Battle – £9.49 (62% off)
* Tekken 7 – £12.99 (68% off)
* Tekken 7 — Ultimate Edition – £39.99 (47% off)
PS3 Games – All Lines, Prices & Discounts
Aegis Of Earth: Protonovus Assault – £6.49 (59% off)
Crystal Defenders – £3.99 (50% off)
Drakengard 3 – £7.99 (50% off)
Elevator Action Deluxe – £3.24 (50% off)
Final Fantasy IX – £3.99 (50% off)
Final Fantasy V – £3.99 (50% off)
Final Fantasy VI – £3.99 (50% off)
Final Fantasy VII – £3.99 (50% off)
Final Fantasy VIII – £3.99 (50% off)
Final Fantasy X/X-2 HD Remaster – £9.99 (50% off)
Final Fantasy XIII-2 – £7.99 (50% off)
Front Mission 3 – £2.49 (50% off)
Lightning Returns: Final Fantasy XIII – £9.99 (50% off)
Space Invaders Infinity Gene – £3.99 (50% off)
Tales Of Zestiria — Digital Standard Edition – £6.49 (74% off)
PS Vita Games – All Lines, Prices & Discounts
Adventures Of Mana – £3.99 (50% off)
Aegis Of Earth: Protonovus Assault – £6.49 (59% off)
Army Corps Of Hell – £4.49 (50% off)
Crystal Defenders [Psp] – £3.99 (50% off)
Dissidia Duodecim Prologus – £0.59 (50% off)
Dissidia Final Fantasy – £3.99 (50% off)
Dissidia 012[Duodecim] Final Fantasy – £3.99 (50% off)
Dragon Quest Builders – £14.99 (50% off)
Final Fantasy – £3.99 (50% off)
Final Fantasy II – £3.99 (50% off)
Final Fantasy III – £3.99 (50% off)
Final Fantasy IX – £3.99 (50% off)
Final Fantasy V – £3.99 (50% off)
Final Fantasy VI – £3.99 (50% off)
Final Fantasy VII – £3.99 (50% off)
Final Fantasy VIII – £3.99 (50% off)
Final Fantasy X/X-2 HD Remaster – £9.99 (50% off)
Final Fantasy IV: Complete Collection – £5.99 (50% off)
Final Fantasy Tactics: War Of Lions – £3.99 (50% off)
Front Mission 3 – £2.49 (50% off)
Lord Of Arcana – £3.99 (50% off)
Romancing Saga 2 – £14.99 (25% off)
Secret Of Mana – £12.49 (50% off)
Space Invaders Extreme – £3.99 (50% off)
Tactics Ogre: Let Us Cling Together – £3.99 (50% off)
World Of Final Fantasy – £14.99 (50% off)
Source: HotUKDeals