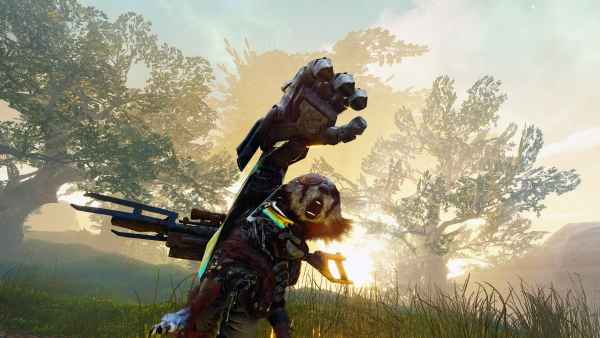 Originally scheduled to launch at some point later this year, publisher THQ Nordic has now confirmed that the Biomutant release window has been pushed back to summer 2019.
No reason for the delay has been given at the time of writing.
Biomutant Release Delayed, but at Least We've Got Some Sparkling-New Gameplay Footage
This news comes hot on the heels of a rather impressive showing at this year's GamesCom. During which fans were treated to a brand-new trailer and plenty of never-before-seen gameplay footage.
The latter of which including everything from combat and traversal, to the game's adorable character creator and eye-catching enemy designs.
A comprehensive breakdown of everything we saw is available here.
Biomuatant: An Action-RPG Unlike Anything Else
Developed by Swedish studio Experiment 101, Biomutant is best described as:
An open-world, post-apocalyptic Kung-Fu fable RPG, with a unique martial art style combat system [that allows] you to mix melee, shooting and mutant ability action.
And it's just as exciting from a narrative perspective.
Your actions play a major part in the unfolding of a story where End is coming to the New World. A plague is ruining the land and the Tree-of-Life is bleeding death from its roots. The Tribes stand divided, in need of someone strong enough to unite them or bring them all down…

Although you are guided through the world by a Storyteller that narrates every step of your journey, it's your actions and choices that'll decide how your story of survival ends.
It probably goes without saying, but we'll be keeping a close eye on this one between now and next summer.