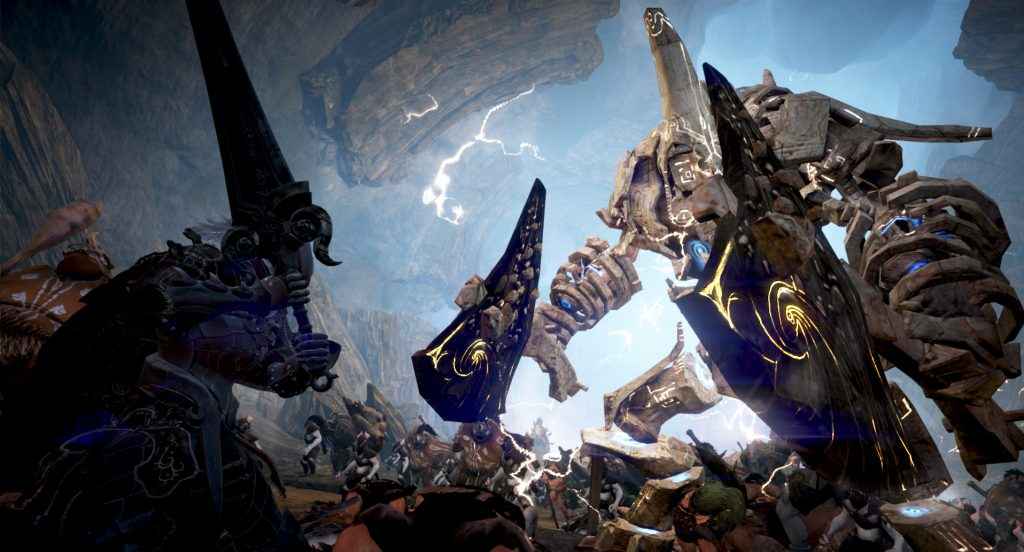 We're waiting in hope for a Black Desert Online PS4 version, but will it happen?
The massively-multiplayer online RPG from Korean developer, Pearl Abyss, released in 2016 in the West for PC. The Xbox One launch version of the MMORPG has now been confirmed to launch on March 4, 2019.
The latest stats, which date back to March 2017, state that the game has over 3.4 million registered players. This is set to soar with the launch of the Black Desert Online Xbox One release. The game is now up for pre-order and it will support HDR and 4K Ultra HD.
What is Black Desert Online?
Black Desert Online is an action-orientated MMO in which you choose from various classes, including rangers, a sorceress and a ninja. Set in a stunning fantasy game world, gameplay revolves around third-person combat, but there's also the ability to farm, fish and trade.
Check out gameplay from the Xbox One version.
Looking at the rumors and evidence surrounding a Black Desert Online PS4 release, it does look like it will come to Sony's console eventually.
During the Taipei International Game Show in 2017, in an interview with GNN Gamer, Director Kim Dae-il, specifically mentioned a Black Desert Online PS4 version in the same sentence as the Xbox One port.
Thanks to Google Translate, he said:
"As for the " black desert " in other game platforms, the current mobile phone MMO works have developed a lot of content, this is the same with the " black desert " has the same world view, but the content of some works, PS4, Xbox One version will be The same game as the computer-based online game " Black Desert " is currently underway, and it is not currently decided whether the home host version of the server will be shared with the computer version server in the future."
Silence On The Black Desert Online PS4 release date
So, why have we heard nothing since? Well, when Black Desert Online launches on Xbox One it will be in its beta phase. As we've heard recently with PlayerUnknown's Battlegrounds (why it launched on Xbox One first), Sony's QA process for submissions makes it difficult for developers to consider games of this type on PS4 from day one.
What's likely going to happen is that Pearl Abyss will launch the game on Xbox One, and then spend the following months releasing patches and updates. When the development team are confident enough with how it performs on console – and sees whether Xbox players are enjoying it – then a Black Desert Online PS4 release will be on the cards.
Microsoft announced the game as an Xbox Exclusive, but as we've seen in the past this has often meant that it's only exclusive at launch. That theory was confirmed by James Heo from the studio in an interview with Gaming Bolt:
"As announced, Black Desert Online will be released first on Xbox through the exclusive partnership with Microsoft. We're also in the process of preparing to launch on other console platforms after the Xbox release. We know many fans have been waiting a long time for the console version of Black Desert Online and we'll do our best to make it available for the users as soon as possible."
How Much Will Black Desert Online Cost On PS4?
We can get a clue from the Xbox One game. The standard edition is priced at $29.99, while the Deluxe Edition costs $49.99.
Stay tuned for more details as we get them.