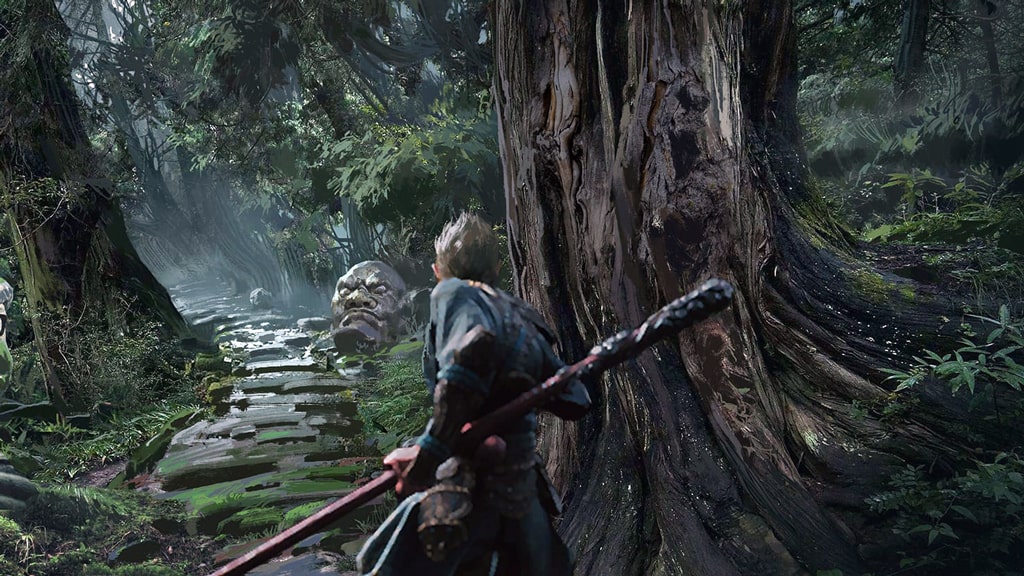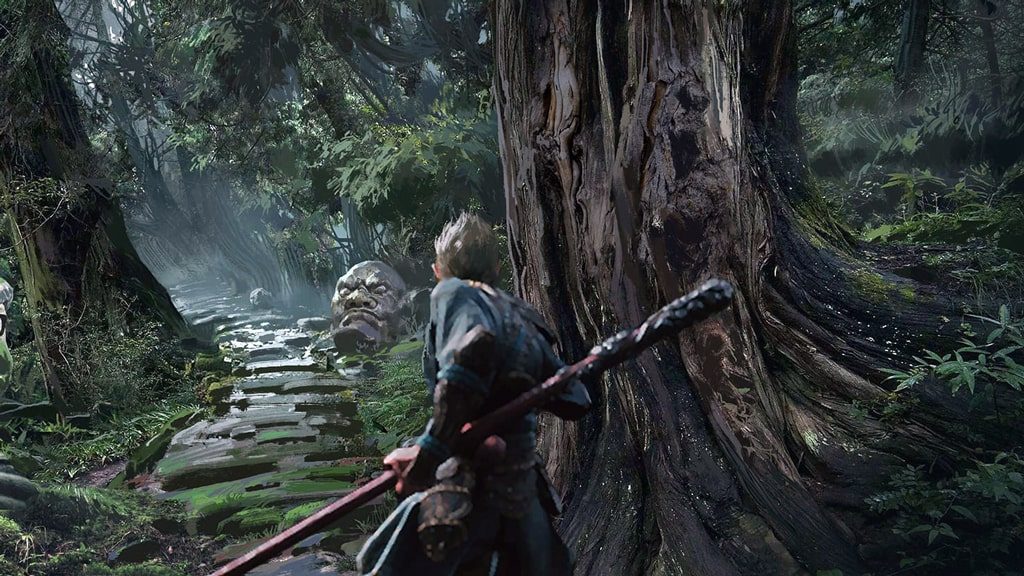 After an impressive gameplay reveal last month, Chinese studio Game Science is back with all new information on Black Myth: Wu Kong. We have collected the key details from the developers' recent sit-down with IGN.
In that sit-down Game Science revealed that Black Myth: Wu Kong is just the beginning, with at least two more games planned after it's release. Game Science co-founder and producer Feng Ji stated he wants to create a Black Myth Universe. Right now, the team is made up of about 30 people and Black Myth: Wu Kong is their first outing using Unreal Engine 4. So far, what they have achieved is pretty astounding, impressing the likes God of War director Cory Barlog, who called it "awesome" on Twitter. The game has been in development for two years already and is expected to take another three years to complete.
Black Myth: Wu Kong is a darker take on the Journey to the West tale. The gameplay looks similar to what you might find in Souls-like games, while features like a single-shot camera, were inspired by God of War. Game Science plans on including over 100 enemy types in the final game and aims for roughly a 15 hour playthrough time.
That demo from the gameplay trailer revealed last month is entirely playable now. The level showcased in the video is called Black Wind Mountain and took six months to create according to the developers. A single run through Black Wind Mountain is said to take about 30 to 60 minutes on normal difficulty. It will be one of Black Myth: Wu Kong's earlier levels.
The initial trailer was meant to act as a hiring tool to help recruit skilled developers and it seemed to work. After the video went viral, Game Science received over 10,000 resumes. However, don't expect to see anything new on Black Myth: Wu Kong "for a long time," as the developer wants to ensure that the next trailer will be even more impressive than what we've seen thus far.
The game is being designed as a premium console game, so no official confirmation on whether it's coming to PS5 just yet. Fingers crossed we'll get our hands on it though when the game releases in a few years. You can check out the full interview on IGN here.
Black Myth: Wu Kong is set to come to consoles.
Source – [IGN]