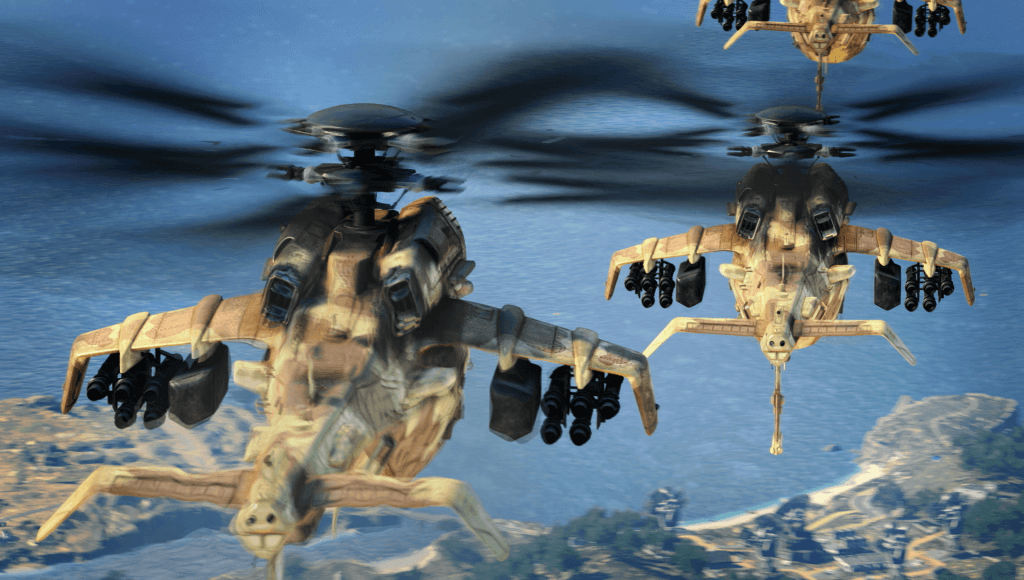 Days after the game's first big multiplayer balancing pass, Treyarch has released another sizeable Call of Duty: Black Ops 4 update. This one focusing on the game's popular Blackout mode.
Among a suite of changes, fans will perhaps be most pleased to learn that Black Ops 4's obscenely powerful 9-Bang stun grenade has been removed from Blackout altogether, to give Treyarch time to work on a more permanent solution to its balancing problems.
Fine-Tuning Blackout Mode
While the removal of the 9-Bang is arguably the biggest and brightest feature of today's update, however, it's not the only one.
Firstly, and for a limited time only, the colossal Blightfather has been transported to the graveyard just south of the Asylum. It's not the easiest creature in the world to bring down. However, players that manage to do so will, in Treyarch's words, be "handsomely rewarded" for their efforts.
Additionally, Blackout character missions for the Chaos Storyline have also gone live. And character missions quest item drop rates have also been increased.
The remaining Blackout mode changes include:
Playlist Updates
– 100 Player Quads added to the Featured playlist
– Maximum players in Solo and Duos playlists changed to 88
Weapons and Equipment

SMGs
– Increased muzzle velocity on all SMGs
– Reduced recoil on the spitfire
Assault Rifles
– Reduced ADS sway and recoil on the Rampart 17
Tactical Rifles
– Increased re-centre speed and slightly increased muzzle velocity on the Auger DMR
– Tightened spread pattern on the Swordfish
Light Machine Guns
– Increased re-centre speed and reduced re-centre pattern offsets on the Titan, VKM 750, and Hades
9-Bang
– Removed the 9-Bang from Blackout while its place in the gameplay loop is evaluated
Concussion Grenade
– Increased throw distance and stack count (from one to two)

Multiplayer and Zombies
Black Ops 4's other major components, Multiplayer and Zombies, have also benefitted from a handful of tweaks in the latest update.
Alongside the usual gameplay enhancements, Team Tactical Moshpit has been added to Multiplayer's Featured Playlist (3v3 TDM, Kill Confirmed, and Search and Destroy). While Mercenary Chaos Moshpit, Mercenary Hardcore Moshpit, Gun Game and Control have been added to the Featured category.
Stability, meanwhile, is the primary focus as far as Zombies is concerned. To that end, today's update includes a number of crash fixes and gameplay improvements; e.g. fixing an issue that could result in a permanent "downed" state if a player was revived whilst in the process of auto-reviving.
For full details on all the changes included in the latest update, head over to the official Treyarch Reddit.