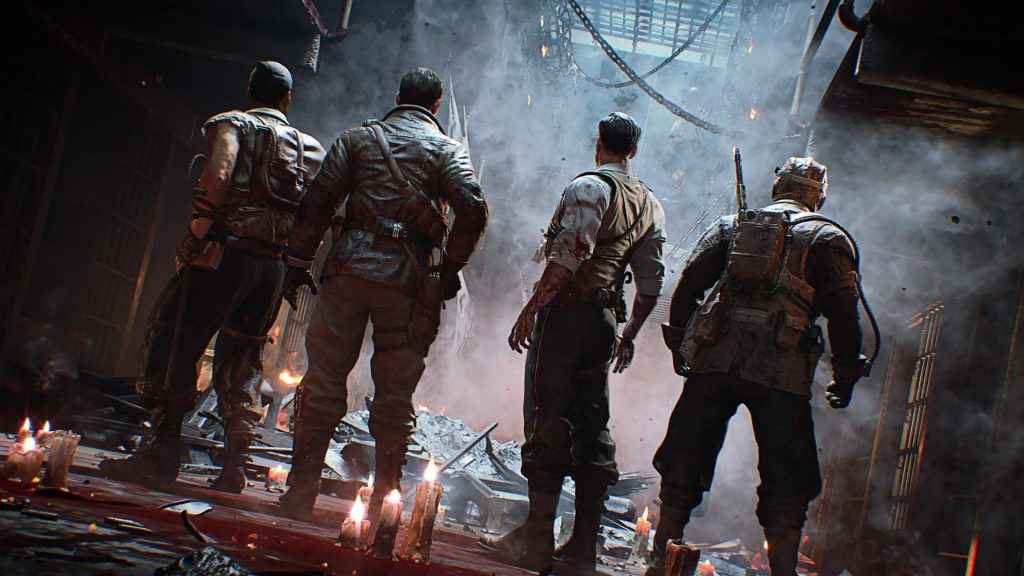 Following hot on the heels of yesterday's game-wide patch, Treyarch has released a separate Call of Duty: Black Ops 4 Zombies update.
The free update was released earlier today across all platforms, and can be downloaded right now.
It's not a particular large update, either. So, unlike the record-breaking game itself, it shouldn't take too long to install.
Black Ops 4 Zombies Update Addresses Lingering Stability Issues
Indeed, today's update focuses exclusively on addressing several stability issues that have been causing problems over the last few days.
These fixes apply to each and every map – IX, Voyage of Despair, Blood of the Dead, and Classified. And should also help alleviate some of the issues plaguing the mode's Easter Egg quests.
That's basically it, to be honest. However, Treyarch did use this opportunity to reassure fans that it will continue to support and improve Zombies over the coming months. As well as monitor any issues that arise in other areas of the game.
Which, at the moment, consists of putting the finishing touches on the initial round of weapon tuning (due as part of the forthcoming "major" update), looking into issues with vehicle behaviour and Death Stash looting in Blackout, and working on a fix for an ongoing connection timeout/loss of progression bug.
Featured Playlists
Treyarch concluded today's update announcement with a quick word on Black Ops 4's Featured Playlists:
We're doing things a little differently with playlists in this game.

You'll notice we've created "Featured" playlist tiles for Multiplayer, Blackout, and Zombies on the home screen. These will change frequently, and will sometimes even include bonus modifiers, like 2XP, for limited times. Black Ops 4 is designed as a more event-driven game, and the Featured playlists will serve to rally the community around different ways to play each week.

We also have a "Featured" category in Multiplayer, which includes a showcase of rotating MP playlists. This is where we'll occasionally feature mashups of modes (like our "Moshpit" playlists), traditional modes with alterations to the rules, fun time-limited modes, and new modes that have never been released before.

While we'll always continue to support the standard playlists in Core and Hardcore, the Featured playlists are there to keep things extra-interesting for all Black Ops 4 players while also maintaining a strong matchmaking pool that isn't spread thin across too many playlists.
Call of Duty: Black Ops 4 scored an impressive 9/10 in the PSU review. Showing no signs of stagnation, despite the lack of a proper single player campaign.