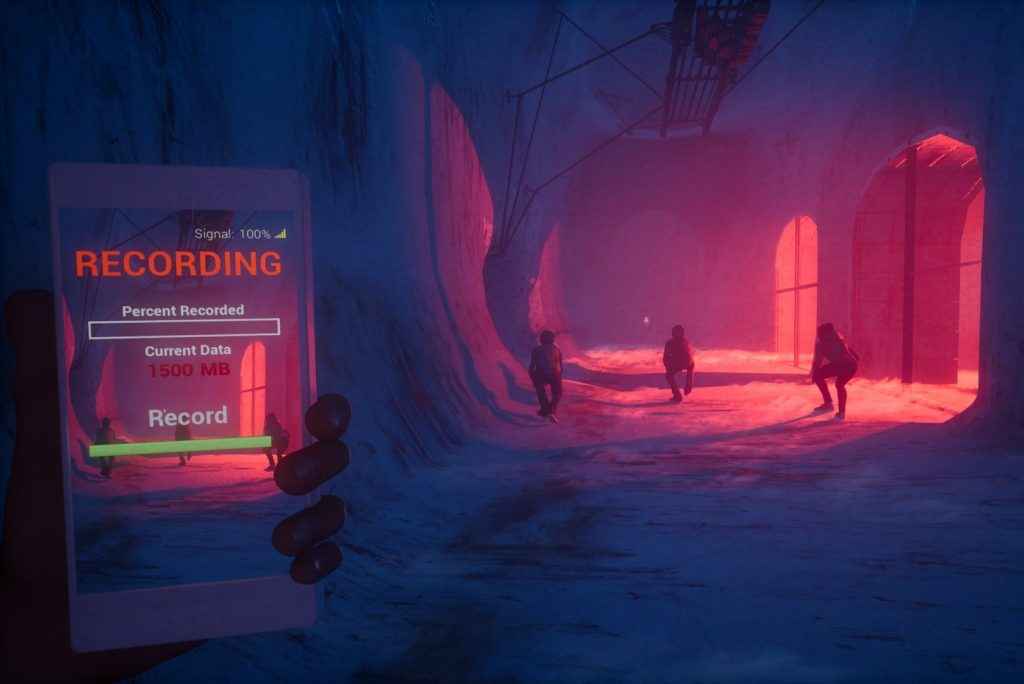 The Blackout Club, a cooperative paranormal horror mystery, will emerge from the darkness in Q1 2019 for PlayStation 4. It's developed by Question.
It sounds intriguing for sure, and the trailer gets across the tone of the game well. See for yourself below.
The story set up sounds particularly juicy for horror fans.
Set in a small town with a monstrous secret, The Blackout Club follows a group of teens who band together after learning they've all been temporarily losing consciousness - waking up in strange places with no memory of what they have done. Recently, one of their closest friends vanished entirely. When none of their parents, teachers, or even the police are willing to believe them, the friends launch an investigation. Together they will discover a maze of tunnels - a hostile underworld filled with hypnotic music and populated by a clandestine group of adults - all beneath their seemingly idyllic suburbs.
Where the actual gameplay is concerned? Well, it's definitely a game you need to communicate well on…
Player characters will be customizable with a variety of powers and equipment loadouts. Every member of the group will play a distinct role and utilize devices like drones or deployable traps to outwit their foes and gather evidence of their crimes. When the mission is complete, players will head back to the hideout, where they can level up and acquire new abilities for use on future outings.
Jordan Thomas, Co-Founder, Question LLC commented on the announcement.
In The Blackout Club, the horror genre comes home. Our story is about vulnerable heroes — for whom co-op gameplay is a matter of survival — who unite to save their friends. We love expressive systems, where you shape the game experience as you see fit, often versus a whole ecosystem of intelligent threats. And now, they're right next door – in a familiar, modern town, where the monster wears a human face. We can't wait for you to meet it.
Question is a team of industry veterans including the Creative Director and Lead Writer of BioShock 2, the Senior Gameplay Programmer of Dishonored, and the Lead Effects Artist for BioShock Infinite.