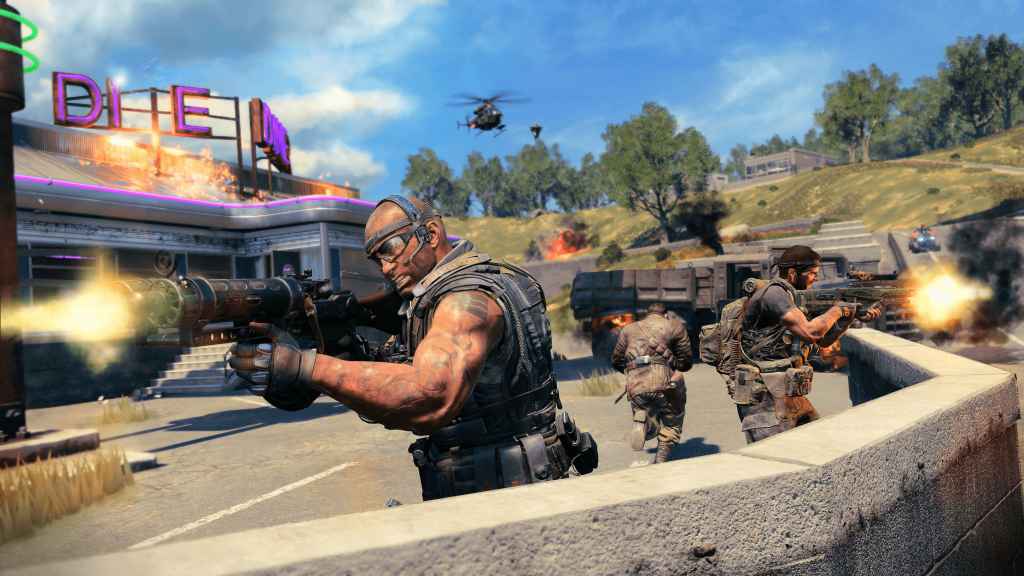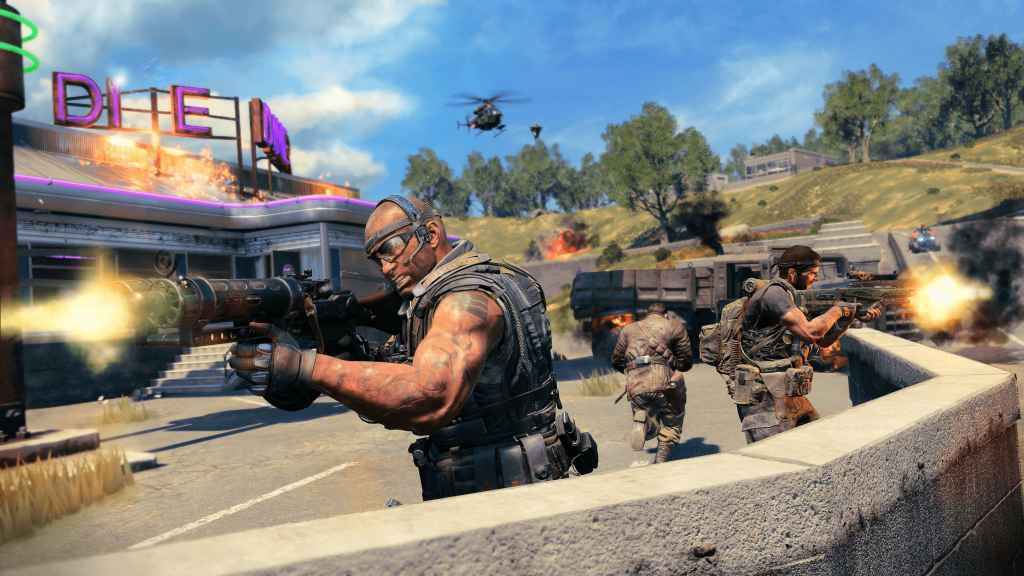 Blackout Custom Games are coming to Call of Duty: Black Ops 4's popular battle royale mode in the next title update.
Due to launch later this week, Blackout will also receive Weapon Camo support in the forthcoming update.
Blackout Custom Games
According to the summary posted on the official Black Ops 4 Reddit, custom games are designed, primarily, to help players hone their skills and explore Blackout's growing map in a far more relaxed environment.
Blackout Custom Games will allow players to drop into their own private match to explore the map, visit destinations at their own pace, and practice Black Ops 4's battle royale experience with teams of friends. As a starting point, Custom Games in Blackout will be introduced with a maximum player count of 12.

As with all features in Black Ops 4, this will evolve over time as we evaluate how players are engaging with the system, and that includes increasing player count and expanding feature support.
Nevertheless, all three of Blackout's main game modes – Solos, Duos, and Quads – will support Custom Games at launch, as well as full character customisation.
Weapon Camo
In addition, Weapon Camos will also be available across all versions of Blackout following the launch of the game's latest update.
Precise details will be provided as and when the update is released. For now, though, Treyarch has confirmed that any weapon skins earned through traditional Multiplayer, Zombies, and via the Black Market will be usable in Blackout.
Miscellaneous Changes
Outside of the main update, Treyarch has recently made a handful of other notable changes to Black Ops 4.
Firstly, the chances of finding character mission items in Blackout's Zombies Stashes have been increased. While Jungle has been temporarily pulled from Multiplayer rotation in order to fix a few minor gameplay issues.
Lastly, Treyarch has now published the first in a series of studio intel videos, known as "DECLASSIFIED".
With DECLASSIFIED, we're diving deep into the development behind the Black Ops series with insider intel direct from the devs. In our first-ever episode, we take a never-before-seen look at the inception and design process behind one of Treyarch's most iconic maps in our studio's history: Nuketown.

Those of you who caught the sneak peek during our Operation Absolute Zero livestream this week got a taste of what to expect, and now it's here for everyone to enjoy.
The full video is available above, if you fancy taking a look. It's only five-minutes long.