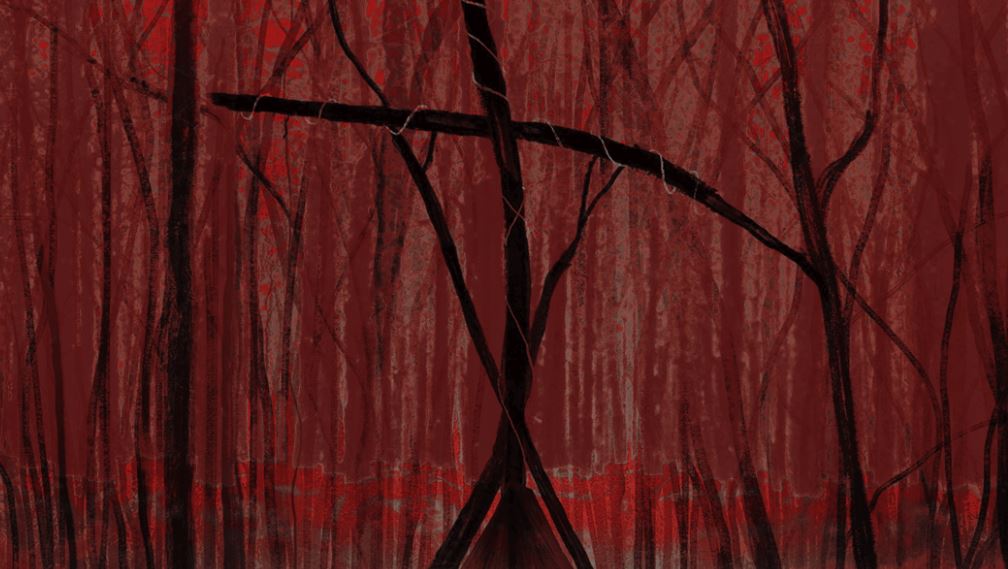 At Microsoft's E3 2019 presentation, Blair Witch, a videogame adaptation of the horror film franchise of the same name was announced.
A first-person horror effort, the game looks hugely atmospheric as a man takes his dog (and his trusty video camera) into a misty forest to find a missing person.
Blair Witch is developed the talented folks at Bloober Team, the very same developer that is responsible for the Layers of Fear games and Observer.
Although the game is confirmed for PC and Xbox One only at this point, a PS4 release could easily be on the cards after the game arrives on those 'other' formats on August 30th.
Bloober Team have provided a synopsis for Blair Witch below:
Blair Witch is a first-person, story-driven psychological horror game based on the cinematic lore of Blair Witch.

It's 1996. A young boy disappears in the Black Hills Forest near Burkittsville, Maryland. As Ellis, a former police officer with a troubled past, you join the search. What starts as an ordinary investigation soon turns into an endless nightmare as you confront your fears and the Blair Witch, a mysterious force that haunts the woods…
You can catch the Blair Witch trailer below:
What do you think? Like Layers of Fear before it, Blair Witch seems to eschew combat in favour of running away from a variety of demonic foes while scouring spooky looking environments for clues.
While it's too early to say if Blair Witch has much in the way of puzzle solving elements or not, it certainly would seem to have atmospherics nailed and let's face it – that's really what you want to see if you're making a game about Blair Witch.
I just hope nothing happens to that poor dog. What do you guys think – does Blair Witch do anything for you? Let us know in the comments!
Stay tuned for more info on Blair Witch and it's path to PS4!