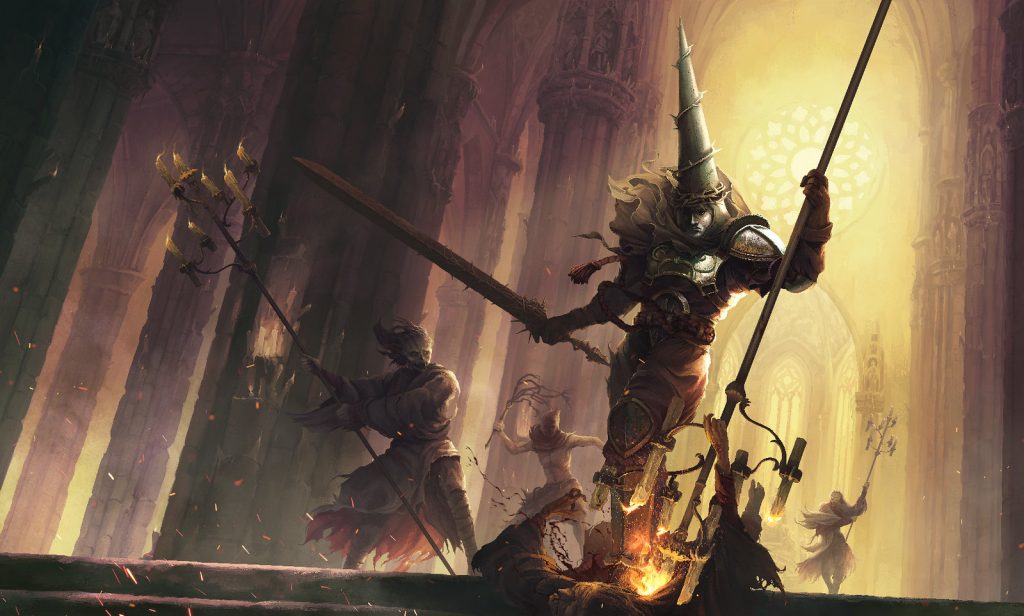 Team17 is marking the Blasphemous PS4 release today with a launch trailer for you to gawk at. The game was announced earlier this summer, and has been on our radar ever since, with its beautifully gothic-flavoured aesthetic and Metroidvanai gameplay being a particular highlight. If you haven't been keeping up with the game, then the launch trailer should fill you in on everything you need to know.
Blasphemous PS4 Release Gets Launch Trailer
Check it out below.
Casting you as The Penitent One, Blasphemous takes place in the land of Cvstodia, a dark gothic realm that has been hit by a deadly curse known as The Miracle. Players will have to face off against legions of nightmarish beasts and hulking bosses, using deadly combos and 'brutal executions' to dispatch the blood-thirsty hordes that stand in your path.
The Penitent One can also channel the power of the heavens by equipping numerous items, including relics, rosary beads, and prayers to aid them in battle. "Prepare for a descent into a dark and punishing Metroidvania world where fast-paced, skilled combat combines with a deep and evocative narrative core," reads the blurb.
Those of you who love a bit of retro action will be chuffed to learn that Blasphemous features a 2D old-school visuals, evoking the likes of Castlevania and other classic 16-bit action-platform games from the early 90s. It's a pretty gory looking game too, with buckets of claret spewing from vanquished foes as you slice through hordes of enemies.
Team17 is obviously a name you should be familiar with, having originally formed way back in 1990 in Wakefield, UK. They are perhaps best known for their work on the Worms franchise, which has existed in one form or another since 1994. Team17's most recent effort was The Escapist 2, which launched in 2017.
Blasphemous is out now for the PS4.