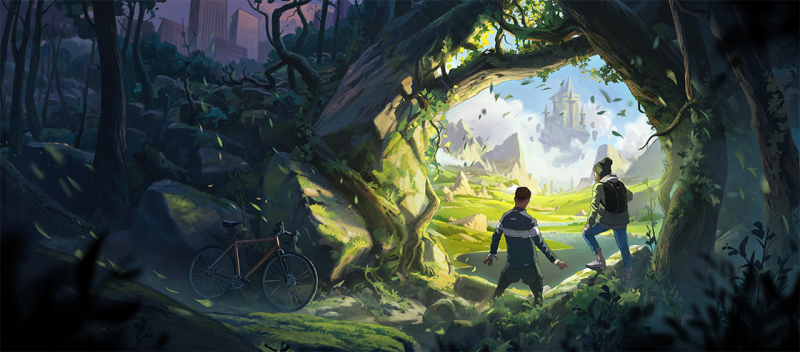 Announced as a means of recruitment, it looks like Blizzard is developing a brand new survival game, intended for both consoles and PC.
A blog post on the official Blizzard website includes a piece of concept art that seems to depict a floating castle, and a world separate from one that looks similar to our own.
The post itself does nothing to really infer as to the kind of game this will be. A survival game, yes, but will it be a survival MMO, or a multiplayer game just one a smaller scale. Beyond that, the kind of adventure, characters, and world we're bound to see are all still up in the air.
Frankly, there's not much to say besides that it is nice to hear we'll be getting a brand new IP. It's always exciting to see what world we could all potentially be lost in next.
Of course, with Microsoft having acquired Blizzard, there are questions as to what consoles this will appear on. However we're still not clear what games were previously obligated to be coming to PS5 or PS4, and which were not.
Until we get more details, we can at least have fun speculating in hyperboles.
For example, I bet all the leaves blowing in the wind in the image actually means you control the wind. It's a survival game, but one where everyone has to survive you instead, as you manifest cold and harsh winds terrible enough to freeze someone where they stand. It'll be called Wind, developed by Blizzard.
It's probably not that, but wouldn't it be cool if I just guessed it like that?
Source – [Blizzard]