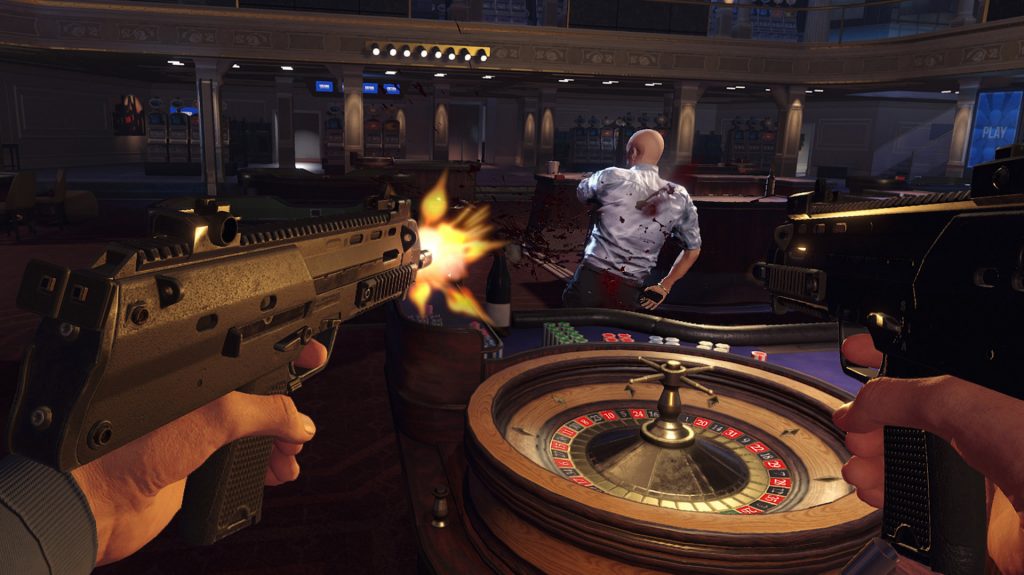 Blood & Truth, the PS VR shooter from Studio London has been given an official release date, after being announced a year and a half ago at Paris Games Week 2017. The game is set to arrive on May 28, 2019.
The news came during Sony's State of Play livestream today, where Sony revealed a whole bunch of announcements.
You can see the full trailer below:
We got our hands on Blood And Truth last year. We came away impressed: "Blood & Truth is a great new upcoming title that reminded me of great light gun arcade games such as Time Crisis and Virtual Cop." You can check out our full hands-on impressions here.
Studio London previously made The London Heist Campaign of PlayStation VR Worlds, which seems to have been turned into a full fledged game with Blood And Truth. We found PlayStation VR Worlds to be a solid opening for Sony's VR headset stating in our review "PlayStation VR Worlds provides a solid introduction to PlayStation VR, giving you a taste of what the technology is capable of."
Blood And Truth Releases for PlayStation VR on May 28, 2019.
What do you think of Blood And Truth? Will you be playing it when it releases on PS VR?